Lights, Camera, Action…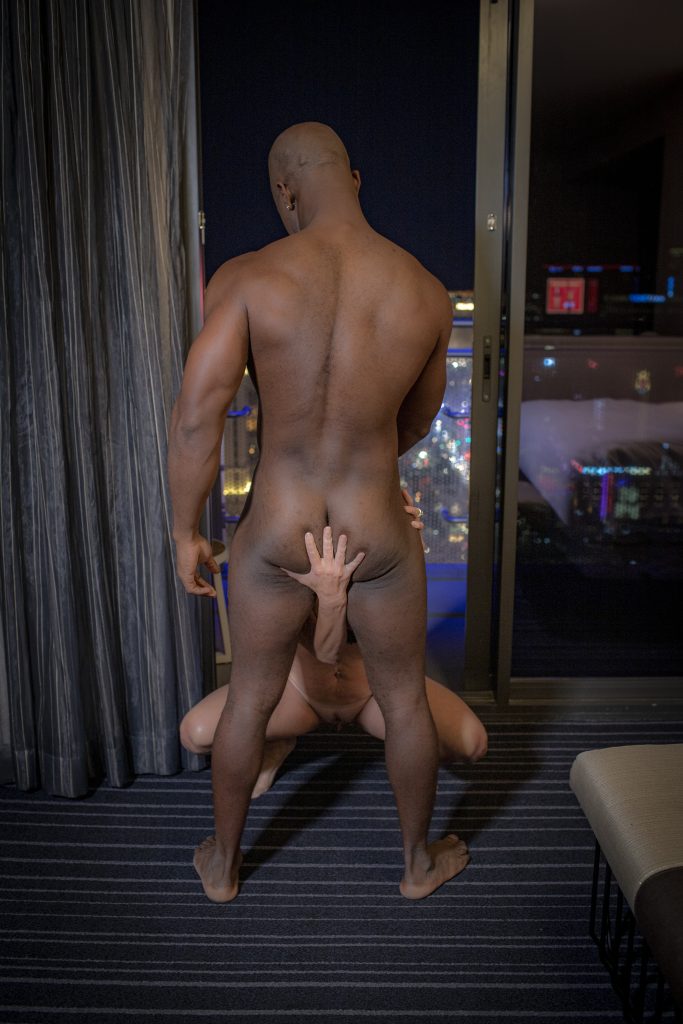 Looking back at my life, it makes complete sense that I ended up in the lifestyle. I was never one for convention. Whether by intention or by circumstance, I always zigged when everyone else zagged. Academics, athletics, relationships, didn't matter. My decisions always raised an eyebrow or two. I was a 5'10" basketball power forward, I was an active screenwriter and theatre kid while majoring in Economics and Mathematics. So I guess it made complete sense that my first swinger experience was a CEO of a construction firm convincing a 25 year old me to fuck his wife while he watched a football game at a bar.
After that first encounter, I knew innately that there was no going back. The lifestyle feeds two of my biggest kinks/turn-ons. One is exhibitionism, and the other one is being desired and pursued by a taken woman. As such, hotwife and stag/vixen couples were a natural fit and became my preferred form of play. Over the last 8 years, I've been lucky to get to know and play with several of such couples. Within swinger circles, I also built a reputation as a well-dressed, muscular gentleman with a bit of a roguish charm.
I've been to every kind of event, played in all kinds of scenarios. LS parties, private mansion parties, sex dungeons, hotel meetups with couples etc. The thing is, all these events are pre-planned to some degree. And as a single male, nothing quite compares to the experience of a completely random/unexpected encounter with a stranger in a vanilla setting. I crave and cherish those encounters, one of which occurred a few months back….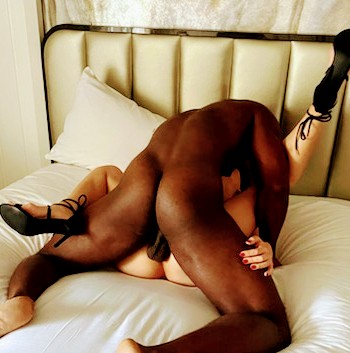 It was a Thursday evening and I was passing the time at The Blue Martini, a popular lounge out here in Vegas. I wasn't having the best of days and a couple of vanilla friends had cancelled on our night out. As such, my plan was to have a quick cocktail and call it a night. Little did I know things were about to take a huge turn for the better. I happened to look up from my stool just as the bartender was preparing my drink. I caught a glimpse of a lady looking in my direction, the lighting wasn't the best so I couldn't completely make out her features. I looked away for a minute to pay for my drink and she was gone by the time I looked back up. About 10 minutes later, there's a touch on my shoulder and there she is.
The best word I can use to describe Lacey is alluring. She was statuesque, curvy, long flowing hair, high cheekbones and racially ambiguous. You could have told me she was Colombian, Lebanese or Egyptian and I would have believed you. Turns out she was half Hispanic/Native American. She stood there in a tight blue dress that hugged her ample curves. It was hard to maintain concentration as we exchanged some flirty banter. As we spoke I snuck a look at her ring finger and noticed she did in fact have a ring on. Now this is where I got a bit cagey. I love hotwives but I do not condone or knowingly involve myself with cheating women. However like most in the lifestyle, you kind of develop a sixth sense for who is part of your tribe, and with the way she was engaging with me, my gut told me she was one of us. Things started to get physical; we brushed up against each other, her hand was on my thigh, mine on her waist. I had to find out for sure.
I led her to the dance floor where some good latin music was playing. As we danced and continued chatting, we got more and more touchy. She lifted her knees and rubbed against my already stiff cock. She bent her head back as if to invite me to kiss her. At this point I lifted her hand, looked pointedly at her ring and asked:
"Are you allowed to do this or are you being a bad girl?" She smiled and replied "both".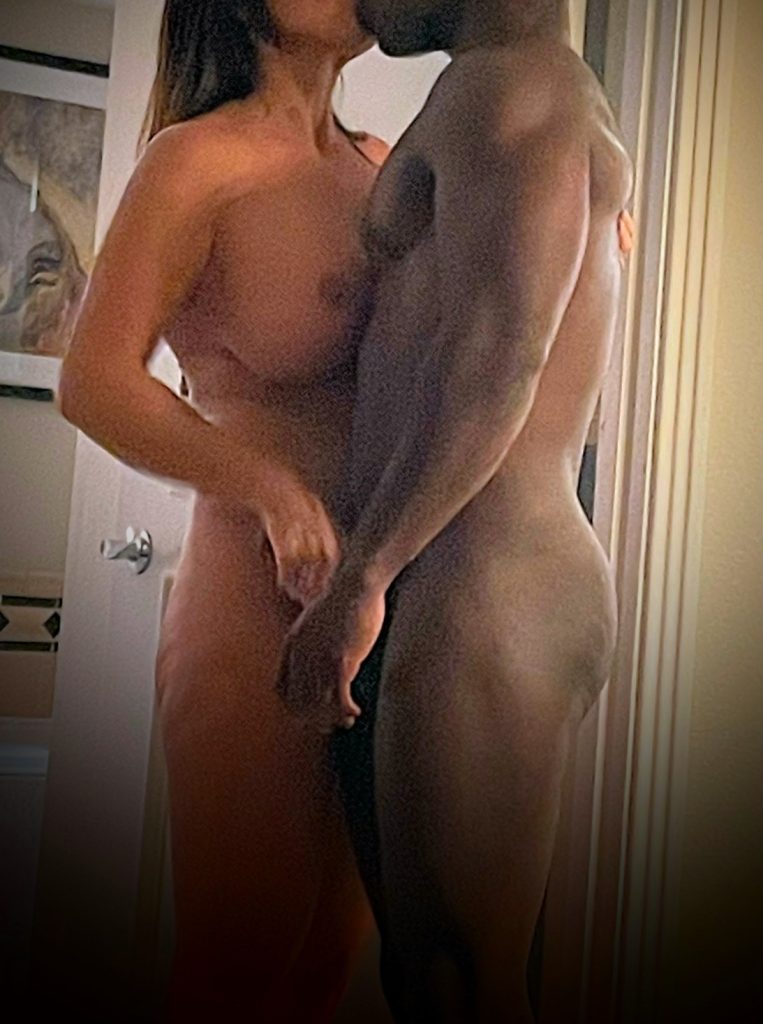 She took out her phone and Facetimed someone. In a few seconds a gentleman popped up on the screen. Without saying a word, and with him watching, she grabbed my head and kissed me, sticking her tongue deep in my mouth. She used her off hand to rub my cock through my pants and angled the phone so he could see. She introduced him as her hubby and after a few pleasantries and feeling each other up some more, we decided to leave and head back to her hotel room at the Mandalay Bay.
During the Uber ride, we exchanged our LS history while groping each other in clear view of the driver. At one point I had my hand up her dress, feeling her wetness while she stroked my exposed cock. A 10 minute drive felt like an eternity. I couldn't wait to get her out of that dress and fuck her silly.
We finally made it to her room and I was in for another surprise. On her bedside table, there was a tripod stand and a ring light. She explained that she and her husband had a fantasy which was to watch her fuck another man via live video. I was more than game to say the least and was turned on even more. She facetimed her husband again and set the phone up on the tripod. She then turned her attention to me.
We kissed and undressed each other very quickly. I felt her big tits press against me while I sucked her tongue and massaged her ass. She dropped down to her knees and immediately deep throated me whole. She had masterful oral skills. She sucked and licked every inch of my cock with gusto. At one point she stuck out her tongue as my precum slowly dripped onto it. She swirled it around her mouth before lapping it up and smacking her lips. It was one of the sexiest visuals I've ever seen and I could have exploded right there and then. I caught a glimpse of her hubby on the phone. Even with the small screen, I could see the excitement and wonder on his face.
I lifted her up onto her bed, continued to kiss her, dropped lower and sucked on her tits, and slowly made my way down. There are very few things I enjoy more than tasting and licking a woman who is wet and slick for me. I ate her pussy relentlessly while she moaned loudly and thrashed around on the bed. After her initial orgasm, I climbed up and slowly slid my cock into her inviting pussy. I began with slow deep strokes and slowly increased my tempo and intensity as she acclimated to me. I enjoy passionate, intense sex with active communication and engagement throughout. Women who maintain eye contact and are vocal with me are a dream. And Lacey could dirty talk with the best of them.
I turned her on all fours into doggystyle, and specifically positioned her to face the phone camera directly. I pulled her hair back so her pleasured face would be fully exposed to her husband. From there, I went to town. I pounded her from behind with everything I had. She moaned, she screamed, she came, she squirted. At one point, she looked at her husband and said:
"Thank you for letting me be a slut"
It was easily one of the sexiest moments I've ever experienced. I could not hold back anymore. As I was about to cum, she turned around and opened her mouth wide. I ripped off the condom and unloaded right on her tongue. She swallowed every drop and started to suck me vigorously again. The sensation of that was almost too much to bear.
As we lay there panting and recuperating, the three of us chatted about what we just experienced. Mark, the husband could not stop repeating just how incredibly sexy the whole endeavor was. From watching us on the dance floor to seeing me fuck her from beginning to end on the phone. He finished by saying he couldn't wait to reclaim her when she flew back home the next evening.
Lacey and I spent the next several hours going to town on each other, in every position imaginable. We had rough sex, slow sensual sex, spanking sessions, anal sex, massages..the whole nine. We explored each other from top to bottom. Since that night, she has come to Vegas on two other occasions and the nights have only gotten more blissful. Mark came along on one of the trips and got to watch and film us in person. We've forged an amazing connection that I hope will continue for a very long time
A lot of couples I come across ask me why I remain single. The truth is despite my somewhat extroverted nature, I truly do enjoy my solitude, along with the complete freedom and agency I currently have over my life. I am not quite ready to give that up yet. I love and enjoy women, especially those that openly and proudly embrace their sexuality. The lifestyle gives me the privilege of meeting, knowing and having incredible sexual encounters with such amazing women. In a way, I get to have my cake and eat it too, and man oh man, it tastes amazing.
You can find me on Kasidie.com under Profile "NicoJay" or by clicking on the banner below.