Episode III: "Our First Bump In The Road"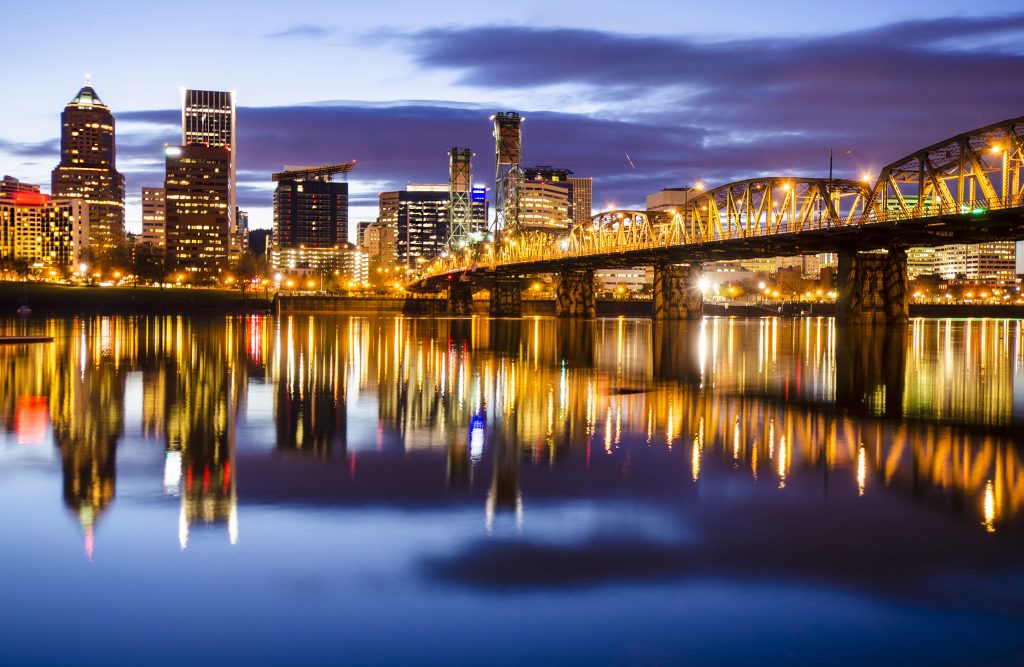 Our third lifestyle adventure turned out to be a rough night. The first two Portland evenings had been magical. Our monthly date night away from the kids had dramatically shifted with the discovery of an amazing lifestyle club, our new favorite place in the world. For many years, we simply went out to dinner at a local restaurant, or we visited a theater to watch a new movie. Special treats had consisted of a play like Phantom of the Opera, or a concert from one of our favorite alternative rock bands. But everything had changed after our first steps into the world of ethical non-monogamy. Now, we found ourselves counting down the days until our next excursion. We texted with new friends like Lois and Clark, and dived into weekly online chats for members of the Portland club.

The two-hour drive from our small town actually felt like an enjoyable element of the evening. Oregon's Willamette Valley provides a straight shot on the I-5 Freeway all the way to Portland. We would talk and talk and talk about the upcoming night and all the sexy friends we looked forward to seeing again. On this night, we laughed about the reality that this was only our third lifestyle adventure night. We still didn't REALLY know what we were doing. But we couldn't wait for another night of flirting and learning.

My husband reminded me how much he appreciated my willingness to keep exploring the lifestyle. "I never take these nights for granted" he explained. "Since both of us see this adventure as temporary, I savor every trip as if it's our last time." His words of appreciation were music to my ears. These nights had proven to be a lot of fun, but we assumed it was temporary, and that we were simply visitors in the swinger world. We knew this was definitely NOT a lifestyle for us. So it felt like we had no expectations, a huge key to me feeling comfortable. Sexual pressure is not sexy for me, and my husband knew me well. He assured me that his focus was on friendships and dancing, just like my focus. The two of us were definitely on the same page as we stepped out of the minivan for our naughty Saturday night adventure.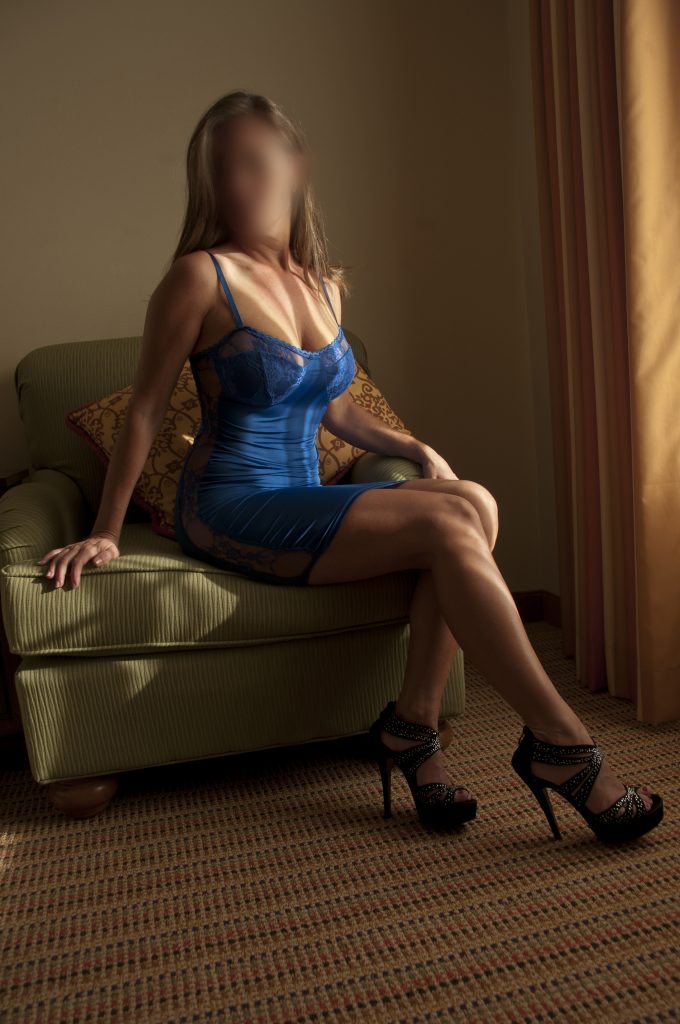 Unfortunately, we decided to try a new formula for our third club visit. We attended on a lingerie themed night without making any arrangements with our new club friends. As usual, I embraced the theme and wore an amazing outfit I had just purchased. My husband was blown away when I walked into our living room and said I was ready for the drive. "Wow, I love how bold you are feeling! The flowing black lace showcases your Playmate curves. I love how it squeezes your shapely ass! Yum!!" I thought he would feel turned on by my outfit, but I still felt apprehensive. It was definitely a relief that his words were so reassuring. I slipped on a pair of sassy black boots and a long coat to cover the provocative outfit underneath.Strangely, none of the "regulars" attended on this particular night. The dance floor was relatively quiet, and I wasn't feeling the same energy as our first two visits. Our high hopes were needing to be adjusted and we were struggling to figure it all out.
One encounter exemplified the oddness of the evening. My husband was buying me a drink and an attractive woman named Kelly approached us. It was hard to hear her question at first, but eventually she made her thoughts clear to him. "Your wife is hot!" My charming husband smiled, thanked her for the positive feedback, and shifted his body to the side so the two of us girls were closer together. I felt a little shy and uncertain about what to do next, but Kelly grabbed my hand and led me out onto the dance floor. I smiled and did what I do best, dance. Kelly kept repeating "You are beautiful" over and over again, but it quickly became clear that she was very inebriated and unable to maintain a coherent focus.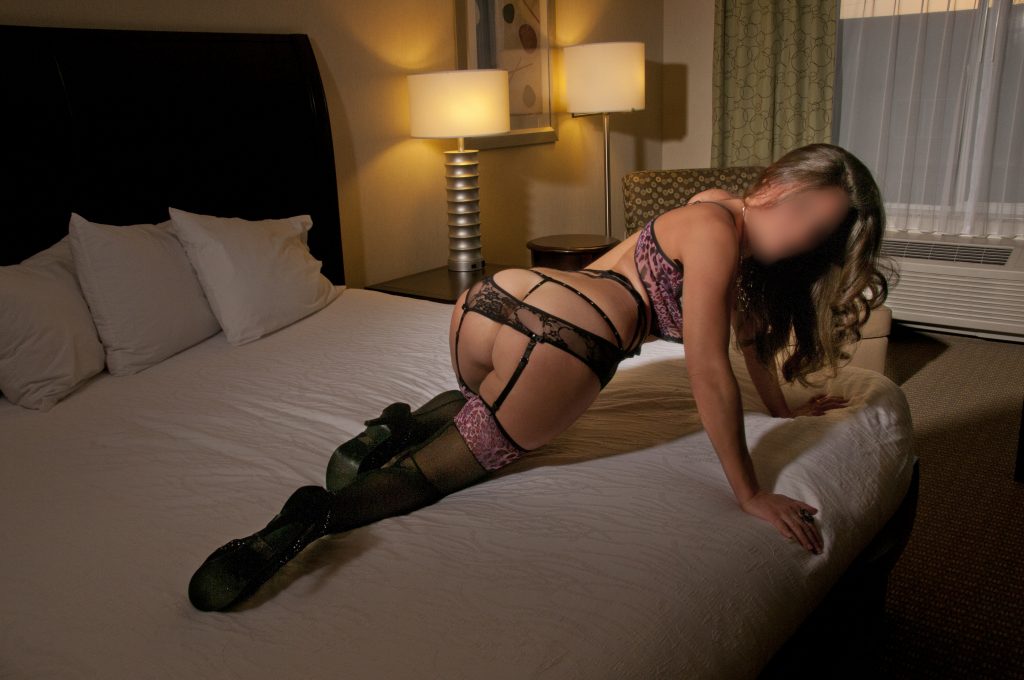 To complicate matters, we were quickly joined by her husband who squeezed himself into my bubble. We later learned how some aggressive couples send the lady out on the hunt. Once the initial girl connection is made, the husband swoops in to partake on the prey…and I was still a naive fawn at this phase of our journey. Kelly's husband was a quirky little man who was several inches shorter than her. He looked sleazy to me, and I felt uncomfortable with him immediately. He swaggered into join Kelly and I with an entitled vibe that had me slowly stepping back. The two of them both put their hands on my hips and before I could say anything, he groped my ass and started to reach toward my tits with his other hand. I stepped further away from him as my husband quickly ensued. He had been chilling about 15 feet away, enjoying the initial girl-girl dancing vibe between me and Kelly. But he was instantly responsive to the unravelling situation on the dance floor and quickly removed me from the other couple. In that moment, I felt like a "deer in the headlight" and couldn't believe that the other guy, a "grope first" asshole, had touched me like that.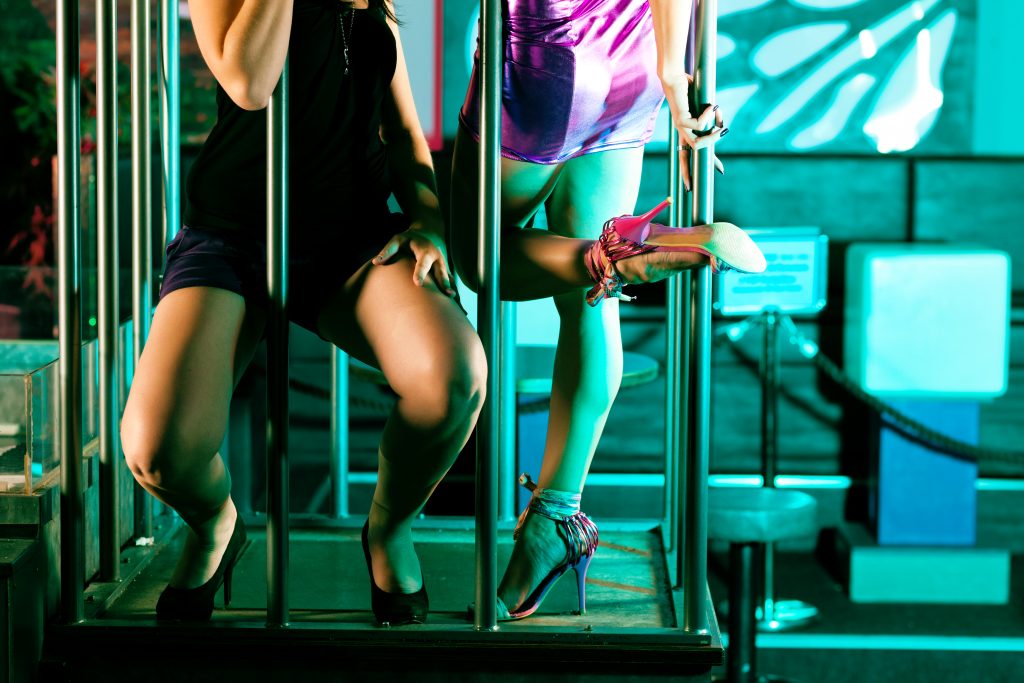 The two of us stepped away from the dance floor and found a quieter location to talk about what just happened. My husband gave me a comforting hug, told me he loved me, and said he wanted to go back to "find the other guy." I knew how confrontational he could be when it came to protecting family and friends. I pleaded with him to let it go, and to keep talking with me instead. I wanted to avoid any additional drama and always felt terrified about any spotlight attention. Finally, feeling confused and upset, I asked my husband to take us home.

Disappointed, we slowly walked back to the parking garage. The drive home was very quiet this time. Both of us had calmed down. But this night felt like a mess. I felt disappointed about my weak response to the jackass who had groped me. I replayed the scene in my head, imagining all the words and actions that I wish I had unleashed in that moment. Why am I so tentative? Why can't I be more empowered? I remembered the old saying that the third time is a charm. Well, this was our third experience but there was nothing charming about it. I closed my eyes and wondered if this would be the last time we made this drive down the lifestyle highway. Instead, this simply turned out to be our first bump in the road.
Our "Takeaways" From This Episode:
The vast majority of the people we have met (in the lifestyle community) are wonderful and respectful. But there are definitely exceptions. Like all human endeavors, we have to be alert to the fact that some people are assholes who try to use the sex positive lifestyle as a tool to manipulate and even violate others. Caution is essential.
My initial response to this groping incident was to feel upset with myself, and even a little shame that I didn't respond in a stronger way. During the hours and days to follow, I thought of all the words and actions that I wish I would have taken. But in the moment, I froze and didn't know what to say. Eventually, I would learn to not blame myself, and to use my words (and my hands) to defend myself from unwanted groping. Our sex positive mindset does not entitle anyone to touch us without consent.
Managing expectations can be very challenging. So, I strive to create scenarios where the sensuality can flow organically. Everyone moves at a different pace, and it is often impossible to predict how sexual we will feel until the moment actually arrives. I feel the most open (mentally and sexually) when I feel free from the pressure of expectations.
You can also find us on Kasidie.com under profile "GenieWishes" or by clicking the banner below.