Where Actual Progress is Made

It was early in our relationship when my husband and I started to explore the Swinging Lifestyle together. Both of us were in our second marriages, and we agreed that this time was going to be different. We were very low-key in our exploration because we didn't want our families to find out what we were up to. Concerned about being recognized, we would only seek other couples when we were out of town. My husband had a high-profile position at work and we wanted to take every precaution possible to ensure his anonymity. We didn't go as far as using aliases, but we certainly made sure not to invite unnecessary attention into our lives.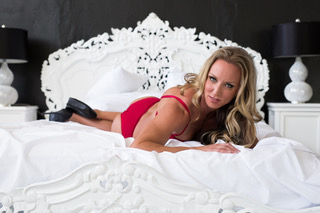 We had many conversations describing different scenarios and what we would do if this or that happened. I come from a background of childhood trauma, so trust and honesty are really important to me. I need to feel safe and protected. Many of our chats would lead to sexy evenings lasting into the morning hours. It's quite invigorating to talk with your significant other about sexual encounters with others; it makes for lovely foreplay. It's as if you're talking to your best friend, yet they're your partner. But I have to be honest, it felt a little awkward in the beginning.
We've met a lot of people in the Lifestyle. Contrary to common belief, the people are really down-to-earth folks. Most have been in long-term marriages and now that the children are either old enough to stay with a sitter or have moved out altogether, most couples are looking to rekindle that sexy spark. With the time spent raising children and building careers, they've developed advanced communication and are comfortable discussing such intimate topics.
One of the things my husband and I enjoy most about our Lifestyle friends is the many stories we share. Some stories are super sexy while on the other hand, some are hilarious duds. It's extremely liberating to freely talk about sex with other adults without curtailing the details. It makes for a stronger bonding between people.
My husband and I were out of town having dinner with a couple that we found attractive and with whom we shared common interests. The conversation had a good flow and we all seemed to get along very well. After dinner, they asked if we'd be interested in joining them for an after-dinner drink in their room. Naturally, we accepted their invitation and made our way to the hotel elevator.
Once in the room, the husband started pouring drinks as the wife excused herself to use the washroom. Small talk continued between the guys as I sat down in the oversized chair. It was a lovely room with dim lighting and luxurious, high-end furnishings. The wife came out of the washroom wearing a beautiful black nightie. Recognizing that I was clearly overdressed for the party, I removed my heels and stood to drop my dress.
As my little black dress hit the floor, the room fell silent. I don't wear undergarments when I wear dresses. I find them to be too confining—and I love the freedom of not feeling restricted.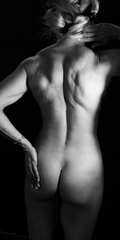 As my little black dress hit the floor, the room fell silent. I don't wear undergarments when I wear dresses. I find them to be too confining—and I love the freedom of not feeling restricted. I made my way over to the gorgeous woman in the sexy nightie. The men, needless to say, had ended their minimal chitchat and all eyes were on the two of us.
I slowly started to explore her body with my hands as my lips found hers. It was delightful to feel her soft skin and kiss her sweet lips, in part because I know it's something my husband enjoys watching. As the men relished the slow seductive scene being played out in front of them by their most adored women, the feminine moans increased. As she reached her first orgasm, her husband stood to unbutton his shirt. My husband quickly followed suit.
The four of us enjoyed each other for about 30-45 minutes when my husband stood up to get something to drink. The other woman joined him. The two of them stood at the end of the bed and my husband wrapped his arms around her from behind. I immediately got this weird feeling in my gut. Why is he touching her like that?
It was way too intimate for my liking.
You can have all the discussions you want beforehand, but when the story becomes a reality it takes on a whole new identity. I'd just watched my husband give her a powerful orgasm but I felt triggered by him hugging and kissing on her? That didn't make any sense.
I held my tongue during our encounter, but it was our first conversation once we returned to our room later that night. Our conversation started with light comments and inquiries of what the other thought… what we thought was sexy and what really turned us on. Then I shared with him how I felt when I saw him holding her like that.
His face was a big question mark. "I don't get it. You felt comfortable when I was fucking her but uncomfortable when I was giving her a hug? Jewels, that doesn't make any sense to me."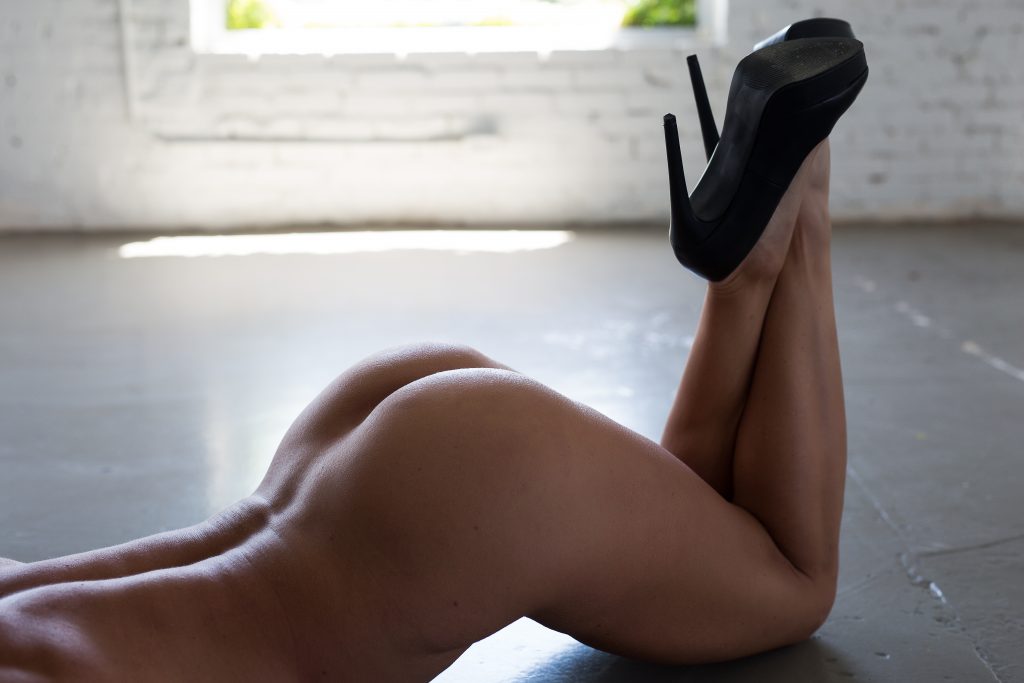 I had to confess that yes, it might sound confusing, but it felt terrible and I didn't like what I saw. "Intimate hugs are what you do with me," I explained. "I don't want you to do that with anyone else besides me."
"You know I do this only one way." He didn't realize that there were certain things you do only with your beloved and that you don't do with a play partner. He'd only been in monogamous relationships and so had never found himself in a Lifestyle situation of considering the feelings of his partner.
The great fear of losing my love originated from the childhood trauma I'd endured when I was younger. I learned as a young person that I had to tolerate the intolerable in order to maintain stasis in my relationships, with myself, and in my home. This way of being persisted into my chaotic adulthood, until I recognized that I had a voice and that others would listen. The sexual abuse I did not choose did not have to affect my adult sex life.
At first, we stepped on each other's toes but my husband and I both learned something that evening. After a deliciously honest and vulnerable conversation, we were able to understand each other—which ultimately, brought us closer.