Testimonals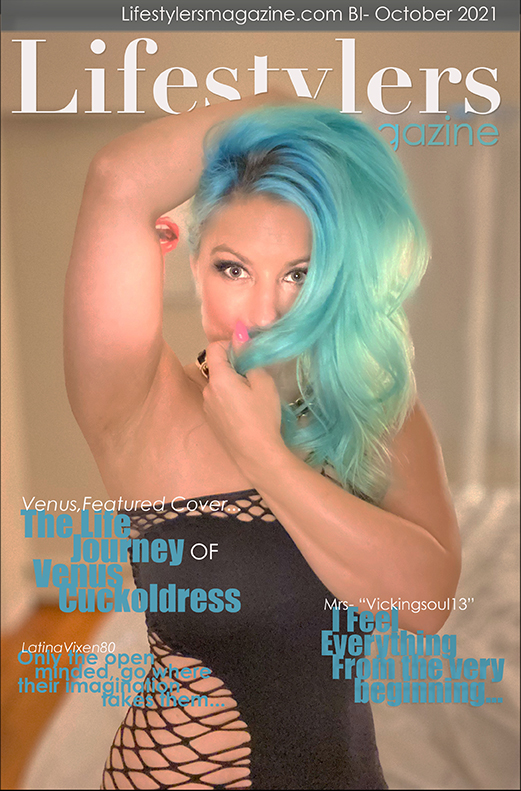 VenusCuckoldress: It was an absolute pleasure to work with Lifestylers Magazine and I'm grateful for the opportunity to have done a feature cover and accompanying article to share my story and passion for loving cuckolding relationships. Thank you to the owners for being so easygoing and professional to work with! I for sure look forward to working with LSM again in the future…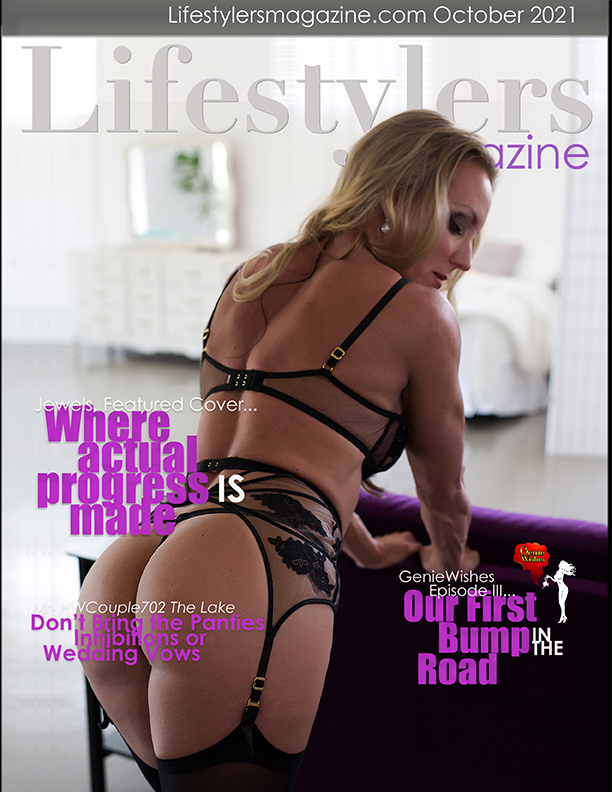 Jewels: Lifestylers Magazine offers great opportunities for those looking to connect and learn more about alternate lifestyles. Thank you for the Cover Feature on the Oct 2021 Issue and allowing me to share my personal experience. It was a real pleasure working with the creative team – very professional and organized. I encourage all to visit this amazing site and familiarize themselves with the many resources available." Jewels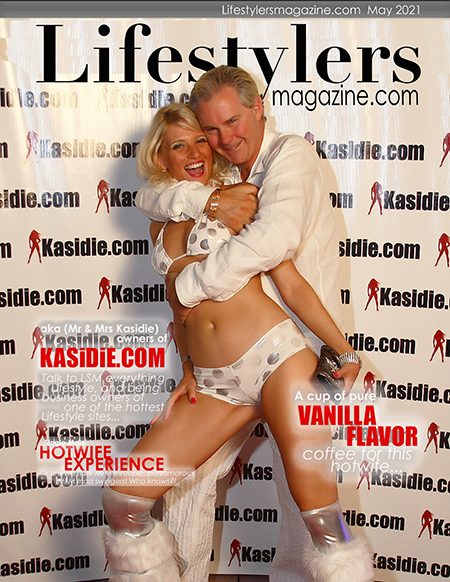 Mr. & Mrs. Kasidie (Owners of Kasidie.com): With tremendous flair these hotties are creating a fun and inviting magazine for the sexually social community! They are warm, genuine people who care deeply about the lifestyle and present the stories in the most positive and interesting way imaginable – be sure to bookmark their site and read the articles, they are terrific and a great mental getaway from your work day!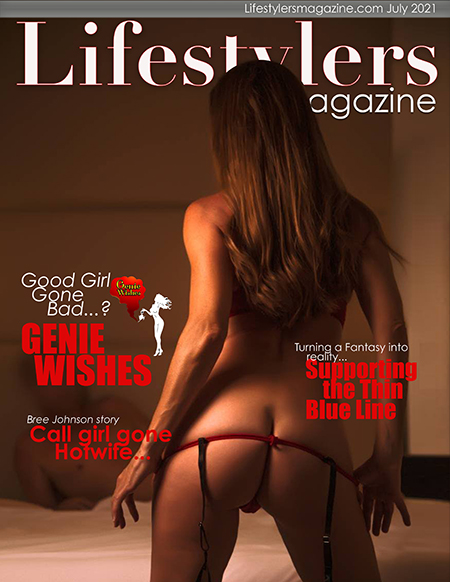 (Mrs-GenieWishes): It's our privilege to share this validation about the terrific people at Lifestylers Magazine. We enthusiastically support their vision and appreciate their thoughtful, high quality approach. We have enjoyed our collaborations every step of the way. The July 2021 cover story was constructed beautifully together and we look forward to many future projects together. We will definitely be recommending this experience to our friends!! Mrs-GenieWishes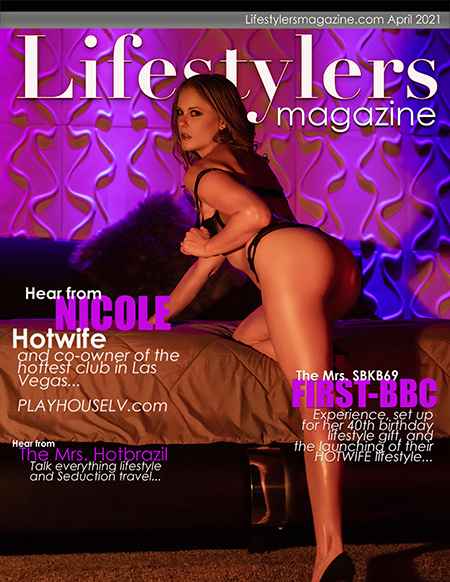 Nicole (PlayhouseLv.com): If you have a chance don't pass up reading this magazine. It is new but growing fast and we can see why. We had the honor of being on one of the first covers. Plus the owners are the bomb. We had the chance to meet them at our events, don't pass up your chance. You will defiantly enjoy the experience and have a good time. 😉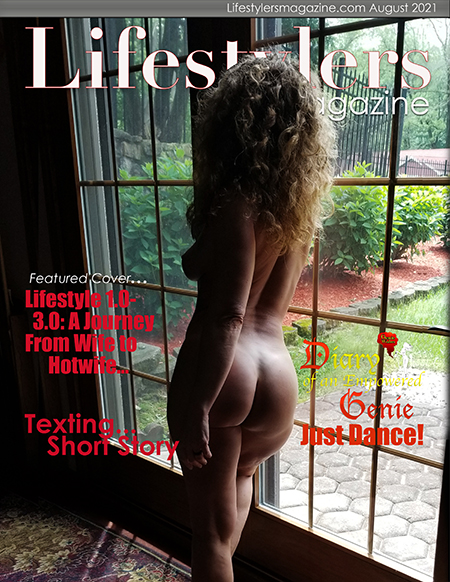 (HWCouple702): These are some of our favorite lifestyle friends! We love getting together with them whenever they visit Vegas. LSM always features intriguing and interesting articles from people in the lifestyle as well as some of the sexiest pics on the site. We love these guys, they do an awesome and professional job with the publication and we encourage you to get to know the magazine and the couple behind it. Mrs Hotwife has been fortunate enough to be selected to appear in LSM and the experience was top notch for her. Both her and I would encourage any of you ladies who have ever thought about living out the dream of appearing in a publication to make Lifestylers Magazine your choice. I had never considered actually posing in a publication such as this, it was only a fantasy…that is…. until we met these guys and realized that they really do know how to put a first class publication together. They put us at ease throughout the entire process. As you read through the various editions you will get a feel for how real people in the real lifestyle have been shaped by their experiences. There are many more sexy stories to come! Best of luck LSM and stay sexy!
(ClubElation.com): We have had the honor and privilege of getting to know the owners. Intelligent, thoughtful, enthusiastic, interested / interesting, considerate, objective, caring and good hearted. Seriously… What more could you want! After almost four decades in the lifestyle, we are HIGHLY encouraged by and excited about their forum and its presentation. We feel that their approach is long over due and hugely welcome in this community as a greatly fulfilling platform. We applaud you on a great idea and excellent job exceptionally well done! Keep up the fantastic work!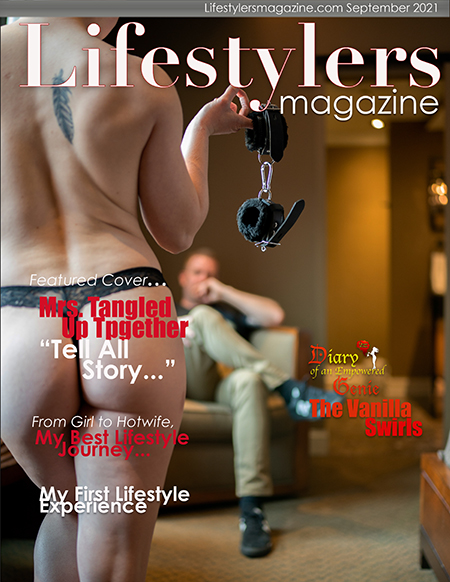 (TangledUpTogether.com): We were fortunate to have connected with the Lifestylers early in our podcasting endeavors. They reached out to us before anyone knew who we were, offered some genuine words of wisdom, some pay it forward advice, and they have become friends! Their vision for their magazine as well as their sex-positive advocacy for the lifestyle is refreshing and inspiring! Aside from looking forward to collaborating with them again, we look forward to a lasting friendship.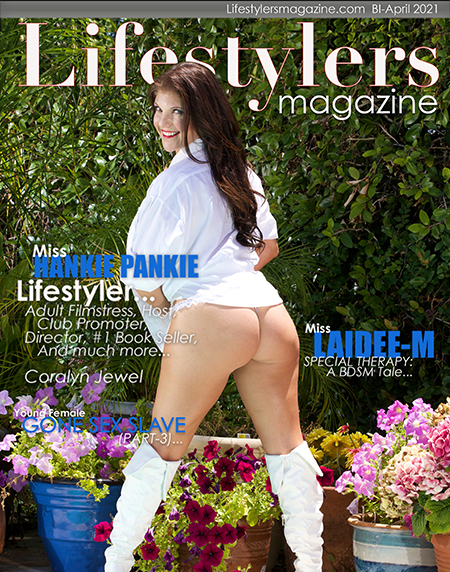 (Miss Hankie Pankie): If you get the opportunity to be a part of this magazine I suggest jump on it. They are awesome! Professional! Great people and this is going to take off. Thank you for allowing me the chance to be on your April cover!! Hugs.