Newbie's First Lifestyle Resort Experience
Writing by David Webb
Website: "davidwebbcdi" on Kasidie.com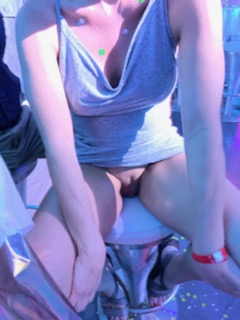 Nudity and sex were something shameful in my marriage. Divorce opened a door for me to explore a world I had up until that point only dreamed about, like a kid peering through the window of a toy store, never being able to enter.
My premier Lifestyle trip to Secrets Hideaway this spring was a spectacular way to celebrate my freedom and express my sexuality.
My couple, Mark and Vanessa, and I had been together for eight months. I had started dating Vanessa two months earlier as my hotwife girlfriend after my divorce. Then the three of us started playing and became fast friends as well. (You are welcome to check out our story: Hotwife Dating Diaries: My Adventures with a Hotwife in the Lifestyle. There is a link in my Kasidie profile.)
We didn't have any expectations going there. We didn't know what to expect as far as the clientele was concerned. We knew that we wanted to be naked in a sexy environment with the possibility to meet others. We always had each other if we didn't find anyone else to play with.
Once we checked in we exited into the courtyard in which were cabanas and a tiki bar, the pool and hot tubs. There was a woman lying naked at the pool. I remember the feeling of excitement that within the hour, I would be there, next to my two favorite people, wearing only tanning oil!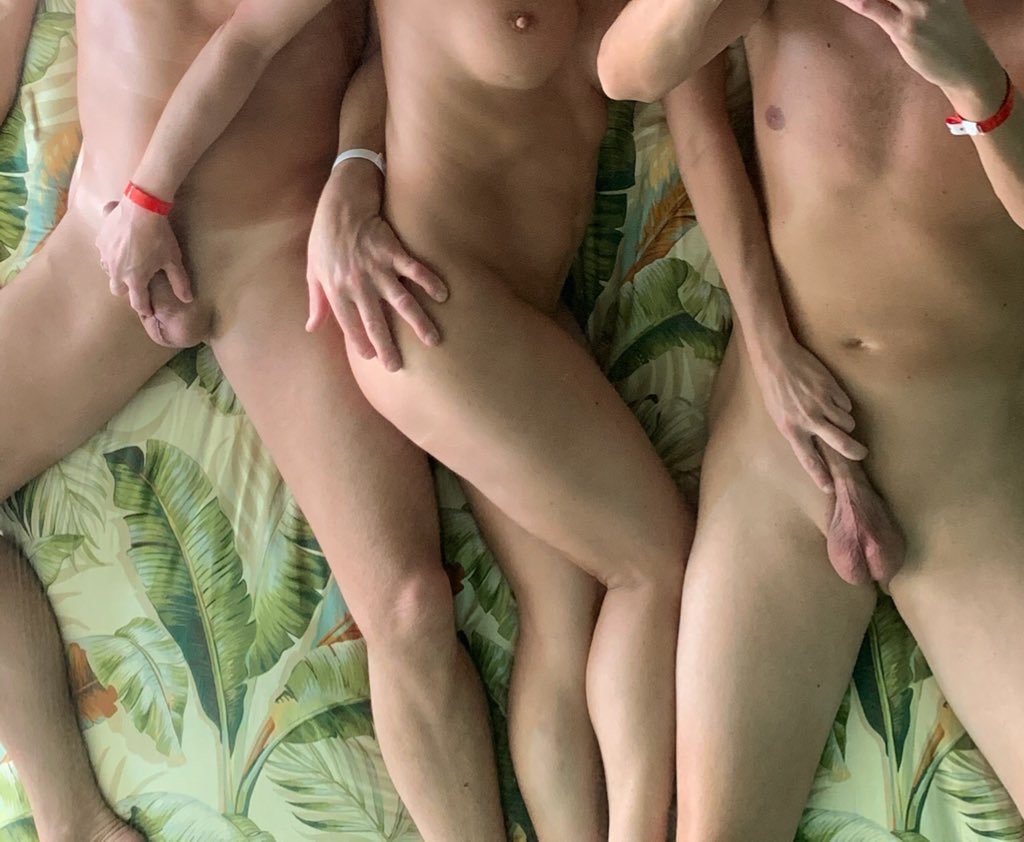 Secrets Hideaway is a hotel takeover in the truest sense. It was a former Ramada that the owners converted into a clothing-optional lifestyle resort. The rooms are privately owned condos, many with different themes that the owners rent through the resort website.
Our room had a tropical theme to it. It had a King bed that slept three very nicely, green LED lighting, a see-through shower and stripper pole. The feature we loved the most was the mirror above the bed. We enjoyed the views of our three-way love more than once a day!
The resort boasts of two pools. There was a four foot deep "conversation pool." The other pool was covered over by a stage. Plans were for a "lazy river" in that area in the future.
At the resort is Club Secrets, a night club in which they host theme nights. We had a great time cutting loose, dancing with each other and others. Many ladies wore very sexy and revealing outfits, including Vanessa.
On our first day there, we met a couple and had dinner with them. We then went to the club where all five of us dirty danced to the point of needing to use the playrooms next door. There we had a five-some, all of us enjoying various ways of sexual expression and pleasure.
In the playroom area were several rooms for private play as well as a shower room, a very large group playroom filled with many beds, and a BDSM dungeon called Club Swingster.
We had a great time being naked in the sun and water in front of others. We also had a great time playing with others. Mark and Vanessa met and played with a couple in our room while I played with another couple in theirs.
The vibe was very open, where people could be free. It wasn't uncommon to see various sex acts occurring at the pool, hot tubs or cabanas. My cock was sucked on three occasions by three different women at the pool. Mark and I gave Vanessa an orgasm at the pool with a toy the playmakers gave us. Often people would leave their room windows open for others to see them having sex or taking a shower. There were many acts of fun we witnessed! The Book of Secrets: Adventures at a Lifestyle Hideaway is due to come out on Amazon at the end of June chronicling our experiences there.
My couple had been to Desire three times, so for them the experience of a sexually-charged, nude environment was not new. They thought it was more open sexually than Desire. As for me, I was not nervous or offended about anything I experienced while there. Although a newbie, I felt at home.
Although the resort is a work-in-progress, we found it to be a charming place with great people as clientele as well as staff. We were impressed to the point of knowing we would return by winter.
I'd always been comfortable with my body. This was a great experience to express myself freely in a beautiful setting without getting tan lines!