Vanilla Mom 54, Discovers Sunshine & Fudge Ripples…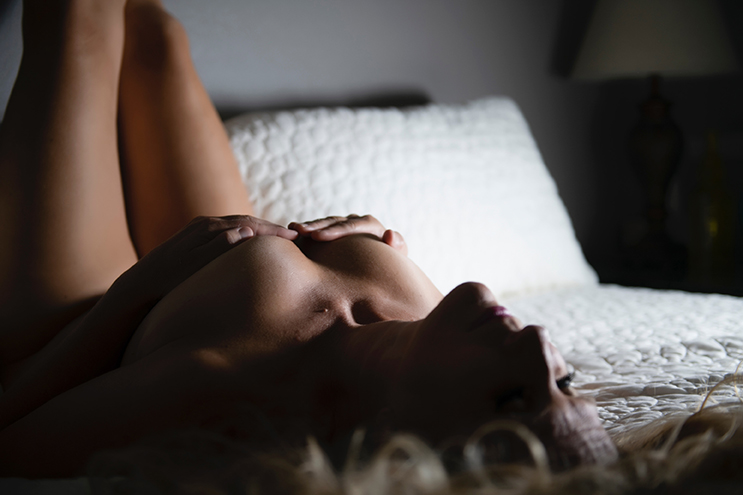 "Sunshine" was a nickname several teachers gave me, if they knew it or not, there were days when I smiled to cover up tears and fear. Now, At fifty-four years of age I have learned to shine on through all of life and spread good vibes. I can honestly say, I'm living my best life. As I say about life, "we all have a story" and that is even more true when it comes to how we discovered the Lifestyle. For me the discovery of who I am as a woman has been a lifelong process of evolving. When you have real conversations about what you desire, your true self shall be set free. As a simple woman who has always been responsible, being a people pleaser, I found out I'm a freak and it's perfectly fine to be naughty and nice in life. Growing up on a dairy farm in a small mid-west town, you were expected to marry your high school sweetheart while remaining a virgin and ONLY have missionary sex with him. We can't forget that the church philosophy is that woman must be submissive and obey our husbands. (We will revisit being submissive as you get to know me).
I've always had long term relationships: High school sweetheart two years, first marriage nine years, with second marriage lasting 20 years… body count was a total of five men I had intercourse and two of those five were virgins. Here is the kicker: In those 31 years of "relationships", I never and I repeat, never had a vaginal orgasm with clitoral orgasms on a rare occasion with my second husband. I'll admit sex with them was a chore and I didn't like sex and offered only oral to them to avoid fucking my husbands while married. Fucking my husbands was an obligation, a duty to complete. Other shocking news is that I didn't start masturbating until my mid forty's. Once I divorced my thoughts were how was I going to handle my sexual urges when I didn't want a traditional relationship? To be honest the "r" word is the only word that I do not like. It is true, I had no idea what I wanted or what my options were out there for me. I wanted sexual experiences to happen to me not just imagine them. Deepest and darkest desire was to be with a woman and a have interracial lovers.
Second divorce happened when I was forty-seven years old and no way in hell would I start over with another man. Dating app are an absolute joke, it's one and done fuck you or they want to marry you. Fucked a few guys from apps but something was missing. At times, I was still clinging to the mindset of being exclusive, yet I knew I am not a monogamous person. Total confusion with frustration about who I am as woman.
I did what I knew would work, hit the social media for flirty fun. I slid into the DMs of a guy I had a crush on for 30 years. We texted; it was primarily me giving him accolades about his sports talk show, he didn't respond much to me until one day he gave me his phone number. I called and immediately had phone sex. From there we planned a trip to where we met at hotel in a city where he was doing business.
My mom told me one solid piece of advice that I believe in as a single mom, "don't play in your own backyard". Traveling for play dates is all part of the thrill for me.
As he stood over me and said, "now I will fuck you". His perfectly erect black cock slapped on my clit as he teased me guiding it up and down the wet folds as he soon then spread my full pussy lips to slowly enter me.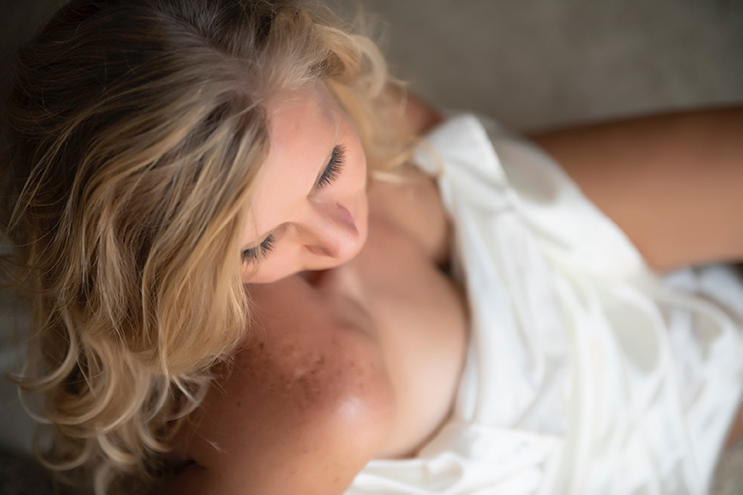 The man I was about to meet is a Black man who is a former professional athlete. All was about to change when I opened the door of the hotel to see him standing there, my body was on fire. I can't even begin to describe the surge of heat throughout my body. Our first kiss caused a vibration no it was a pulsation in my pussy was unbearable. Desire coursed through my body. Need is such a strong word, but I needed him. Hands undressing each other while lips and tongues locked and unleashed tasting each other. Once he was naked, I was on my knees, looking up at him and taking that beautiful black dick in my mouth. It was pure pleasure to see his expression as I took control of his cock. To see a black man naked is a sight to behold then holding his black cock in your hands as you work his cock with your mouth is a gift. I used his cock as a meal. I let him know how much of a man he was to me. I was taking him to the edge of coming; I could tell as his cock was engorged, ready to spew his seed. What he did next is what every woman wants to experience, he picked me up and tossed me on the bed. He explored my body, I mean he touched, caressed, tasted and discovered spots on my body I didn't know existed. My pussy has big full lips that look like open butterfly wings, I was embarrassed by them because they were nothing I had seen on other women. From the first naked picture I sent him, he told me how beautiful my pussy was to him. My pussy had never experienced the attention that this man had demonstrated. His tongue worshipped my pussy by making circle eights around my clit, and with perfect sensation while his fingers flicked in and out of dripping pussy, the right force, pace and motion that sent me spiraling into the most explosive orgasm of my life and he didn't stop. Juices flowing as he lapped and sucked my pussy and I was convulsing in continuous orgasms. As he stood over me and said, "now I will fuck you". His perfectly erect black cock slapped on my clit as he teased me guiding it up and down the wet folds as he soon then spread my full pussy lips to slowly enter me. His cock was the biggest cock I had ever seen, and I had to adjust to his size as he slowly entered and pushed his cock deep into my pussy. I was overwhelmingly in ecstasy taking his full cock, and I took every inch with his deliberate strokes while looking me straight in my eyes watching me receive the greatest of pleasure's. As he quickens his pace, he places my legs up on his shoulders to thrust at his will working my pussy with each stroke. I couldn't take it anymore as I took my hips up to meet him matching each stroke. Soon, my body started uncontrollably shaking as I begin to explode into my next orgasm and Cuming all over his cock. I felt his power surging inside of me, I gave in to the feeling, the trust I had in this man, how he made my body feel and I gave him all the control. As I continued rocking with the pace of his thrusts he took my hands above my head, and he rolled his hips and I felt with every ounce of my being give way to him. It is all fireworks, blinding light and wetness, I howled, roared basically unleashed all that was within me. He then repositioned my legs into a position that would become his signature position for when he was ready to cum. Both of my legs together and put off to one side with my back slightly twisted and he entered from the side it is where I could watch him continue to build his release, and wow did he release. As he started spewing his seed deep inside what would be his pussy for over a year, I again began to cum right along with him. As a man he awakened my sexuality and it's true I won't go back. That is how it all started for me.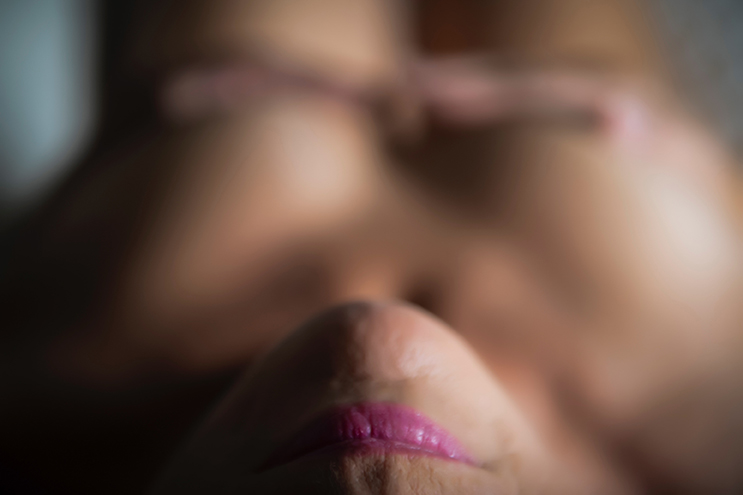 After things physically ended with him, I had to find that rush of pleasure. Occasionally, he reconnects with me requesting a pussy picture. What I took from our situationship was that I wanted more and more experiences that were as thrilling. From him I was bold enough to reach out to other men I had crushes on, and that ladies and gentlemen is where I met men who introduced me to the Lifestyle. Most pivotal one was a man I randomly followed on Facebook during Quarantine, our experiences together changed my life and introduced me to the many roles of the LS. How I define my position in the Lifestyle is a Utility Player. It took me time to navigate the LS world and figure what I wanted out of the LS. It's finding the right fit on several levels because dick bouncing with single men isn't really my thing. In future stories, I would like to share how that random Facebook follow became a King to me and he took me on one of the greatest roles of my life, his cumslut. Way, I experienced being a cumlsut was a learning curve and rite of passage. To be a cumslut I had to truly see myself as a woman then unlearn all that was taught to me through the church, Disney, and traditional family values. The other lessons learned are to stop overthinking, communication without question is the key to a successful life, how you react to something is the only thing you can control and trust over love. Mainly, I try to avoid expectations but I will not compromise my standards. My entire life I see now was directed to being his cumslut and I am grateful he took the time to prepare me through experiences he set up. Last weekend I saw him at a hotel take over with one of his primary women. It will be an honor to share my experience with you in the future. Sharing is caring, Stay tuned for my new seris on Lifestylers Magazine "Sunshine's Sexy Sexcapeds".