Belle Rose: My Dogging Virginity
After spending a while chatting about fucking others and experimenting we decided dogging was something we would love to try. Our sex life is amazing naughty and adventurous and we thought why not let's see what this is all about. So a few weeks later and after a little internet searching for local action, we chose the night to go out and explore and I dressed with a meeting in mind, I wore a short black lace dress with black fishnet stockings and heels, my hair was swept back into a long ponytail and my makeup dark and sultry I was ready, let's do this. We pulled into a well-known dogging spot not really knowing what to expect it was a long carpark area dimly lit with trees that lined the river below and another line of trees hiding you from the busy road that ran alongside, we had been there before but only to play alone tonight was different. We were ready to play and the excitement of not knowing what was going to happen given the opportunity added to the naughtiness of the moment! We parked up and sat there for a while, a few cars pulled in sat awhile and left and a couple came in and parked up like us, we had previously read about 'dogging etiquette' so were nervous about flashing or dimmed headlights and interior lights we would be pleasantly surprised that none of that was needed in our case…
about 10 minutes passed by then without warning he was at my window stroking his cock, nerves instantly set in
We had been sat there for around half an hour when a car pulled in and parked up near to us, We noticed the guy driving it had gotten out of his car and wondered off to our right we presumed he was going up to the viewpoint it was a little area built up away from the carpark in darkness that gave you a panoramic view of our city, it was an extremely dark evening so we couldn't be sure, about 10 minutes passed by then without warning he was at my window stroking his cock, nerves instantly set in.. this is it we were going to experience our first naughty encounter it was such a turn on my body flushed hot,
My stag placed his hand on my thigh and slid it up my leg my dress rode up to reveal my shaved pussy I put my hand to the window where the guy's cock was on the other side, and I noticed him grip his cock and move faster, this was turning him on and that made my pussy throb I felt like my inner slut had been released and wanted his cock in my hands, my stag wound the window down and my hand reached for the stranger's hard cock I grasped him moving my hand up and down his length in slow but pressured strokes His hand reached through the window first touching my breasts then moving down between my legs and replacing my stags hand rubbing my clit and all the while I'm working his cock and can feel it growing thicker , harder I needed his cock in my mouth. My stag was rubbing his cock too I was spoilt for choice but knew I needed to have them both now, it was like a craving that had to be satisfied we were about to live out our ultimate fantasy my whole body shook with nerves and anticipation of what we were about to do,
I didn't open the door just yet, instead I brought my legs up and knelt on my seat facing the open window coming face to face with the strangers cock he was grasping himself he was thick and I was apprehensive about putting my mouth around him but had a hot need to do so, my stag was rubbing my pussy at this point and as his fingers entered me I put my mouth around the cock in front of me and worked my magic I could hear the stranger gasp as I took deep long strokes down his entire length making sure my tongue slid from his head all the way down and swirling his tip he was so hard and throbbing in my mouth .
My stag looked at me with a hot needy look then asked the stranger if he wanted to fuck me, he said yes through hot breaths. I got out of the car and leant over my seat offering myself to him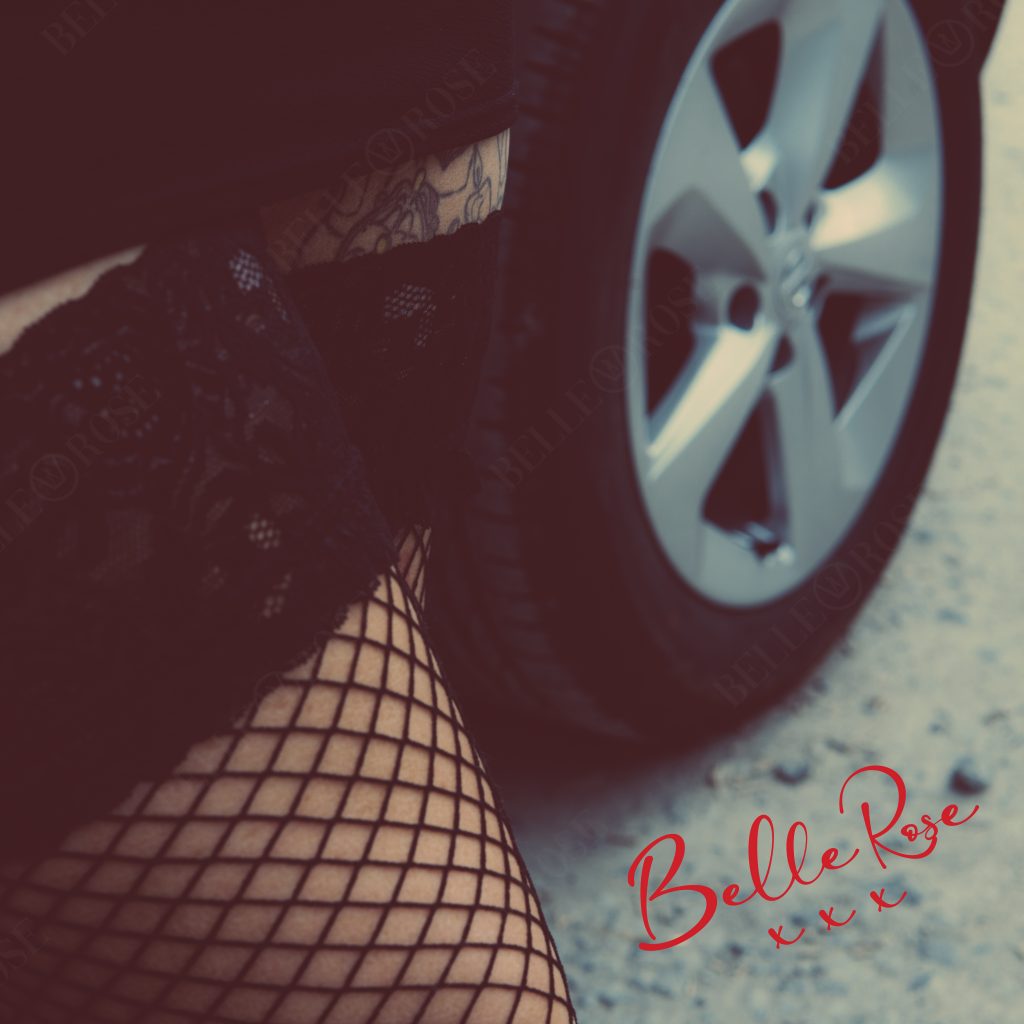 My stag looked at me with a hot needy look then asked the stranger if he wanted to fuck me, he said yes through hot breaths. I got out of the car and leant over my seat offering myself to him, I felt the head of his cock nudge at the entrance to my already dripping pussy he slid inside me quickly he was big and thrust himself right to the hilt I could feel each Stroke in and out of me, my pussy gripping him more each time I was being pounded over and over it felt so good, I looked up and saw my stags cock hard and waiting in front of me I took him in to my mouth at the same time working his length with my mouth needing to feel him deep in my throat I used my tongue and stroked up and down his length I could feel my stag thicken in my mouth and I knew he would explode soon this felt so good. The stranger quickened his pace and I could feel myself getting hotter my orgasm building I knew I was going to cum soon and feeling the throb of his cock inside me I knew he was close too, I pushed myself back into him and he fucked me hard and fast all the while I had my stags cock deep in my throat with one more hard drive the stranger grasped my hips and pushed his cock deep into me, I came hard and so did he spilling his hot cum inside my pulsating pussy, my mouth was filled with cum from my stag at the same time.. I was tingling all over my body was hot and I was so turned on as I stood up outside of the car the cold air hit me and bam brought back to reality, oh my , did that just happen it certainly did and fuck didn't it feel good I have to say for our first dogging experience he didn't disappoint he said 'see you on fab' as he left and I was hoping we would see him again soon. Now to go home and offer up my used pussy to my stag to fuck I could not wait for an explosive end to an already fantastic night and an experience we will never forget.