Mrs. Topheavyinc's first Partners in Crime experience
We had seen their profile on various swinger sites for years. We always enjoyed their photos and videos. Especially, the ones of Mrs. Sbkb's big round backside. there was one thing on their profile always stuck out to us.
"But I am more interested into meeting other straight or Bi-Comfortable women and have a partner in crime. Someone that would like to get a hotel room with maybe 3 to 4 guys and take them on together. One that would like to just come over and have a Martini or 2. I am very interested in DP, and possibly having a gang bang but when I need a break, I would like someone there to pick up the slack while I watch and catch my breath."
At that point in our Hotwife journey, this happened to be right up our alley.
Think about how hot that scenario is. A big boobed fit black Hotwife and a fit sexy big booty white Hotwife. Enjoying the Hotwife scene together. So we reached out to them and made it clear that we'd love to participate in their "Partner's in Crime" scenario.
We met them in person and instantly hit it off. The "Partner's in Crime" Hotwife group was born. Since then we've formed an amazing friendship full of hot times. Including partying and vacationing together.
Partners in Crime Vs. Tom
It took a while to get our first partners in crime adventure going. When would it be? What guy/guys would we pick? Will it be a MFF situation or will we take turns? Luckily, team Sbkb had a guy that seemed like a perfect fit. Tom was a tall, fit, handsome man, that was right up my alley. I don't encounter many men taller than myself in the lifestyle. They're usually my height or a tad shorter. So this was very refreshing. Mrs. Sbkb had been with him before and had a great report. I was really looking forward to meeting Tom.
They gave us Tom's number and my husband reached out to set everything up. He made sure we were all on the same page. We booked a really nice one bedroom suite not too far from us. The guys were adamant about making sure the room had excellent lighting for filming. To our delight, the room was exceptionally well lit and spacious. It looked like it was going to be a good time for all.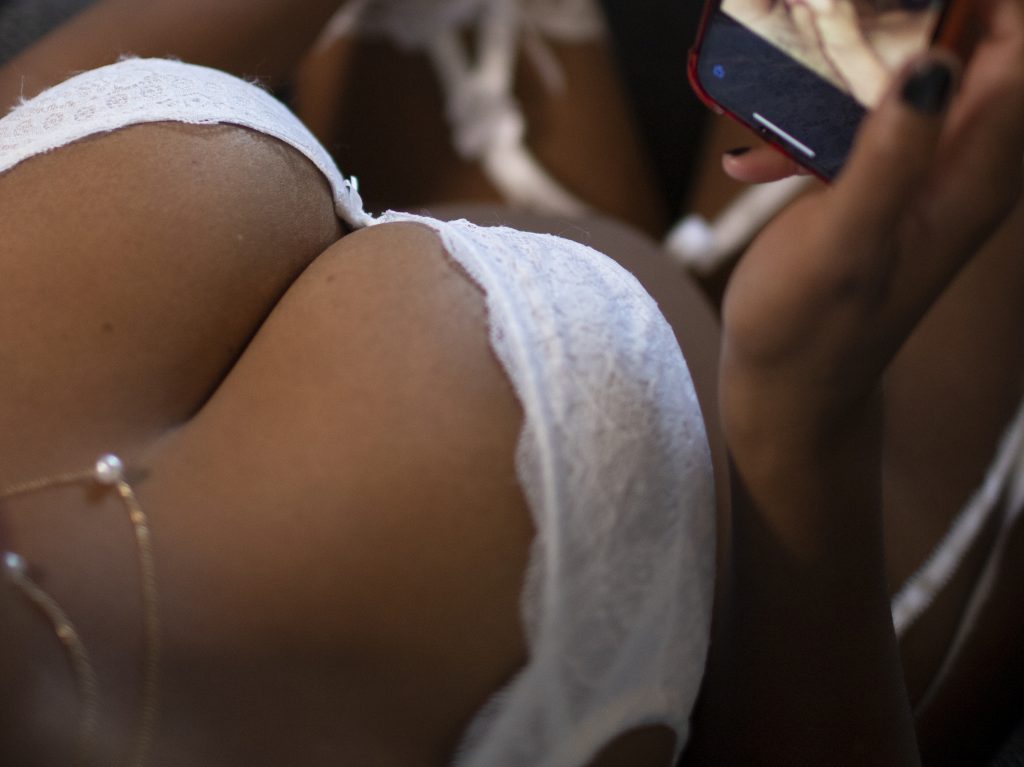 Usually I like to just get straight to the point with the single guys we find. I'm so busy with family and daily life that I cant keep up to responding to texts and what not at times. So, it makes it tough to build any sort of connection other than the physical. Mrs Sbkb has a different approach where she likes to meet a guy in person a time or two before setting a playdate. So this time, we decided to take their approach to see if that would enhance things.
We met Tom outside by the fire pits at our hotel. While our hubbys discussed camera stuff, Mrs Sbkb and I got a chance to chit chat with Tom. We instantly hit it off. He was very well spoken and charming. I couldn't wait for things to get started. At the same time, I was also nervous. I had never done anything like this before. How was this going to go? Would Mrs. Sbkb go first or would I go first? When we started heading to the room, the butterflies increased. I had a drink to mellow out a little bit. It did help. But my anxiety hadn't completely subsided. I whispered to my girl Mrs. Sbkb to see if she wanted to take a time out and come up with a game plan. So, we snuck to the bathroom to chit chat. This became our ritual going forward.
I asked Mrs. Sbkb "How do we start? I don't know what to do?" We agreed that she would go first, then she'd tag me in like a wwf tag team match. This was a relief since I wasn't too experienced with hotwifing at the time. It did help with the anxiety too. After we talked, we did a little extra primping and went into the bed room where Tom was already waiting. Tom and Mrs. sbkb started making out He started helping her take her clothes off. Once she was naked, you could tell that Tom was totally hot for her. The heat was on.
It was so hot to see Mrs. Sbkb69 in action. The chemistry between her and Tom was also apparent as well. You could feel it in the room. Which made things even hotter. I took a break from watching to go relax in the living room area. I could hear her moans from the living and the sound of her big butt hitting Tom's pelvis. It was obvious Tom knew how to "work it". Not too hard not too soft for Mrs. Sbkb69 but i knew i liked it rough and was hoping Tom could deliver. My husband did put a bug in Tom's ear about how i like it. Tom was receptive to it which i was happy with.
After about 20-30 minutes, it seemed like Tom and Mrs Sbkb were "done" and it was "my turn". They both came in the living room and chit chatted with me a little bit. You could see that Mrs. Sbkb was glowing. It was obvious she really enjoyed herself. There was a few minutes of awkwardness after we talked for a few minutes, "What do i do?" I thought. Like i mentioned before, it was good that my husband talked to Tom before hand on how i like these things to go. Tom walked over to me and grabbed one of my breast and squeezed it. "You're so hot!" he uttered. This instantly turned me on and helped me relax even more. I like men who are dominant and take charge. Tom did just that
As he continued to massage, squeeze and lick my big 34F breasts, i got even hotter. I dropped to my knees and started to service his thick dick. As his dick became engorged with blood, i got even more wet. His dick grew nice and thick. I couldn't wait to have him inside me. He lifted me up from my knees and we retreated to the same bed that he had just got done fucking my girl Mrs. Sbkb in. I laid down on the bed, for a little more foreplay with Tom.
He started playing with my clit first almost bringing me to orgasm. Then he proceeded to place his mouth on my pussy. My goodness. I couldn't handle it. I was about to explode. I stopped him after about a minute. I needed to feel his thick dick inside me before i came. I turned around and bent over in front of him, presenting my round cheeky ass to him like a Christmas ham waiting to be devoured. It seemed liked he really liked my ass as he kept rubbing it and squeezing it from behind.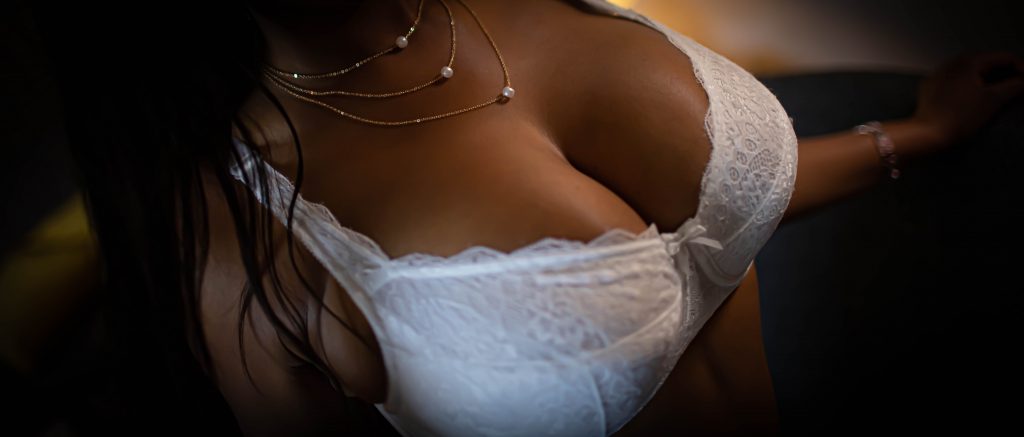 After Tom put on the condom, i proceeded to back my supple and ready ass into him. He entered me from behind and immediately started pounding me. He didn't even start off slow, which is what i liked. He was "hitting it" right all the way. Making my ass jiggle and bounce profusely as i came multiple times. He was a machine. Stayed erect the entire time. After about 20 minutes, i was worn out. But Tom hadn't cum. He wasn't done. So i tagged my partner Mrs Sbkb in for a second round. I sat and watched Tom ravage her for about 10 minutes when i realized, I WAS DYING OF THIRST. My husband passed me a cold bottle of water and i went and sat in the living room to cool off.
After another 10 minutes, Mrs Sbkb and Tom came out of the room. She looked spent and well satisfied. Tom was up for a second round. As tempting as it sounded, i was satiated. He had done a great job satisfying my pussy. He then told Mrs. Sbkb and I, that he hadn't come yet. We couldn't believe it. This man was a dynamo. In true partners in crime fashion, my girl and i got together and took turns helping Tom cum. After emptying his balls, everyone was refreshed and satisfied.
I had a great time. I went on to have other adventures like this with Mrs. Sbkb and our other fellow partners in crime member Mrs. knd626420. I can't wait for another one. We all got dressed and left the hotel. The hubbys got great footage. We passed by a couple as we walked the halls to the parking lot. I can only imagine their thoughts. A tall white guy leaving a room with a black couple and a white couple carrying all these camera cases and equipment. Must have been a site to behold.