The Sexy Details into BatShitCrazy…

PHOTO CREDITS: All Photos by BSC Photography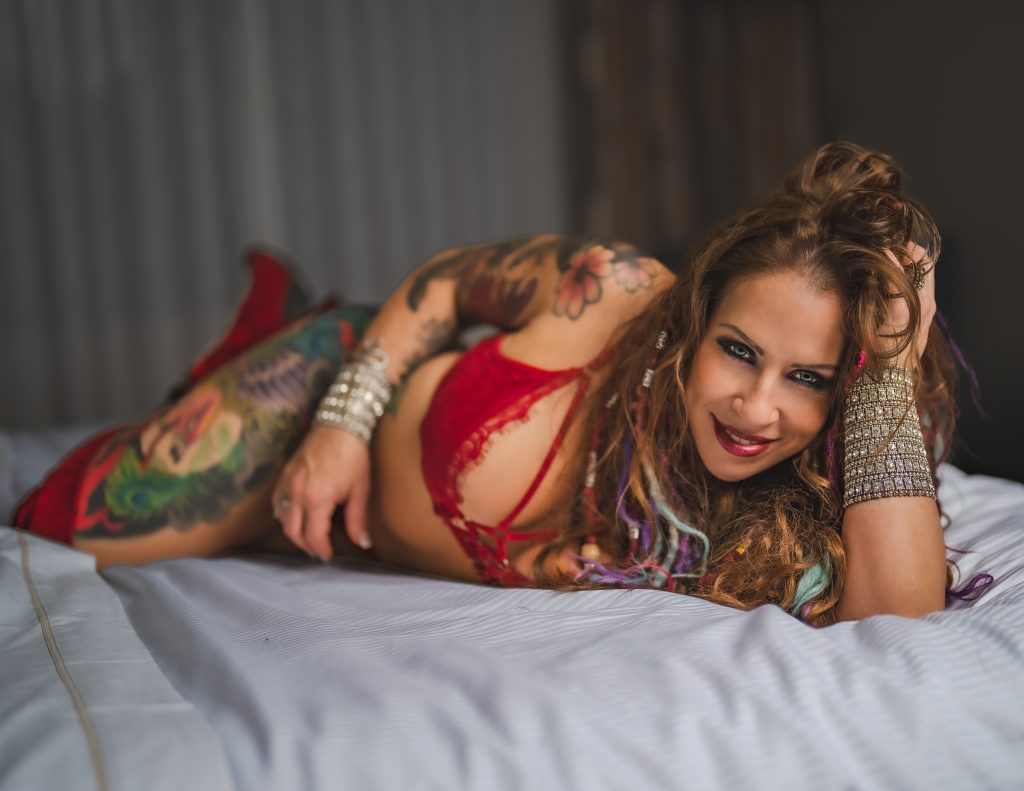 Hi there, we'll refer to ourselves as "Gypsy and Jack" for discretion. We thought we would approach being a cover story for Lifestylers Magazine a little differently than most and take you on a trip back to the very origins of our relationship, our "bat shit crazy" moniker, how we fell in love, and how we got started in this wonderful lifestyle!
Flashback ten years to September 2012. Gypsy and Jack were both separated from their first marriages for over a year and enjoying the single life to the fullest. Gypsy was living in NYC, having moved there from a small town in Ohio eleven years earlier at the age of eighteen to pursue musical theater, dancing and acting. She had much success in many off-Broadway productions, some roles on screen, and as a choreographer before changing paths to pursue culinary talents, eventually becoming a head chef in a modern Mexican restaurant. Jack was living in Chicago at the time, successful in helping to grow a startup technology company.
Jack traveled a lot for work, and he used an online dating site to line up "flings" when he would be working in a new city. Gypsy affectionately refers to his life during those days as being a "man-whore"! Gypsy too was enjoying her non-monogamous life to the fullest, as they both have a very high sex drive.
With a trip to NYC upcoming in October, Jack began his online search for potential dates near where he was staying. As he scrolled, her profile stopped him dead in his tracks. Not only did he find Gypsy absolutely stunning, but their alignment was uncanny, and the algorithm "match rates" were at the highest possible level. He was amazed at how they answered literally every profile question identically, down to the commentary and descriptions, many of which were nearly word for word. Jack knew he would have to make a powerful introduction to catch her attention, as she surely had numerous suitors regularly. He put great thought into how to catch this gorgeous woman's attention.
Gypsy says she will never forget that initial message as she was walking down Broadway headed to the subway to make it to work. A long, eloquent note, a far cry from the dozens of typical short, boring, and sometimes creepy messages she would receive daily on the site. His way with words were seductive, yet playful and humorous, and had her tingling all over.
They immediately clicked and spoke daily for the few weeks before his visit. Jack was planning on being there for a few days, so they decided to meet at a local bar on the second night of his visit.
As they continued to talk during the weeks leading up to the meeting, they were comfortably open about their lives, dreams, desires, and interests, and the sexual attraction between them was beyond comprehension.
When Jack arrived in NYC on that first night, he had work functions until 11pm at his hotel. They had been texting and sexting the whole day, and they both were on fire with desire for one another, in eager anticipation of meeting the following night. As Jack was wrapping up with his work colleagues at the hotel bar, he reached out to Gypsy to convince her to come over now, rather than waiting until tomorrow. She agreed and decided to head over to his room and meet him there at midnight.
Strangely enough, the idea of going to a hotel room to see a man she had never met, did not cause any apprehension or fear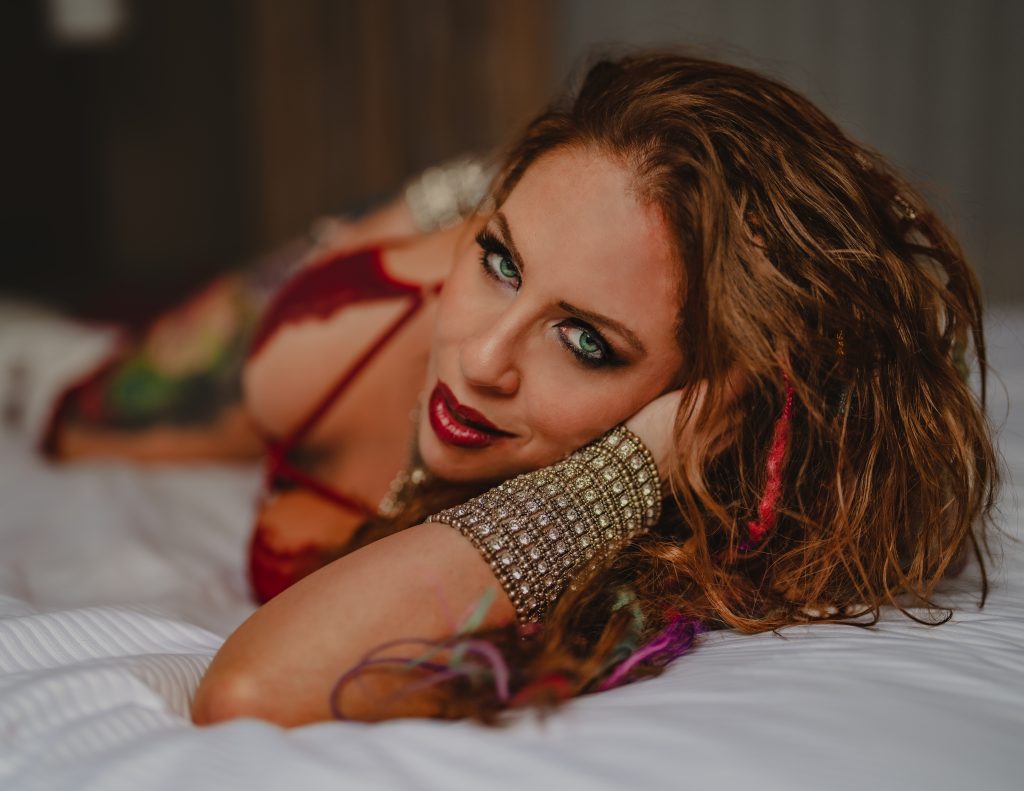 Strangely enough, the idea of going to a hotel room to see a man she had never met, did not cause any apprehension or fear…all they knew is that they wanted each other, bad!
The time had arrived. Gypsy stepped off the elevator and walked down the hallway to his room and knocked on the door. When their eyes met, they had an immediate connection, both felt they had known each other all their lives. Jack immediately pulled her inside the room, pressed her up against the wall by the door, and they began making out passionately and deeply. Their kisses were sensual and powerful, the energy between them was absolute fire!
Within 45 seconds of meeting, they were on the bed, and Jack's tongue was devouring her soaking wet pussy. They made love several times that night, until the early hours of the morning.
When they awoke, Jack had to get to work, so Gypsy asked him if she should walk down separately as she didn't want his co-workers to think she was a hooker! Jack laughed and said, "well, that's exactly what they will think! I left them at the hotel bar at 11:30pm to head to my room alone!" That response was the epitome of the honesty that has defined their relationship! Gypsy didn't know whether to be offended or just laugh, so she chose the latter!
They spent much of the next 24-36 hours together (long stories as well), but their time together had come to an end. They said their goodbyes, and he left to return to Chicago.
They stayed in touch by text for about a week, and then nothing for the week after that. Then Gypsy sent Jack a text, and from that moment forward, they began speaking every chance they could get. He would Facetime her when he got home from work and they literally would just leave it connected for hours, even as they carried on doing their normal things, not even talking, but just finding comfort knowing they were both "together". They were rapidly falling in love.
Gypsy decided to take a trip to Chicago to visit Jack a month after their initial meeting and stayed with him for 10 days.  It was during this trip that they decided they absolutely needed to be together.  They were soulmates.  About a month later, Gypsy packed up her 3-year-old daughter and 100 pound German Shepherd and all of her belongings to leave the city that she loved, that she swore she would never leave, to begin their lives together halfway across the country.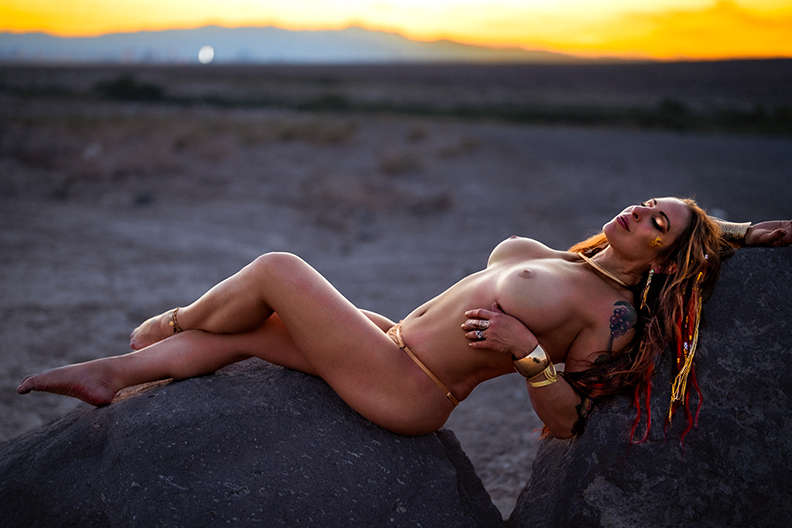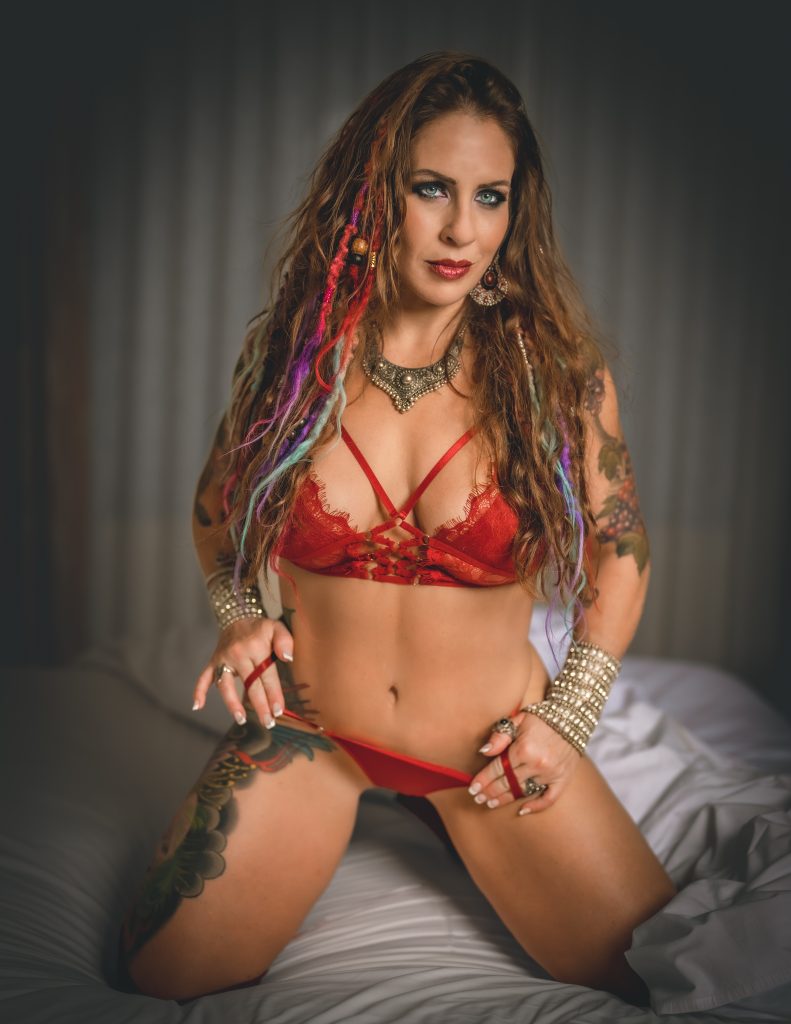 It was at this time that all their friends and family called them both "BAT SHIT CRAZY", and that it would never work. A fifteen-year age difference and barely knowing each other was certainly reasonable cause for this label.
As they were completely and comfortably honest with each other from the onset of their relationship, they openly discussed their deepest sexual experiences and desires. Neither of them had ever been in the lifestyle previously, and although Jack had a few limited experiences with multiple partners, together their knowledge of swinging and all it encompassed was very limited.
A few months after they moved in together, on a Friday night, they decided to go to their first lifestyle club, a place south of Chicago called Couples Choice. When they arrived, they were both nervous, sat in the parking lot, did a shot of tequila and discussed dozens of "rules" should they meet anyone inside. They honestly didn't know what to expect, and at the time didn't even understand that it was an "on-premises" sex club, expecting that it was more of a meet, greet, flirt, and "take it elsewhere" if there was interest in more. Boy were they in for a surprise!
Once inside, the hosts asked Gypsy and Jack if they would like a tour. Out of nervousness they declined. They went inside, made themselves a drink and headed to the bathroom to regroup. On their way to the bathroom, they passed the "bondage" room, where they saw a ball gagged woman handcuffed to a cage, being flogged by a leatherbound man with several others masturbating as they watched. Gypsy and Jack made it to the bathroom, and at the same time both said, "let's get that tour now"!!!
On the tour, they saw multiple playrooms, orgy rooms, and several groups of naked people intertwined in all sorts of pleasurable sexual activity. Seeing this open atmosphere with people from all walks of life engaging in orgasmic pleasure aroused them both greatly!
On the tour, they saw multiple playrooms, orgy rooms, and several groups of naked people intertwined in all sorts of pleasurable sexual activity. Seeing this open atmosphere with people from all walks of life engaging in orgasmic pleasure aroused them both greatly! When they got back down to the main bar/dance area where folks were just hanging out, Jack leaned up against a wall and took a deep breath to take it all in. Without hesitation, and much to his surprise, Gypsy proceeded to get on her knees, unzip his pants and begin sucking his hard cock. She looked up at him and said, "when in Rome…"
The rest of that night was a blur, they found themselves in the orgy room a couple of times, and as for the dozens of "rules" they had set? Well, most of them went right out the window (not recommended for insecure couples, but they were fine)!
The next morning, they were both so horny from the previous night that they spent the entire day making love. They were so turned on they decided to go to the other Chicagoland swing club, "Couples Playhouse" later that night. The entire experience was so liberating and eye opening. To share themselves with others and in the process strengthen their own bond, was incredibly special.
Fast forward a couple of years later, Gypsy and Jack were married in November 2014, had "BSC" engraved on their wedding champagne flutes, and they have had an incredible journey so far.
These days, Gypsy and Jack consider themselves a "low-mileage" couple, as the lifestyle doesn't rule their lives, and they have grown much more selective over time with who they bring into their world. They have found that the greatest aspect of all of this is that they have made their closest friends in life through this wonderful lifestyle. Lifelong friends who are like family, who have been there as much outside of the bedroom as they have inside.They've since had "BSC" permanently tattooed on their arms, and Jack started a photography business, BSC Photography LV. Gypsy and Jack will remain "bat shit crazy" in love for the rest of their days.