A Unique Perspective Into My Sexuality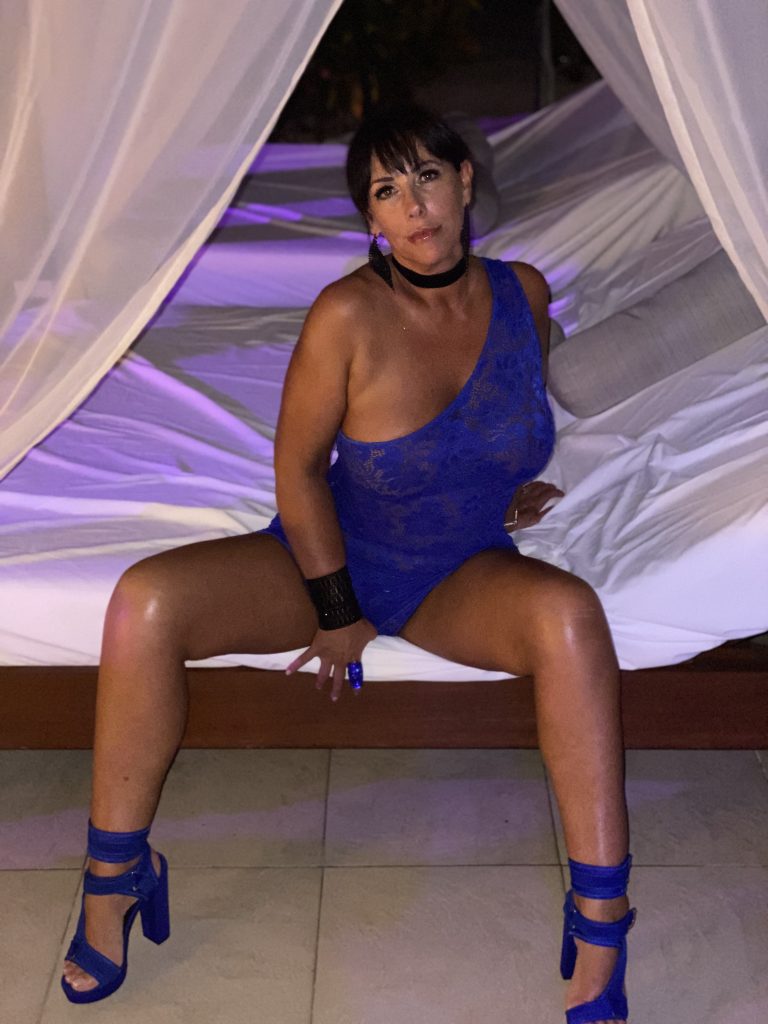 Growing up in Brazil has given me a unique perspective on sexuality, nudity, and open-mindedness that serves me well as swinger and as an adult travel promoter. In Brazil, a boyfriend introduced me to a bi girlfriend, and I found what I didn't know I was looking for in that initial experience. I found that I really loved being with a woman as well as a being with man, and having both in bed with me was mind-blowing! Ever since that defining experience, I have been embracing and enjoying my sexuality, and my sex live has never been better than it is today!
Twenty years ago I moved to the USA, and found love with my now husband.  After a couple of years of a very happy marriage, we were watching porn, and I shared my desire to have us invite another woman into our bed.  I didn't have anyone specific in mind, so we decided to embark on an adventure to find sex partners for us that continues today!   We have found that dating couples and finding single girls to play with has deepened our love for each other and we have amazing sex after all these years.
The lifestyle has been so good to me and my marriage, and I love to help others, so I really feel I have found my path. As I reflect back on my sex experiences, I see how much I have learned about sex, but about people, their desires, and also where to go to have an amazing vacation. When we started to spread our wings in the swinger community, we began going on takeovers at resorts like Desire and the lifestyle cruises. Those experiences opened the door for me to work on trip promotions with one of the world's largest swinger sites, and after seven years of working with them, I started Seduction Travel.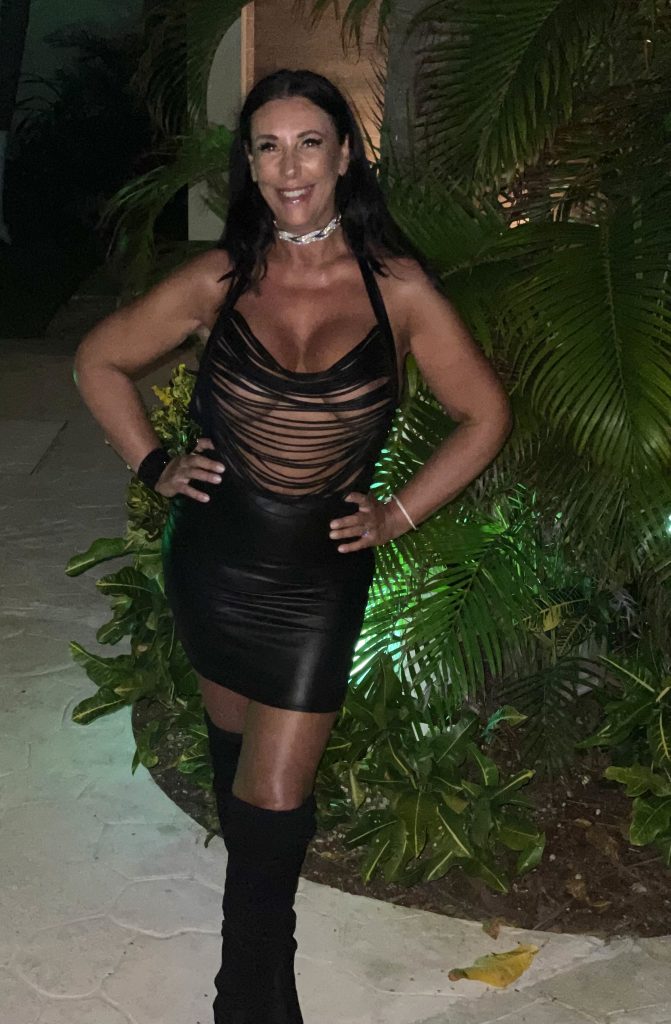 Since I have been so very fortunate, I have traveled all over the world experiencing what the lifestyle has to offer.  These experiences have given me valuable information about where to go, and who puts on the best trips.  Not all cruises or resorts are the same.  All of them have different vibes and attract different types of swingers.  One of the benefits Seduction Travel offers our clients is my ability to share my experiences to help people pick the best vacation for them.While the sex in the lifestyle is what draws people to the experience, the friendships that we make are the reason we keep coming back to the parties and the trips.  We have met some of the best people in the lifestyle.   In the vanilla world, people seem unfriendly and distant, whereas in the lifestyle we find most people to be open, generous, and great company, even if we don't hook up.   Our best friends are all in the lifestyle, and we have had some amazing experiences over the years.

One of my memories that I cherish and keep in my "Spank Bank" happened on my birthday a few years back, but I remember it like yesterday. Of course my girlfriends know I love licking pussy, so six of them led me to the bedroom and I became the focus of all of their attention. All of the beautiful, soft, feminine bodies touching, rubbing and licking me was so passionate and sexually overwhelming in a great way! The girls had me so turned on that i felt like I was orgasming the entire time! I admit I love being the center of attention! I love licking pussy, and I get off when I make a girl cum.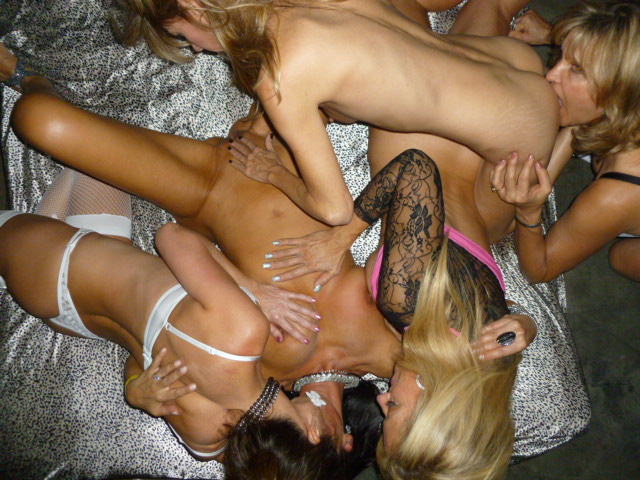 I love men as well, and having two men tending to my body fills me with confidence and pleasure.  After my first double penetration session, I truly felt like a goddess the way they tended to my every sexual desire!   They left me wet, sweaty and quivering, and very happy!  As I gain more experience, I have found that I can cum by deep throating a cock or sucking a juice pussy.
To make any relationship work, communication is the key, along with honesty. These two keys for success require lots of effort from any couple wether they are in the lifestyle or not. Life and relationships I find are more rewarding when couples put the effort in to respecting others, and being candid and authentic with others.
When people book lifestyle travel from me, I love answering their questions and sharing my experiences.  I want them to have an amazing experience, like we have had in the sixteen years we have been lifestyle.  I love sharing so I can pay it forward!