I didn't know I was Bi until…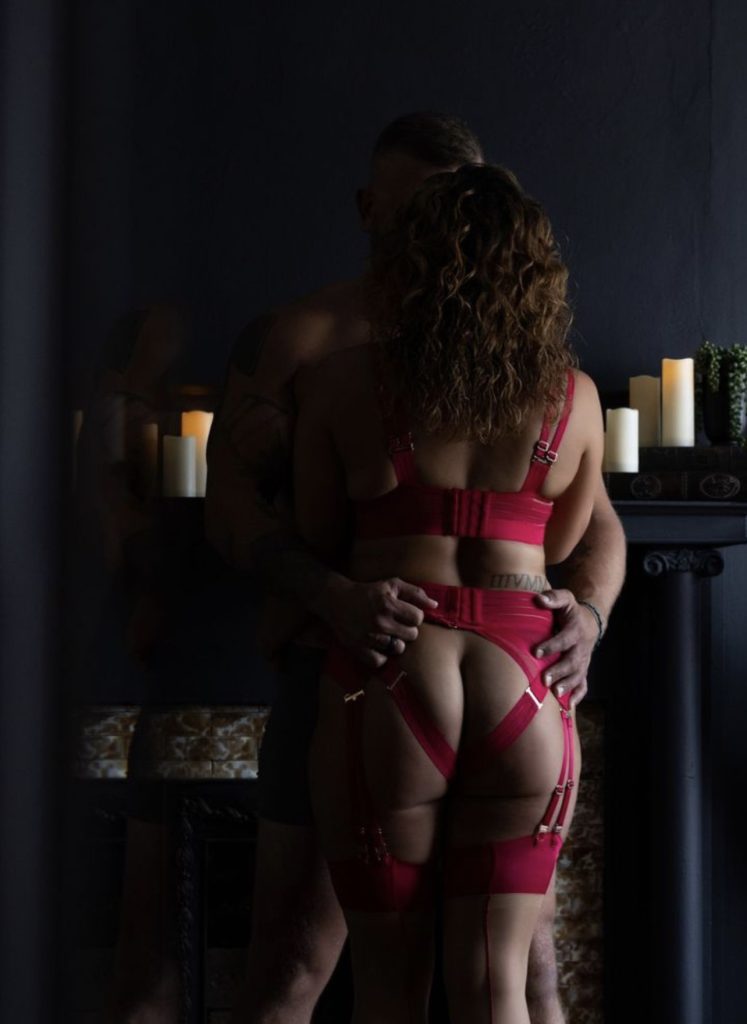 The Sexy Mrs. "SouthernPuddles": We are a long-time married couple. Married 14 and together over 16 years. We met directly after high school and have been together ever since. We got into the Lifestyle not because something was off, or something was missing. We got into it just me meet new cool people. We go to a point in our lives where we noticed that we were different form out friends. We noticed that we were happy and a lot of them were not. We noticed that we didn't constantly or have the drama that they did. The Mr. started doing some investigation and pitched me the idea of the Lifestyle. I was a little surprised because I imagined swingers the way they were portrayed in the movies, and I didn't feel like we would fit in with those people.
After listening to a few podcasts, I opened up to the idea. I told him that I though it was a good idea, but we absolutely were not fucking anyone. I didn't even know what to put on our profiles because I really wasn't sure what we were looking for. We matched with a few couples and hit it off great with one couple in particular. We went on several dates with them and realized the Lifestyle people were in fact just the people we fit in with. I told the Mr. that we were definitely fucking these people. We set up the play date and it went off with only a couple hitched. The second and third play dates were even better. We were having so much fun learning what we were comfortable with. We started branching out and going to several Lifestyle parties. At one party I mentioned to the Mr. that I thought this one girl was very attractive. Her skin was amazing, and she was wearing this tiny white shimmery dress that hugged her body in all the right places. This was a little out of character for me because I had never considered myself even bi curious. Girls had not even popped up on my radar. So, when I mentioned that I found that one girl very attractive the Mr. being the deviant that he is locked it away in his memory bank.
I started dancing with her and something just felt different. I had the butterflies in my stomach and the excitement like I've only ever had from men. I wasn't sure what was going on, but I loved every bit of it.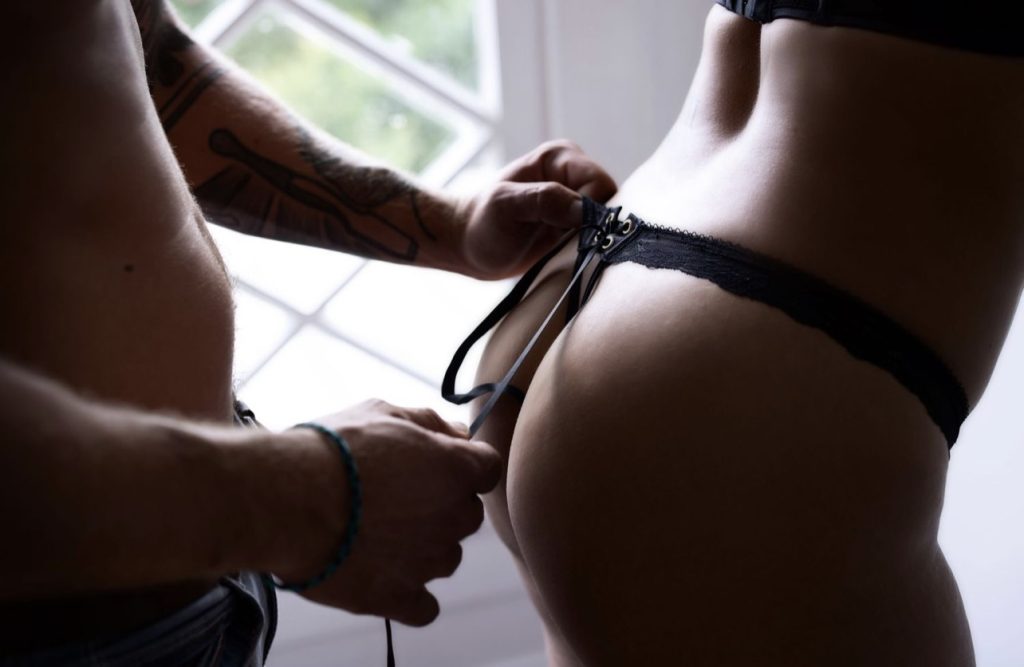 He never asked me anything about it or what I meant when I said she was attractive. I had actually forgotten all about it. Several months later we were at another party. This was a New Years Eve party. We got there late, and it was packed to the roof! Everyone was dancing and having an amazing time. We were both mingling and talking to other people and having a great time. It was about 15 minutes before midnight and the Mr. came and grabbed my hand and lead me to the other side of the room. There was that beautiful girl that I had been so excited about. She had a very handsome husband as well which was icing on the cake! I started dancing with her and something just felt different. I had the butterflies in my stomach and the excitement like I've only ever had from men. I wasn't sure what was going on, but I loved every bit of it. It was such an exhilarating feeling to feel her skin against mine and her hands rubbing on my body. I know right then and there that I had to have her. There were not questions whatsoever. She was driving me wild. A few minutes later at Midnight we both kissed out husbands then she turned and asked me if she could kiss me. I instantly started making out with her and I thought my head was going to explode I was so turned on! After a while she whispered something to her husband then turned and asked us if we wanted to go to their room. I could not get the word "Yes" out of my mouth fast enough! When we got to their room the Mr. mentioned to them that I had never been with a woman, and they were both shocked since they almost had to pry us apart to get up to the room. We had our quick talk about boundaries to ensure that everyone was on the same page.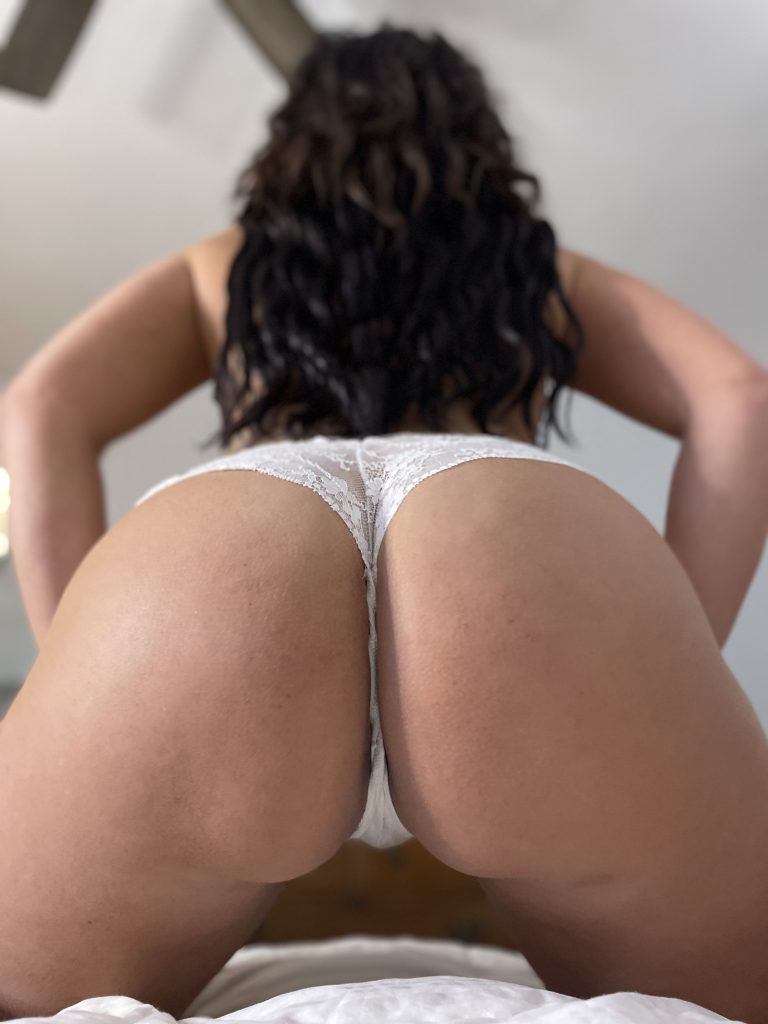 The room was set up great with lights and music that totally set the mood. This couple had thought of it all! Her and I started kissing next to the bed. Our hands were all over and I was dripping wet. She stripped me out of my dress and started kissing my lips, neck and breasts. She laid me on the bed and slowly kissed down my belly. I thought I was going to lift off the bed as I finally felt her tongue kissing my pussy. After several minutes of absolute extasy I had to put my lips on her. I wanted to taste her so bad I couldn't take it. I stood her up and slid her tiny little dress to the floor. Her skin was perfect and silky smooth. She had the softest lips and as I kissed them, I could taste myself and that was even hotter. I laid her back on the bed and kissed her neck and down to her breasts. She was breathing heavily so I hoped that I was doing a good job. As I kissed down her belly, I thought to myself "I will never forget this moment". Their sexy playlist was playing Purple Rain by Prince right then and both of us girls were squirters so it couldn't have been more fitting. As I kissed and licked her pussy I was in absolute heaven. I could feel her body wiggling and squirming as she pushed against my face! I loved the way she tasted and how she was moaning. It really is had to put the sexiness of that moment into words. After about 5 minutes of this we invited the boys into the bed to play. We are both full swap couples, so the Mr. started fucking her as her hubby fucked me! It was such a great time. We kissed as we were getting fucked and this drove the boys wild. By the end of the night both of us girls had drenched the bed and the boys had both finished and we just laid there kissing gently. I felt like I could kiss her forever. I knew that right then and there to the sound of Purple Rain that I was never going to be the same again. Almost a year later and this memory still makes me squirm in my seat. I can't tell the story without getting wet every single time! And to think…. I thought I was straight.