These Lifestyle People, Are Our People…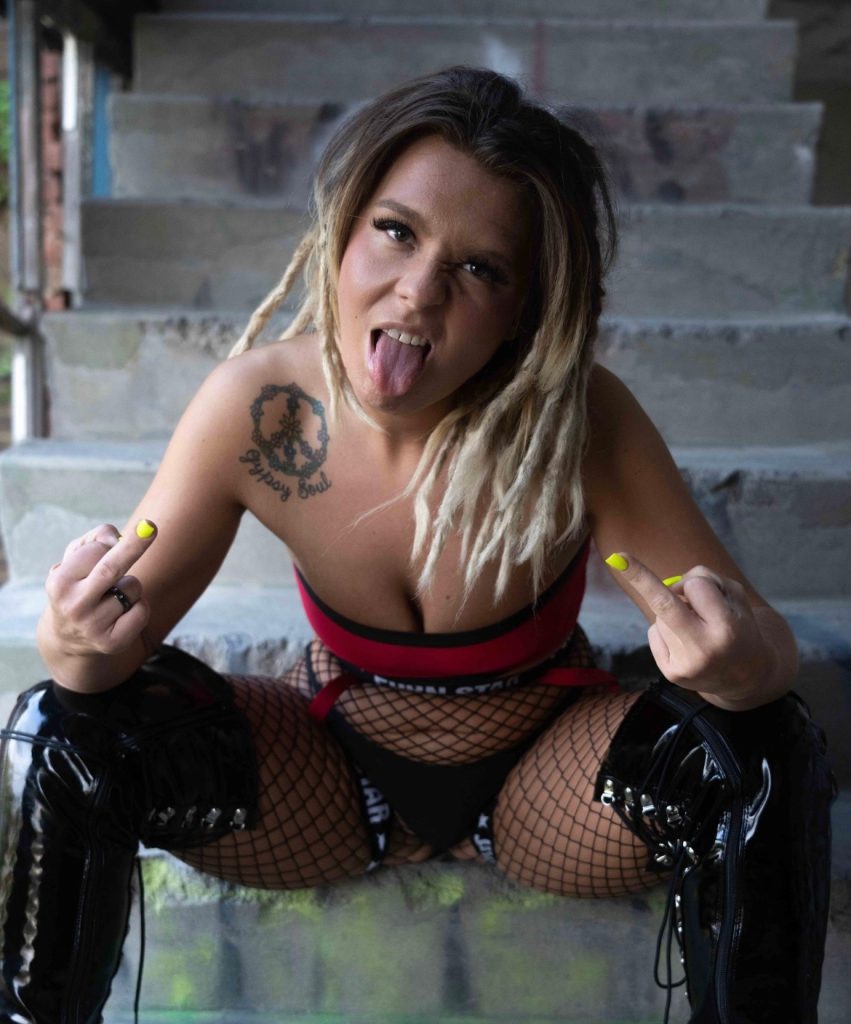 "These are our people, I'm the happiest I've ever been in my entire life right now" I remember saying that sentence after our first full swap on the way home from the couple's house. It was January 2021, Covid was still at its height, mask mandates has not been lifted yet and in Ohio we even had a curfew to abide by. My partner, and boyfriend at the time(now fiancé) and I had spent years searching for the right situation for us. At first we thought we wanted 3 somes, then we thought about opening up our relationship but with no clear boundaries or education we didn't know where to start. Then we talked about polyamory as it was just starting to be talked about on social media at the time. As time went on we grew tired of the dead end online dating cycle. We decided the next step was to go to a Swingers club and see what the lifestyle was all about.
The weeks leading up to going to our local Swingers club we spent hours talking about boundaries, goals and even came up with a safe word. We had no idea what to expect so we went in with no expectations.
Our first night there it was a freezing cold day in January. In Brad and Kiley fashion we showed up at the club at 5:00 on the dot and we were the first couple there. We received a tour of the club, asked questions and then for 2 hours we sat in the corner looking around nervously. Finally the bartender(bless her soul) came up to us and said "Hey if you want to meet people you actually have to go and talk to them" so we decided to walk up to a few groups and chat. One thing led to another, and of course one drink turned into 3,turned into 5. At the end of the night I somehow ended up in an 8 woman orgy with 100 people watching me while Brad stood there tugging on his mildly erect penis(we didn't know performance anxiety was a thing). After that we then went to a theouple(yes theouple) that we Met's house and that's where we had our first full swap. Which we said we weren't going to do. We planned on only watching or soft swapping but in the heat of the moment decided to full swap. I remember the feeling when my partner first slid himself into another woman. He looked at me with his piercing blue eyes, nodded his head, and smiled. Something inside me felt right and it just felt normal. It felt like I was finally free to be myself. I remember driving home from their house and Brad said "What did you think?" I was extremely giddy and I said "These are my people! This is my life! I have finally found myself".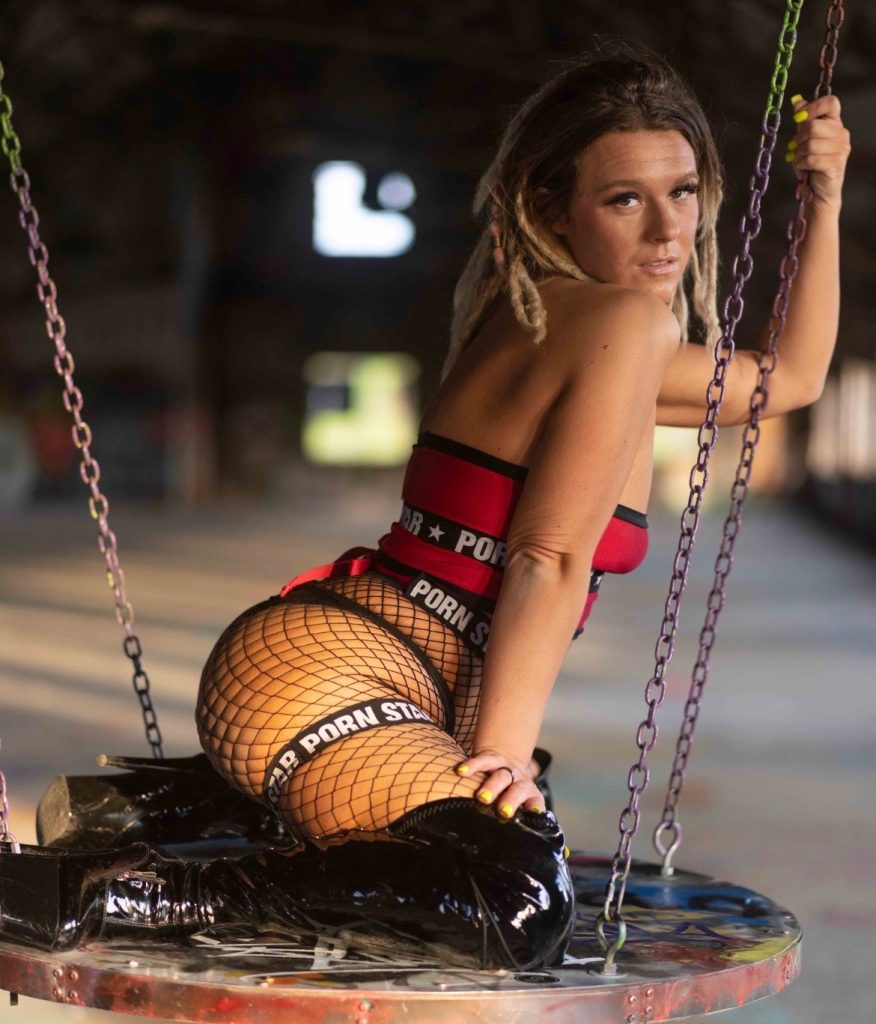 I was so incredibly excited that the very next day I decided to post a TikTok about my bliss. It immediately got thousands of views and gained a ton of traction. I knew that people were growing curious about the lifestyle and were asking questions. People were interested in what I had to say and what I had to share. Within a few months I had a video go viral. In 1 day the video got over 2 million views, most of which were "Karen's" telling me I was going to hell for being a swinger or obnoxious men telling me "now wonder if your bf wants other women you're so fat and ugly who would want you?" Most people would let that break them down but it actually gave me strength to do what I know I needed to do and that was to change my life, change my habits and finally lose weight. Over the course of this year I have since lost 130 lbs, I went from bartender to stripper/model. I decided to start living out my dreams and live to my highest potential. The lifestyle gave me the confidence and support to succeed in my journey. I have met my best friends through swinging and have even been a huge part in creating one of the largest growing communities of online Swingers called The Swinger Society. I think now more than ever our community is needed not just to educate but to show people that swingers aren't just some weirdos masterbating in the corner. We are moms, we are teachers, we are nurses, we are doctors, we are coaches, we are members of communities who really just like a bit of kinky sex.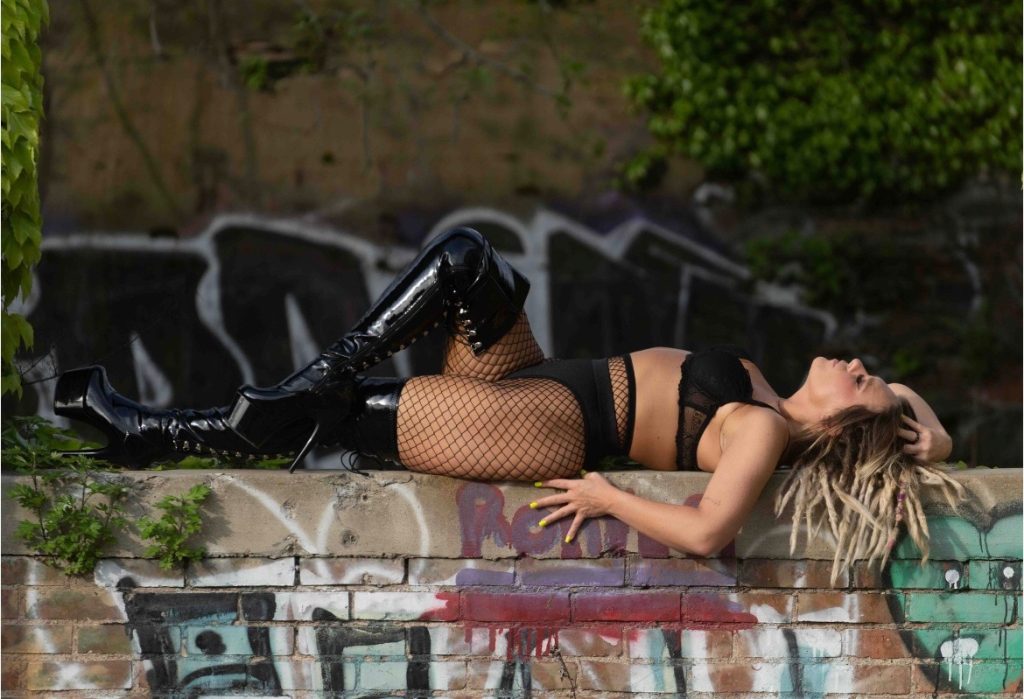 In my almost 2 year journey in the lifestyle have I had my share of ups and downs? Absolutely but I feel as though Brad and I have such a strong foundation which is based on trust and communication that we will always succeed in this lifestyle. Brad is my partner in life, he's my best friend, he might even be my soulmate if you believe in that sort of thing. The bliss we have found through this lifestyle has been so beautiful. Which is why I am not only someone who puts my name and face out there to help those with questions about the lifestyle but my goal is to be an advocate for the lifestyle and start working with more advocacy groups. Most people don't realize there are so many resources out there for swingers who are facing legal trouble or even if they want to just learn more about the lifestyle and have questions. Groups like the National Coalition for Sexual Freedom and The committee on consensual non monogamy are both great resources for our community that we don't talk about enough. People don't realize there are ways to stay protected and discreetly get std tested. As a millenial in my 30's I take my sexual health and sexual freedoms very seriously. All I've ever wanted in my life was to make a difference in the world. To me Swinging and the swinging community is my world. My goal is to help people live their absolute best life just like I'm living mine. I want people to be able to say proudly "I'm a non monogamous swinger". I want people not to be afraid of losing custody of children or losing their job if they are found out to be Swingers. The days of swingers hiding in the shadows of underground sex clubs are done, I want to bring lifestyle events to the masses as well as educate the masses about the swinger lifestyle. I also want to find a way to create more of a progressive community within the lifestyle. For a community that's so sex positive why aren't we more inclusive of all genders and sexual orientations?
We are the new age of Swinging. The 21-40 year olds make up a large portion of the lifestyle community and can bring a new attitude to the community. I want to be at the forefront of creating change and being an advocate for those who don't have a voice because they can't have a voice. If someone calls my manager and tells him I'm a swinger he's gonna laugh and say "We know she never shuts up about it, the couples like her though". And that'll be that. I am blessed enough to be able to share my life and sexual freedoms with all of you and I hope to someday live in a world where we can all just be ourselves and live our best upside down pineapple life. The sky's the limit for this community.