Episode I: Little "FireFly" And Her Sexual Signals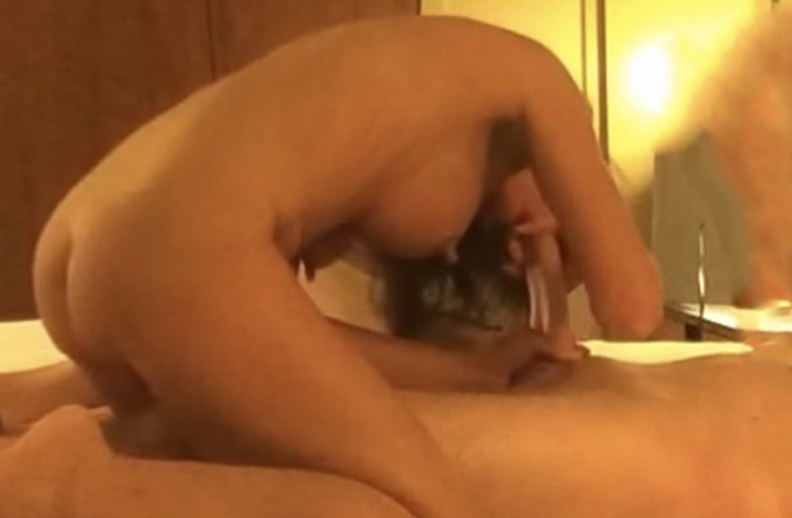 Sequence glittering in the dark night, my halter-top gave just enough hint of my breast to allure people who passed by. Tight jeans with, tall stilettos, locks of long brown hair wisping the nape of my neck and a hint of soft perfume…I took my first flight as firefly. The Hotel weekend "Swing Fest" was the first event I had ever been to. Not sure of what to expect, my heart was racing, and the foyer was buzzing with people. Just as a summer day art's festival would tempt you with trinkets to purchase…. sex toys, product and oils were there for you to experiment with. Flavored Jell-O, rooms with oil mats and Sybians were ready for use. I immediately gravitated to the Sybian with a large dildo and electric shocks attached. I quickly removed my clothing – surprising myself with how easily I embraced the moment fully naked and exhibiting myself to others watching. I straddled quickly, hooked myself up and began the evening with a sample of pleasure. Now wet and wanting more…the next room lured us in with intrigue and a sexual appetite. The large room was dark and filled with sex furniture and tables in the center. With chairs lining the border of the room, a willing participant would sit waiting and wanting. A place of sexual contemplation, a voyeur would sit transfixed in the moment, filling his/her soul with sexual pleasure. "C" took my hand and lead me to a lounge chair in the center. It was there that we undressed each other…taking our time, while we lost track of where we were, or that there were 30-50 people in the large room. He brought me closer, teasing me softly with touch. I was aching…I was his to mold and position. Couples began to move in closer. While "C "took me deeply…I reached out my hand, making eye contact with a woman in front me. Aching for more I spoke softly with gasping breaths, "kiss me". Her lips were silky and full. I felt has though they were speaking to me. As her taste lingered on my tongue, she took my hand and together we felt the raw seduction of something that was happening naturally. An experience that was not forced or coerced, I had found a place of sexual liberation. To be an exhibitionist helped me release my inhibitions and freed my soul. But to partake with a stranger who connected and melted with me was extraordinary. As a woman who has always felt intense emotion, I was engulfed with the need to seek this out. Curiosity of how a woman's touch had affected me, left me with lifelong questions. Was this simply an erotic act that gave me a thill or was I uncovering something hidden inside of me? I know that I have always craved physical and deep penetration by a male, but I was now drawn into the world of another woman's desires. Until this moment I had always tried to showcase myself for men, to play the part of seducing and then giving. My journey was now opening my mind to so many different passions. Was I bi-sexual, bi-curious, or just letting my spirit be free to all?
For now…. I knew that the "fireflies" were continuing to dance around me. I would continue to explore this beautiful open field.
We both headed back to our room and after a warm shower I slipped into a new black negligee. It was my hopes to romanticize the rest of the night for "C". I could hear music in the background as I opened the bathroom door. "C" then handed me a glass of honey whiskey and I took my last sip before he kissed my neck and whispered softly into my ear, "Happy Birthday".
My eyes locked on him as he sat in a corner chair, and I could see he was mesmerized by my actions that were driven as much by and for me as they were for him.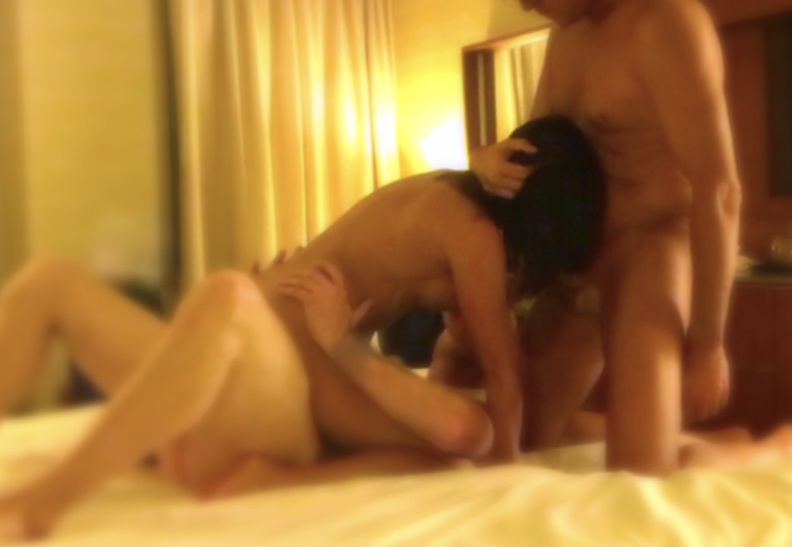 Inside the room stood a man that "C" had arranged for us to play with as a threesome. With nerves beginning to unravel, we conversed about each other's fantasies until our need to touch finally broke from its leash and our hunger took over. Undressed and discovering each other, I locked eyes with him. Excited to feel the heat of another body next to me, I took control. Caressing him with my hands, taking him in my mouth. I could feel his body proceed to a rhythm of need, his hips grinding in unison with mine. "C" made this moment special as he gazed into my eyes and let me feel. My eyes locked on him as he sat in a corner chair, and I could see he was mesmerized by my actions that were driven as much by and for me as they were for him. I lost the sense of time as minutes passed with continuous movement. Now on my knees "C" entered me from behind while my birthday-present playmate grabbed my mouth and used me. I was being handled by two men. With the loss of physical control, I had gained a stronger craving of all my senses. "C" helped the positions melt into each other as both men moved closer to me and started frotting – a physical act that made me ache with desire for both. With ease I was able to place both cocks inside me for my first DVP. I craved more and felt as though I couldn't get enough, and yet I had still and intensely felt the moment overwhelm me. The remainder of the evening was a blur – a combination of heat, exhilaration, exhaustion and raw sex. And yet, when my birthday playmate finally rose and left us, "C" made love to me as if to reclaim me, and the love I had for him was strengthened. Any fear I had of another man sexually interfering with my love melted away.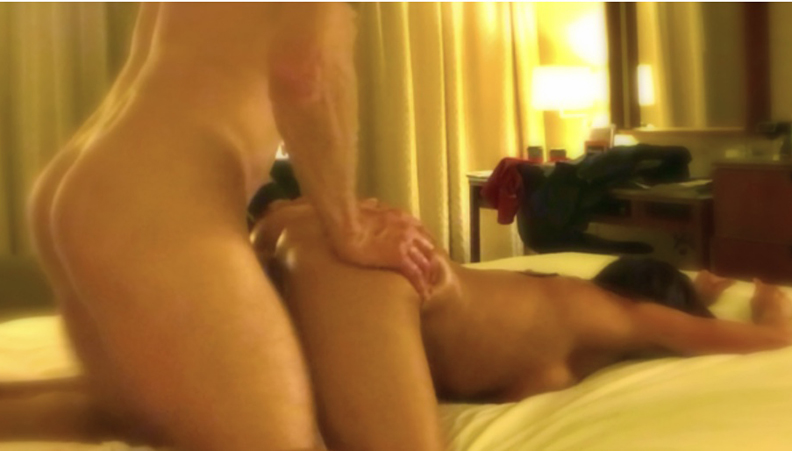 With one man I had the freedom to let go; I felt connected and kept him close to my soul. With the other, I was exploring new positions and giving to a man his own desires. I was learning to live in the moment of sexual satisfaction. As the female in the MFM I was worried about how both men would react with each other about new experiences. I was worried if one would feel the need to dominate over the other. I was worried about how much "give and take" I should do with both. I know that "C" and I had discussed beforehand different scenarios or what our fantasies might entail, but in the heat of the moment I can say that I lost all control of any of the things we had strong ideas about. I do feel that when certain connections are made with people a better experience is achieved. With special chemistry comes more intimate play. This can be natural and raw. While "C" may look for more visual and physical satisfaction, I am aroused by the unspoken word of one's mind. I have an overwhelming urge to seduce, allure and bring someone closer. Foreplay, touch and withholding of things that I can't have become the most erotic and tantalizing thing for me. This need becomes stronger with each new experience, group or playmate that I have since had the chance to uncover. I lust for so much more…. I continue to crave the pinnacle point of gratification. Something that is forever evolving and that cannot be obtained, yet a journey I never tire of taking.
And so, I look for that next "firefly" that might be another in the line of special ones to help fulfil my addiction.