I Feel Everything…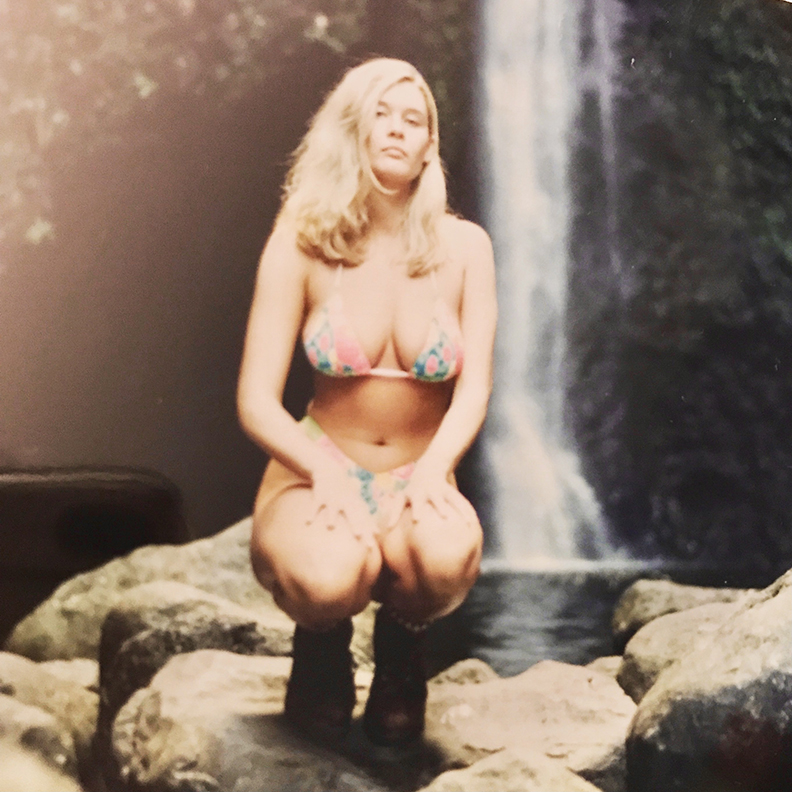 I have always been a very sexual person. When I was three years my bff and I would "play" with each other, exploring each other's bodies with our "toys" which were cars that we would roll over our pussies. I loved it! We would sneak to her room and do this for hours. At 5 years old I had my first MFM with two boys who my mom was watching lol. I remember sneaking away to the bathroom and exploring our bodies and again I loved it. But my strict Catholic upbringing halted things for years and I pushed it all down trying to be that good girl that I wanted to be, all to please my parents but mostly my father who I was extremely close with. My father passed away when I was 14 and I still stayed the course until those hormones took over (I was a late bloomer and did not get my curves till much later…. 19).
I was 16 when I met my husband, and he was my first and what a lucky girl! He was my sexual match, crazy/sexual and creative all in one- He knew where my clit was!! lol and I had the first orgasms of my life with him. Car sex, outdoor sex was some of our first sexual adventures at that young age. We mostly had so many adventures simply because we wanted to fuck so bad all the time and we had nowhere to go! We would sneak around to find anywhere where we could go to itch that itch and it was often! His mom was chill and we would do this at her house and typically his dad was gone at his dads house so those were options but typically it was that car sex that we did which was the perfect position for me to have the best most intense orgasms!!!! mmmmmm. We also climbed on top of the train bridge and fucked with my head over the edge, hair flowing in the wind and the adrenaline rush from knowing a train could come anytime. This is the beginning of our relationship and set the foundation. Thus, the LS has suited us because it encompasses all these first qualities of our relationship- adventure, adrenaline, creativity and most of all FUN!!!
He has been my photographer since we met. We have been lucky enough to live in very beautiful places because of his Navy Career. We lived in Hawaii for many years and he took some of my best pictures there. We would go on hikes and play on beautiful tropical lush trails with waterfalls all around. Magical! To this day he takes my best pictures, captures my best moments of sexual ecstasy.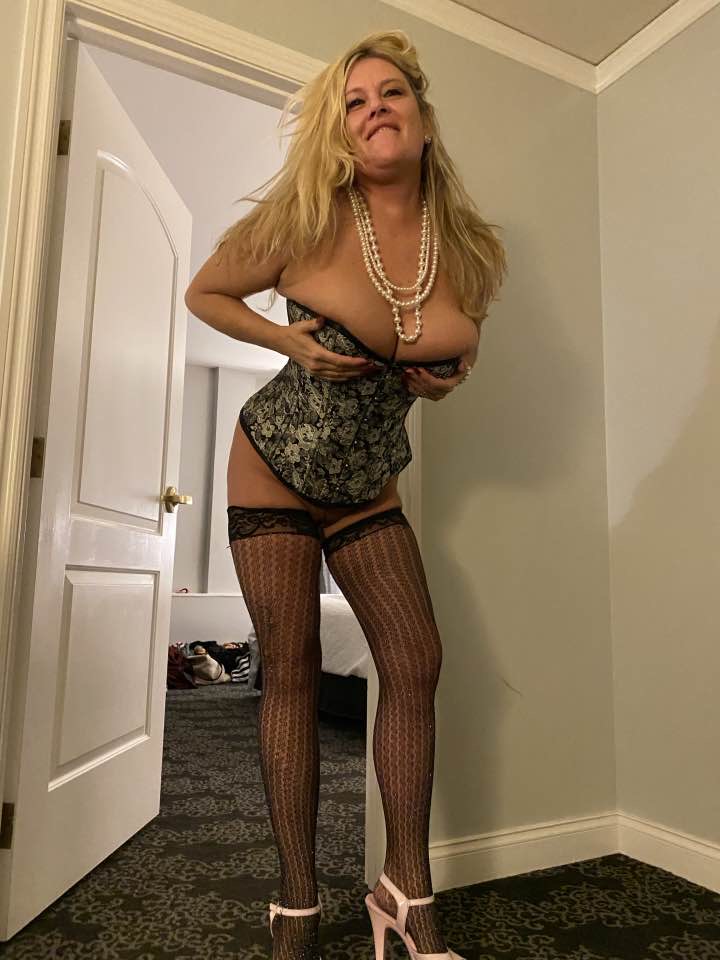 I feel everything! I mean everything! My husband of 30 years used to say I was too sensitive and well… I am but I am also a overly passionate, want to feel every good thing immensely! Kinda vixen. Shouldn't we all?? Life is such a fleeting moment, so many moments that just go too quickly. Way too quickly! To think that my husband and I have been together since high school is mind boggling! He is my rock. He supports me in everything I desire, want and need. What a lucky girl I am! About 15 years ago he said to me "Hey! I have a NYE party we should attend." Mmmmm I thought…. OK! It was a Lifestyle party, a hotel takeover. When we first entered the party it was a regular set up, hotel party complete with fully dressed NYE attire, food and COCKtails. I was intrigued. We walked from room to room and saw varying scenarios… Kissing, fondling, but what got my attention was the girl who was getting DP'd on the main bed!!!! My husband saw the glimmer in my eyes and knew I was VERY interested! That night we did soft swap. We were so turned on to just be in that Hot and sexy environment. Fast forward 15 years and hubby and I are at a hot spring here in Oregon for the weekend. We would go often to get naked, relax and just fuck all weekend long lol. Anyway, he asked me at dinner, "what do you think about swinging??" I stared at him like "wtf!' lol. Thinking all those stupid insecure things that pop in my head at times …. Things like I am not good enough, he will run off with someone else etc. I thought about it, thought back to that steamy night on NYE and after some time told him, yes lets try it. We began with lots of soft swap, going to the local swingers club and watching. We then joined a swingers site to up the ante and start meeting people. We had no clue what road we would go down. But, that is what I LOVE about the lifestyle.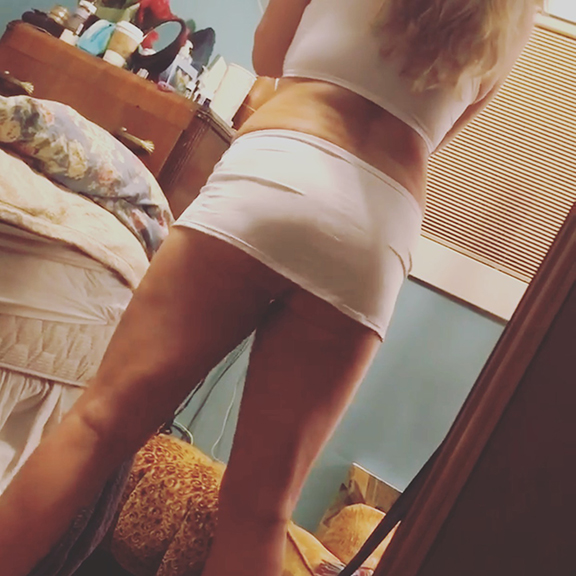 Its an adventure! I guess that's the Viking in us!!!! LOL. So, we opened our first couples profile, posted a few pics and boom! Lots of SM's messaged us. Well, what MILF who has raised 4 kids and is a busy school teacher wouldn't love all that attention and especially from HOT single guys! I was like a kid in a candy store! Thus began our Hotwife lifestyle. My husband, my rock, enjoys seeing me in ecstasy. He enjoys the live porn. He also does all the videography and is damn good! He knows all my good angles, he's an artist to boot! And again enjoys how horny and sexy I feel with all sorts of cocks in my face! Who knows where this journey will take us, but it's a damn fun one and together we will be on this journey-every step of the way. When My hubby released me into the world and said that I could play, well that it was ok and exciting for him…. I went crazy for a bit! Every opportunity to play with a new playmate I took it, of course there were qualifications but let's just say at the beginning I was just so on fire to try lots of different people and scenarios out! One hot thing we did that first summer was hubby turned the minivan into a pleasure palace! haha! air mattress, soft blankets, and boom! Over that first summer I played in parking lots, drove around town and caused the windows to steam up quite a few times. I want that van back! lol. We also frequented the local nude beach every chance we got. Tequila shots and nude bodies is always a good summer day! Through all these initial adventures in our Hotwife adventures we met one single guy who literally blew my mind. He is still with us and he is the perfect playmate for us. Seriously the perfect SM that every hotwife couple seeks! Hubby spoke to me last night for hours about the LS and how he just wants me to feel sexy and happy. I am the luckiest girl! I just want him happy too and I will continue to put on the sexiest live porn for him as long as he requests it!!! Happy Swinging!
If you would like to reach out to us our profile name is "Vikingsoul13" on Kasidie.com or by clicking on the banner below.