Mrs. WowKitty Lifestyle with Mr. WowKat…

My husband, Mr. Wowkat, and I embarked on our LS journey about 2 years ago. It all started with the idea of making a Single male fantasy a reality. We had had pillow talk of this fantasy for years, and one night we stumbled on the Kasidie website and were intrigued. We had heard of "Swingers" before, but really didn't know what that meant. In any event, we made a profile and within a day or two we had several SM candidates!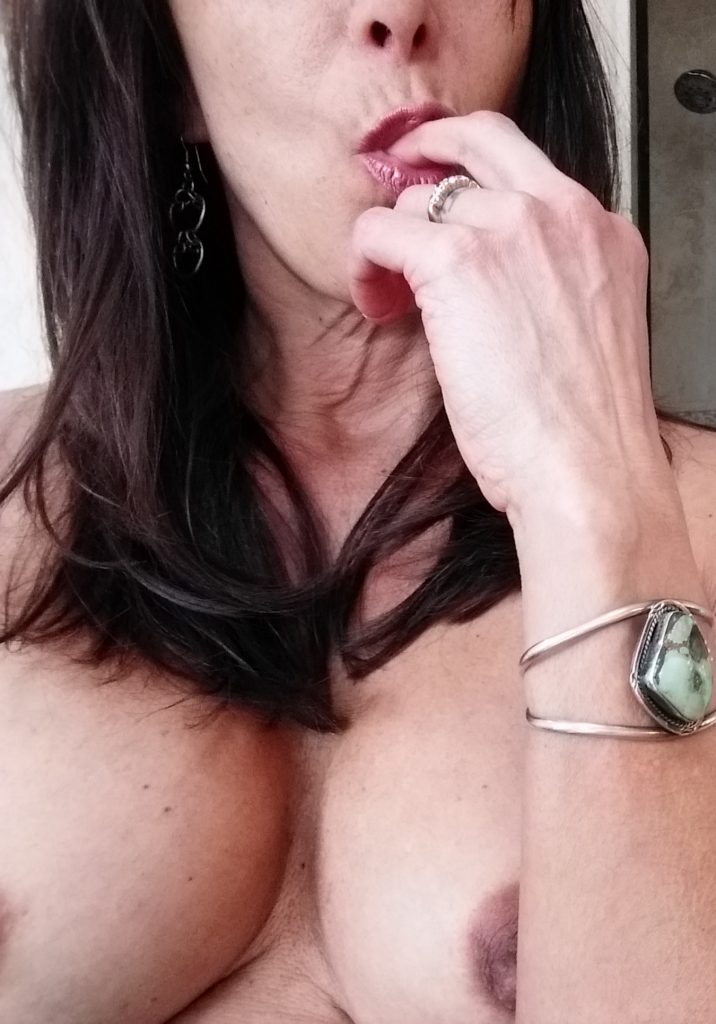 The first was a guy that we connected with who was stationed in Afghanistan. He messaged me on kik, and we engaged in some hot fantasy sexting. The next night, he asked me to video cam. He was handsome and flirtatious, and when he asked me to take my clothes off…and I did! It was so hot! I had never done anything like that before and it was not only exhilarating, but it was also liberating. A few days later, I asked him to Zoom with me and my husband, who was traveling at the time. I had both of them on the "call" and I dressed up in a sexy outfit and did a strip tease for them! It was a huge turn on for me to hear them talking to each other about how hot I was. I could see them stroking their cocks and it made me feel really, really slutty and sexy. I loved it!
Then a few weeks later he asked if he could watch us having sex on kik-cam. We agreed and it was incredibly erotic knowing that we were turning him on as much as the situation was turning us on. It was so hot hearing and seeing each other cum. We knew then that the exhibitionist and voyeur in us was out of the closet!
After these great virtual experiences with our military guy, we knew we wanted to actually touch other people. That is when we went to Colette in New Orleans. After having some liquid courage en-route to the club, we arrived really early, although right at opening time. The place was almost empty, but we didn't care. It was fun just being in such a sexy environment. So we decided to stay and see what would happen as the night unfolded. I had brought along a sexy outfit, so while I changed, my husband went into the Porn video room. I was wearing just the bottoms of a leather thong bikini and stiletto thigh high boots. I felt so sexy walking down the hallway to meet him! Of course, once I got in there, it was only a matter of minutes before Mr. Wowkat and I were so turned on that we started to play with each other. He laid down on the leather couch at the very front of the room, just under the video screen and I sucked his already hard cock. This made me so turned on that I straddled him and rode him knowing that everyone was watching us. I felt like a porn star!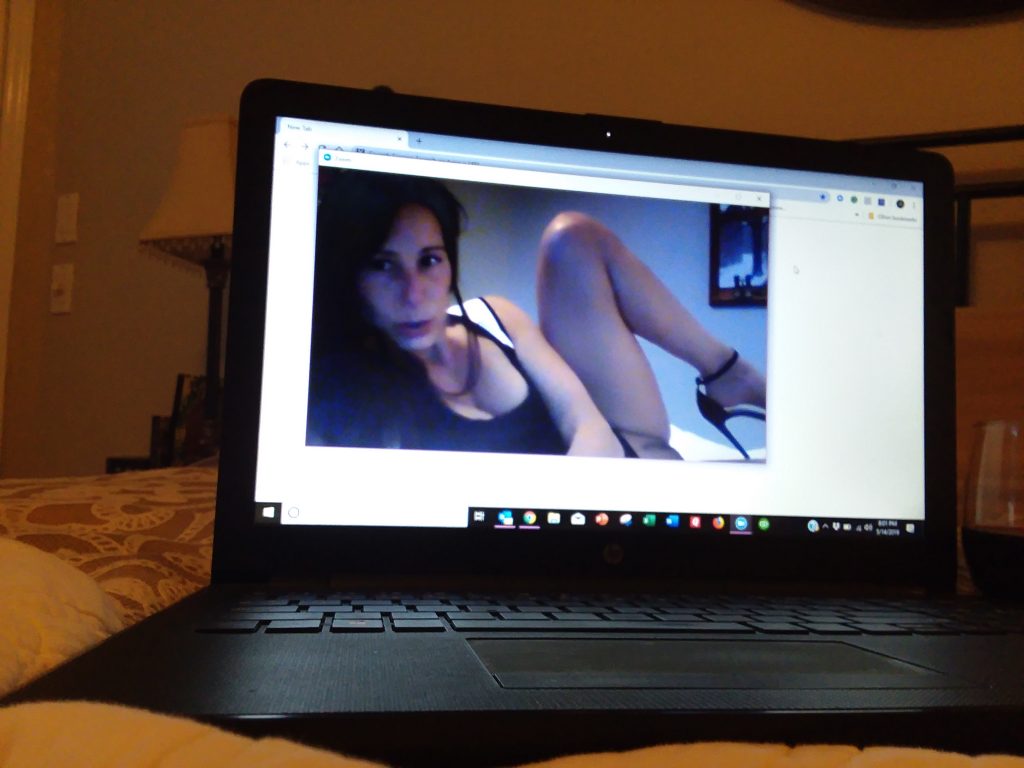 Up to this point we had only been exhibitionists. We still hadn't touched another person. So, after a few minutes, we decided to move into the library. At first, we were the only people there, so I climbed up on my husband's lap and rode him some more. While we were doing this another couple came in and sat on the next couch over. The two couches made an L-shape together. The woman started sucking her partner's cock. It was so hot hearing them. After a few minutes, he started to fuck her doggie style with her head at the end of the couch nearest us and her hands grasping the armrest. At this point, I got into the same position at the end of our couch so that she and I could see each other. She and I were only inches apart, and we were both watching as the other was getting fucked. I reached out an took her hand. We held hands for a few minutes, and then I put her fingers in my mouth. It was so erotic sucking on her fingers while we were both getting pounded.
And then, someone made a noise! We all turned around and there was at least 25 people standing around watching the show. That momentarily broke the spell. So, the four of us gathered up our things and moved to one of the cabana beds down the hall. Once there, she laid on her back and her partner started to fuck her again. Mr. Wowkat was fucking me doggie style with my face just inches from hers. I asked her if I could kiss her. She nodded yes, and that kiss was amazing! Soon she and I were groping and kissing all while the guys were still fucking us.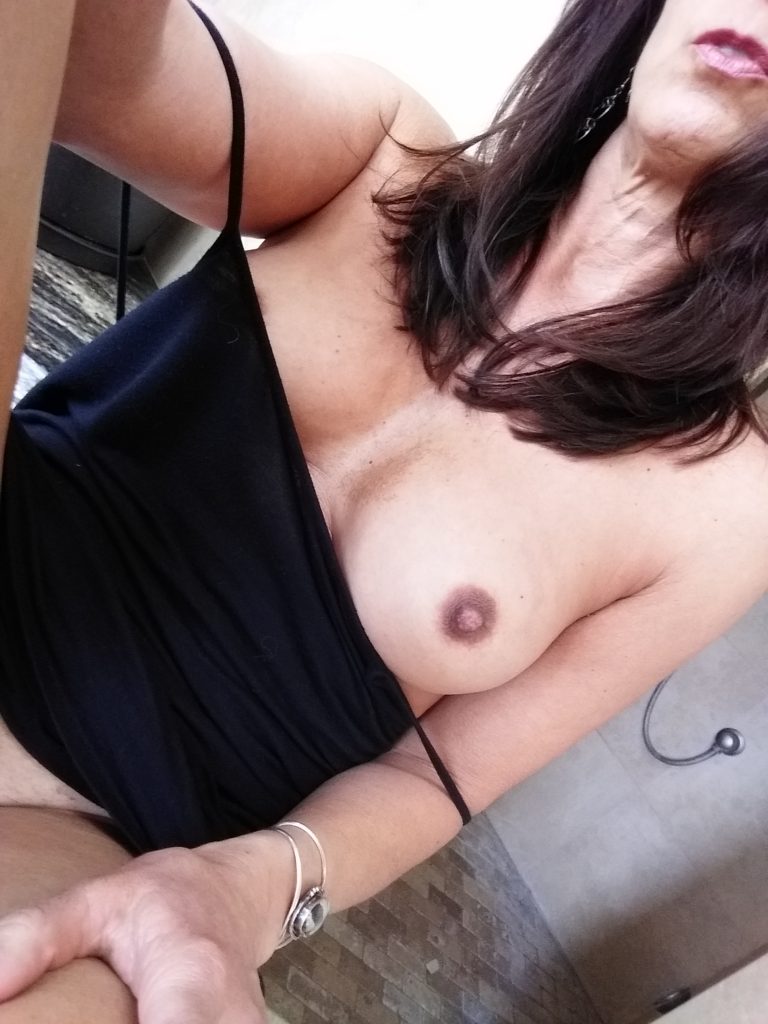 So far, only she and I had touched, but I knew that Mr. Wowkat wanted to experience touching a new partner too. So, as she and I finished kissing, I gently guided her head down towards my husband's cock. She took him in her mouth. As I was maneuvering her towards my husband, her partner pulled me down, laid on top of me and started to kiss me. It was really deep and aggressive and unexpectedly, I really liked it! He kissed his way down my body to my pussy, and when he licked me, it was incredible to feel another man's touch. Meanwhile, my husband had gone down on the woman. I could hear her moaning. It was so incredibly hot listening to Mr. Wowkat make her cum!
After she came, her husband wanted to fuck her, so we switched back to our own partners. At this point, Mr. Wowkat and I were so overwhelmed and excited that we decided that we had had enough for our first time and we went back to our hotel. Needless to say we had crazy hot sex with each other several times that night and again in the morning. When we got up for the day, we went to a really cool coffee shop and sat for hours rehashing all the juicy details from the night before. We knew we were hooked and couldn't wait to go back to Colette again that night!
Tune into the next issue for the sexy story of what happened on night #2!
To be continued…