Hear from Nicole Hotwife
LSM had the chance to sit down and talk with Nicole, once Playboy Model gone Hotwife all the way to Lifestyle Club owner in Las Vegas… Hear everything she has to say on how she got started in the lifestyle, how it has modeled into her current life, and everything it takes to build a loving and secure marriage.
LSM: So Nicole, how was the experience with Playboy for you?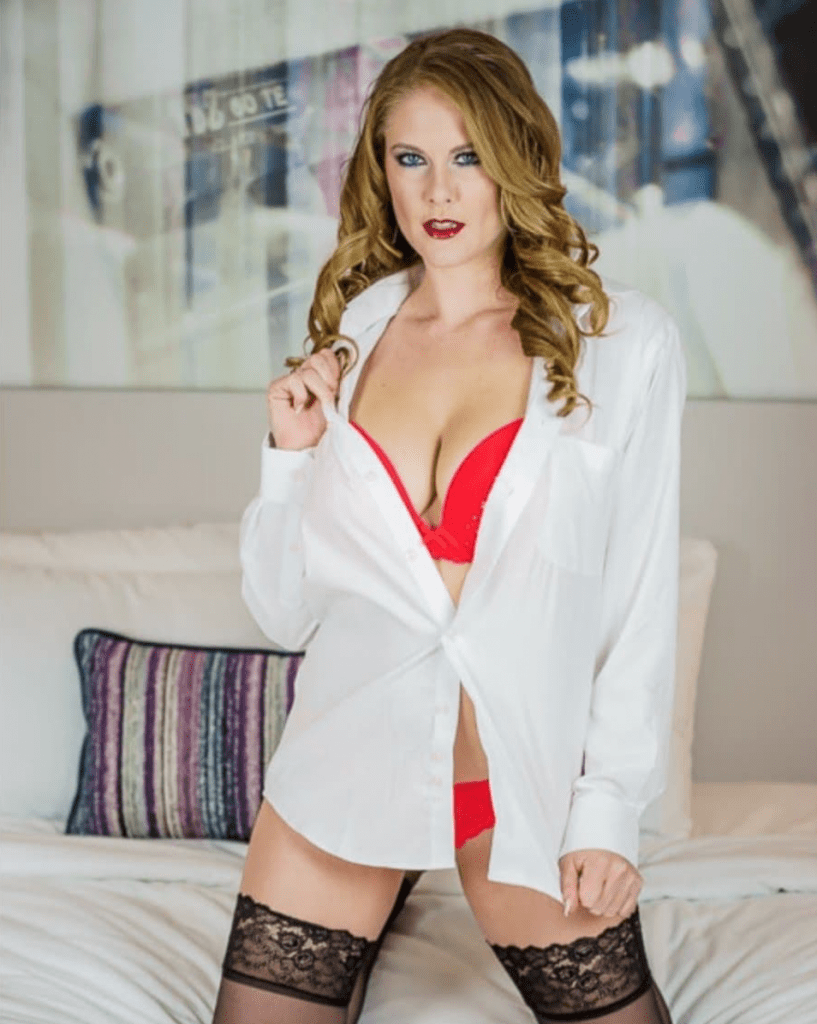 Nicole: My experience in Playboy was eye opening and life changing. Playboy was hosting a casting call in Vegas and I didn't hesitate to apply. After submitting my application a few days later, I was invited to the casting call. I was instantly surrounded with other applicants, photographers, and flashing lights all around capturing every surrounding moment. Then directly through an open door, I could clearly see beautiful naked women walking around oblivious to my eyes gazing at their curves from directly across the room. The other applicants and I couldn't help but but stare in amazement of the self-confidence these girls had to flaunt their gorgeous bodies in front of complete strangers. I wasn't turned on, (ok, maybe a little) but more than that, I was mesmerized. Right then and there I knew I had to become a Playboy Model. I walked right into that casting call, dropped my robe, posed, answered every question and a few minutes later I was Playboy Cover Model! Naturally I accepted with almost an amplified voice and tears being brought to my eyes with excitement!
I worked with Playboy for over 3 years! Worked with photographers and beautiful models from all around the world. I modeled in huge Estates, Mansions, Ranch homes and farms, along with personal photography studios personally built for my own shoots. Every hair stylist to makeup artist, to wardrobe was catered to me and my Style. Playboy allowed me to be myself and embrace who I wanted to be. I wanted to be the Girl Next Door who barely wore clothes and shared with the world that being naked was natural and acceptable. Playboy helped give me that confidence to be where I am today!
LSM: Were you already in the lifestyle when you were featured in Playboy? Or did being in Playboy spark your interest to become a lifestyler?
Nicole: I was introduced into the lifestyle prior to being in Playboy. I dipped my toes into the lifestyle at age 18 and II've never looked back!
LSM: When did you come up with the realization that you wanted to dabble your toes into the Lifestyle? Were you single or married at the time?
Nicole: I was freshly 18 years old and dating an older guy for a few months. Yes, an older guy = More stamina and experience plus he had his shit together. Lol. Not a bad combo!
He was always open and honest from day one about the lifestyle he lived. I didn't really understand what it meant, but he loved sharing his past sexual open experiences with his ex's, friends with benefits and complete strangers. I was always so intrigued and wanting to hear every detail. I wanted to experience this somehow someway and boy did I ever!
LSM: Tell us about your first experience in the lifestyle? Was it spontaneous or do you remember the emotions you felt when setting it up? How did you feel during? And what do you remember about how you felt after, were you hooked?
Nicole: My 1st lifestyle experience blew my mind and my legs open! With all the stories my boyfriend at the time used to share with me I told him hopefully one day I would be able to have an experience like he has had numerous times. So one evening he told me to get dolled up and ready to go out! I rarely go out since I'm only 18 and can't drink, so I definitely was super excited to see how this night was going to turn out.
He drove us to a dark parking lot, green signage on a building and numerous car surrounding ours. I had no clue where I was. I trusted him so I got out of the car, pulled my short dress as low as I could, pulled up on my cleavage that was overflowing out the top and immediately regretted the clear stripper heels I was wearing.
He drove us to a dark parking lot, green signage on a building and numerous car surrounding ours. I had no clue where I was. I trusted him so I got out of the car, pulled my short dress as low as I could, pulled up on my cleavage that was overflowing out the top and immediately regretted the clear stripper heels I was wearing. My hands sweaty grabbed a hold of his hand, my heart was Pounding and my body was barely able to place one foot in front of the other to the front door of this building.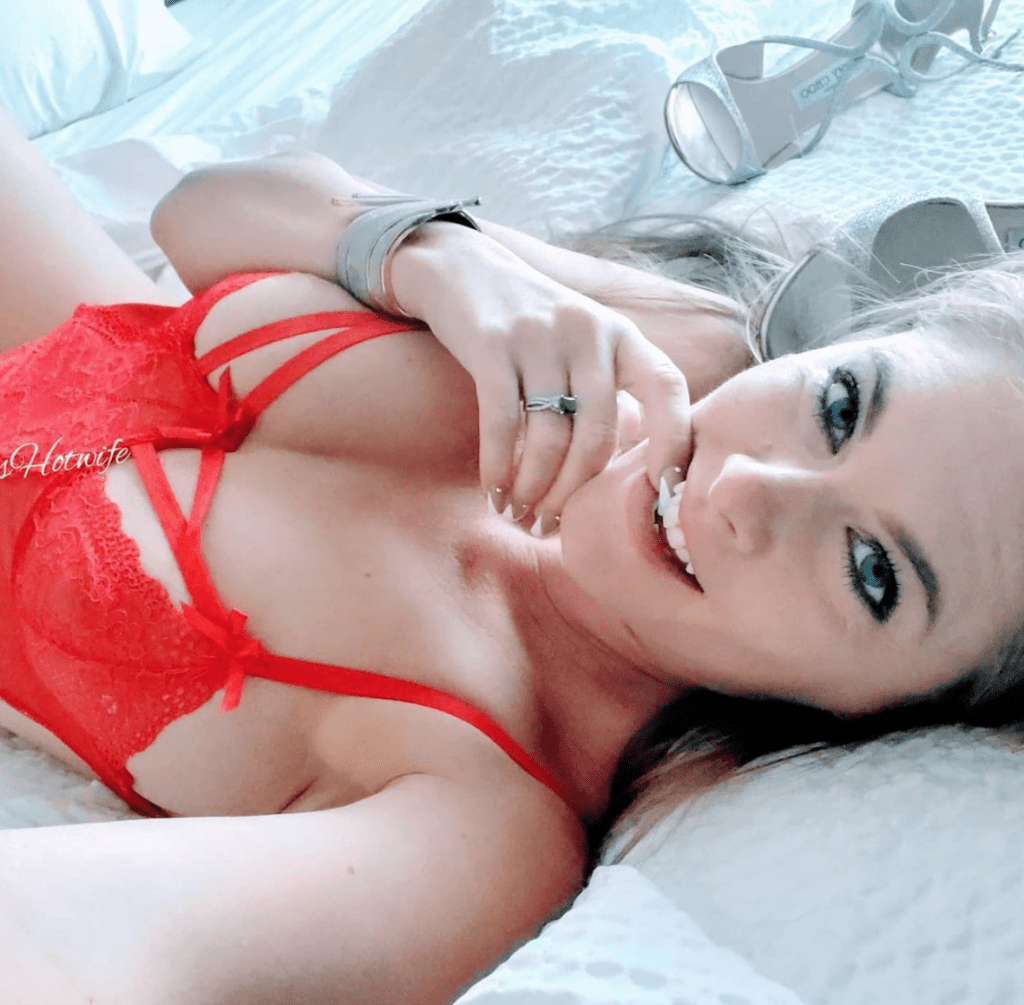 We walk past security out front, through another security and then to a check in area. I'm looking around the front area viewing explicit apparel and hearing people speak about couples or single tour or no tour. Just random words at the time, all the while my body was shivering and legs shaking, but my excitement deep down was keeping me calm on the inside not trying to bolt toward the door.
We get checked in and wristbanded then we walk in. The smell of sex filled the air. My eyes widened trying to adjust to the lower light. My excitement was triggered by silhouettes of people kissing and touching. I glanced to my left while walking down a hallway watching a lady on her knees servicing 5 guys one after another. My body started tingling and my legs finally found stability. I couldn't take my eyes off these naked people enjoying themselves.
Moans and screams filled the air and we walked hand and hand further into the club. People in swings, people pressed against glass, men jerking off everywhere and anywhere. You would think I would be offended, but instead watching everyone please themselves watching others and people pleasing each other only made me weak in the knees and wet between the legs. The scent of cum, sweat and the aroma from freshly used towels surrounded the entire place no matter which room you entered. I saw a girl and a guy. I saw a girl and 4 guys. I saw a girl's legs and a huge guy. I saw swings, and things that looked like they tortured people only to be turned on watching them tied up and bent over.
My mind raced and was overwhelmed with everything I was observing. I loved watching people indulge in their cravings or was it their fantasy? Didn't matter, everyone looked sultry and satisfied. I wanted that feeling.
We ended up in a couples area. People everywhere behind embracing each other in so many sexual ways I couldn't even tell what kind. I didn't want to watch anymore. I wanted to participate. We walked into the area and my boyfriend removed all my clothes. Placed me on the top of the pyramid of mats and displayed me for all to view. I was afraid, I was a little hesitant, but I know I wanted to be shown off. I felt vulnerable, yet beautiful. I loved it so much. I wanted everyone to see me. Wanted someone to come up to me. I wanted what everyone else wanted. I wanted to be WANTED!
Ooooo and was I ever wanted… A couple came over. This beautiful girl kissed my lips while I wrapped my arms around her. My body just melted. I then felt multiple hands on my back. My body tightened up for only a second until my boyfriends face appeared before me reassuring me this was all ok.
Both of us girls embraced every inch of each other's bodies while each of our guy's watched and touched from time to time. It was truly incredible to be ravished in front of so many people. I've never looked back and been in the lifestyle ever since.
LSM: What's one of your more favorable lifestyle experiences? And is there anything in the lifestyle you haven't experienced yet? Any fantasy's you still want to make reality?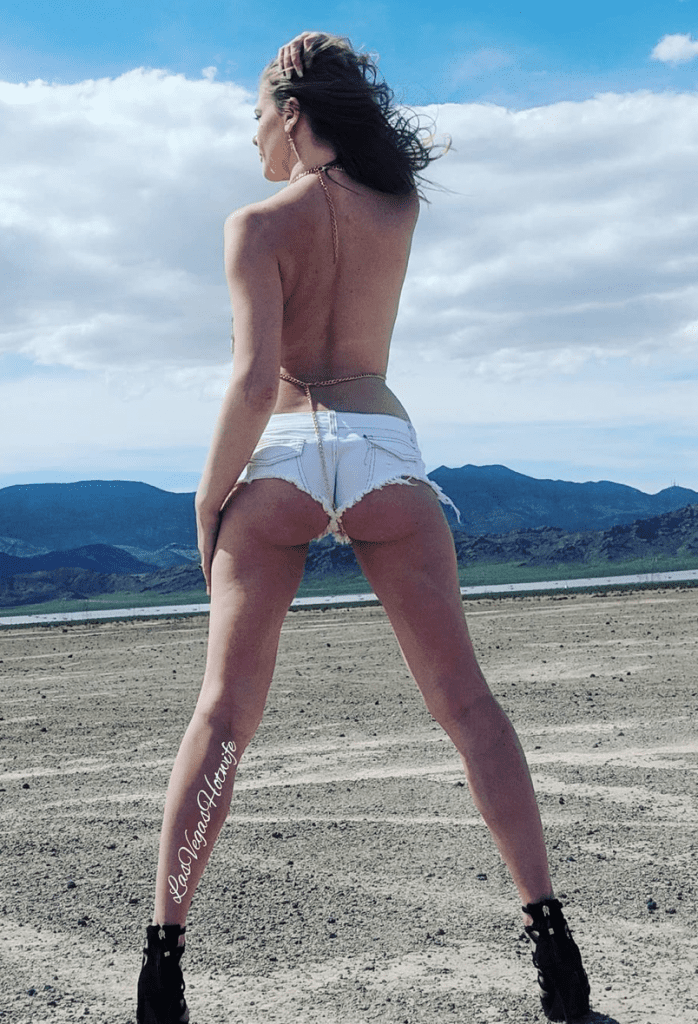 Nicole: My more favorable lifestyle experience is my Ultimate Experience that I live on a daily basis. It was the day that changed my life forever and that is when I became a Hotwife. I am a married woman who enjoys the pleasure of multiple men with the love and encouragement of my husband. It's been extremely life changing, all for the better. I indulge in one man after another (sometimes all at once) and I fulfill my Cravings and desires as often as I choose.
New experiences come and go. I am sure there are plenty more experiences out there that will excite me and peak my curiosity when the time comes. I'm all about "In the Moment." I'd rather have an experience presented right then and there and jump into it if the moment feels right. My philosophy on anything sexual is that "I love to try things once or twice or 7 times to make sure I like it!"
As for making my "Fantasies A Reality," I literally live my Fantasies out to the fullest! The moment it strikes, hubby and I figure out how to make it work. Some may take some time, but I never wonder "What if" I just try it!
LSM: Do you remember when you first decided you were a Hotwife? And your first experience?
Nicole: I remember when I became a Hotwife. It all began when Dave & I reconnected through social media and started dating. We began the most untraditional dating relationship you've ever imagined.
Then during the second week Dave looked at me and said, "I have a certain fetish I love and need in my life. I've been in the Lifestyle my whole life and this is who I am. I love girls who play with other guys while they are with me." I was taken aback in the best way possible! "I'd love to do that!".
We enjoyed ravishing each other all week. Then during the second week Dave looked at me and said, "I have a certain fetish I love and need in my life. I've been in the Lifestyle my whole life and this is who I am. I love girls who play with other guys while they are with me." I was taken aback in the best way possible! "I'd love to do that!". Most women Dave had been with, said they are into it. "They all think it's hot and exciting and then realize it's not who they really are inside". I'm listening and trying to comprehend why people say one thing but mean another, but then again who am I to judge? I play with a customer at my bar because it's convenient, quick, and no attachment. I just leave when we are finished.. In the middle of my thoughts, Dave says "The more guys you sleep with the more I will love you." Without hesitation, my brain made my lips utter the words, "OMG, YES!" I've been waiting to hear words like this. My last boyfriend wasn't lifestyle at all and I needed this. I loved to play and play often with men. Now this man I'm laying in bed with, snuggling with, after amazing sex says he'll love me more if I do what I dream of. I try to not scream YES YES YES this time and I softly say to him, "I am very into that and I would love that in my life." He repeats what he said and says "they all say that" but I lifted my leg off of his and said feel your leg where mine was. His thigh was soaking wet from me over the thoughts of these experiences being a normal everyday part of my life with him.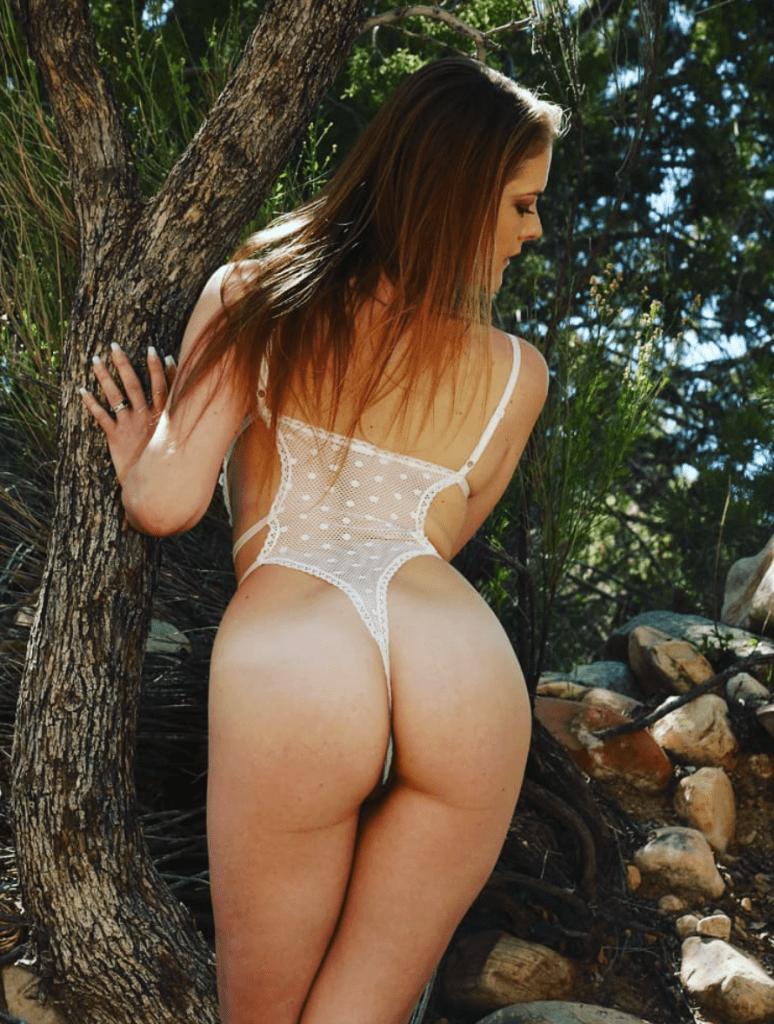 One day later I'm laying on Dave on New Year's Eve. We are just dirty talking on the couch (something that we always do! Oh, the things that have been said) and he suggests that we should invite a guy over for me to play with. I said, Yes! Dave says, "Yeah, Right." He had been down this road before and it didn't work out. "Feel between my legs.". He slid his hand up my thighs, instantly becoming soaking wet, again like the other morning (if I had a tv show, WAP would be the theme song). So we decided right then and there to try it. We invited a complete stranger over and an hour later, he was in my bed. While we were down the hall, Dave remained on the couch in the living room, listening to me getting ravished by this complete stranger. I was enjoying every inch of this man only thinking of what Dave might be doing in the other room, but only for a few moments. Then I was lost in oblivion enjoying who was right in front of me unintentionally gasping for air knowing I was in immense pleasure moaning for this man knowing Dave could hear everything down the hall. My body wrapped around this man tightly, my breaths were shortened, my moans grew louder and I could feel a slight grin on my face knowing Dave was listening to us. That thought ran over and over a few times and it put my body over the edge multiple times while this man devoured my body. When I was finished with the stranger, I just laid there in complete heaven.
The guy started gathering his belongings and then I stood up on my wobbly legs and I walked him out. Down the hallway I caught Dave's glance, my smile grew ear to ear as my eyes locked with his. The guy thanked me and Dave then I closed the door behind him. My hair was tangled, my heart beating so fast it felt like it was going to fly out of my chest, my body tingling, my face flushed and all I wanted was Dave's arms wrapped around me. I looked into Dave's eyes and said how much I loved him for this. He opened his arms and I snuggled right into him and he said, "I Love You More." His words made me feel like I was on top of the world and his touch made my body melt into his reassuring me that what just happened was accepted. I've never been loved and appreciated like this before. I wasn't letting this amazing man out of my life.
LSM: When and how did you come up with the concept of opening PlayhouseLV? And how long now have you been open, and what makes it such a special club?
Nicole: PlayhouseLV was created because my husband Dave and I live the lifestyle everyday. We sext, we play often, we live out any and all fantasies, and most importantly, we love, support and encourage each other to live our life with no regrets. We never want to look back and wonder "What If."
We are a Hotwife couple and we used to have multiple men come to our home on a weekly basis. My Cravings for more men became stronger and Dave needed to figure out how to get more men to satisfy me even while he was away at work. This became a safety issue since having strange men in our home while Dave was away could present an issue down the road.
Dave found a commercial building that he designed specifically for me to be safe and discreet to play and work in. This designed space he placed a bed, furniture, a lounge area, Private room and some office space at. It was less than 1k in sq ft and worked perfectly for work time and play time. We had told a few friends about the space and they were interested in how it looked so we decided to show them and they loved it! They couldn't believe what they walked into. The outside surrounded in barbed wire, metal gates and windows, but walking into the inside it transformed into a beautiful hangout area with an area to peek into another room where anything naughty was possible.
Although the unit was small and intimate, having a place to go to made me feel safe. We started having a few friends tell some very good private friends of their own about it, so we had a little small get together to meet everyone which turned out to be a fun play party. Everyone said we really have something here and we should host play parties. We started hosting events in our small intimate space for a few months until it was time to expand and create the ultimate Exclusive Lifestyle Club it is today.
PlayhouseLV has been open for 3 years now. We are coming into our 4th year with new events and expansion projects! We can't wait to share our news with you!
PlayhouseLV is special because our members are what have made us what we are today. They have supported us from the beginning and even more during 2020's craziness. They understand our vision and we appreciate them for being a part of the PlayhouseLV family. We couldn't have done it without them!
LSM: Where could someone go if they would like to attend a party at PlayhouseLV?
Nicole: If you would like to attend a PlayhouseLV event you would need to become a member through our site. If the board of members approve you, then you can attend our events.
LSM: What feedback would you give to our readers who are starting in the lifestyle on keeping a healthy, honest and loving relationship while experiencing the lifestyle?
Nicole: Live your life YOUR way. People have their own thoughts and opinions on every aspect of the lifestyle. Do what makes you comfortable and happy. Always be open and honest with your loved one. If you are a single female don't be afraid to say exactly what you mean. My rule is, "You have the pussy you make the rules". Not to sound bitchy, just direct. If you know what you want and like don't be afraid to share with others. It makes for a much more memorable drama free experience.
Communication is vital to any lifestyle relationship, but communication REALLY is key to ANY relationship in general. Do what's best for you. If new to the lifestyle, discuss all thoughts, views and opinions to one another. Having an open minded, non-judgmental conversation is important. Tell each other what experiences or fantasies you have, listen to one another, decide what you both might like to experience together. Again it's YOUR life. Live it the way YOU want.
LSM: Are you on any Lifestyle sites? If so, where could someone go if they would like to follow you?
Nicole:
Onlyfans: Lasvegashotwife
Twitter: Lasvegashotwife
Create a FREE profile on the link below to one of the HOTTEST Lifestyle site there is