Sexuality Comes of Age

I have always been a very late bloomer in my life, and the lifestyle is no exception. My husband and I entered the lifestyle together when I was 44 years old and he was 46 years old and we have immersed in the fun for the last 10 years. Even though I was a late bloomer in life, does not mean that I was not thinking naughty at a very young age. Around the age of 8 years old I recall my friend and I rubbing our privates against each other behind her bed. I also remember being caught by my mother when I was making my brother go down on me during bath time. Later in childhood, I would take my dad's Playboy magazines from under my parents bed a look at the beautiful women and their full breasts, voluptuous curves and blushing private parts. I would rub my privates on my blanket until I would get off.
In adolescence, I was not much into boys or dating. I became too focused on being a very competitive "smart jock". I thought from a very young age that I could do anything the boys were doing, which included academics, athletics, and even occasional drinking. I was very much a "good girl", with a naughty mind. My sexual explorations at this time included stealing my mother's little-used vibrator on an almost daily basis being sure to return it to the same place in her grandma undies drawer. I didn't have my first real kiss with a boy until I was a junior in High School and I didn't have sex until I was junior in college. I sort of recall this time of high school and college my "sexual desert" time. I was more focused on doing well in school and academics. I even competed with my high school boyfriend to be the only two high school students to be nominated to go to one of the US military service academies. Needless to say, when you are competing with your high school boyfriend, the chemistry for taking risks sexually wasn't even thought of. We were both so focused to get our lives in the right place.
At 21 years old, I knew that I wanted to kick open the door to sexual intercourse with this guy. Again, it was a challenge for me and a notch that needed to be carved.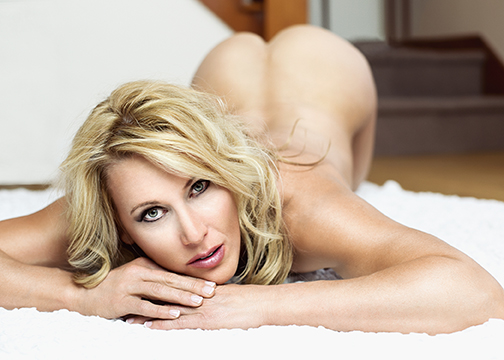 As a female at a US military academy, you would think that I would have guys knocking down my door, but that is not the case at all. Guys don't want to date the girls that they are running through obstacle courses with or attending class on astrophysics. It was all for the better, since I didn't have the desire to date any of them either. The sexual desert ended with my first intercourse with a guy from West Point, who was an academy exchange student. I was attracted to him because of his sexy sly smile and great Army uniforms. He was an outsider and in my mind was OK to date. At 21 years old, I knew that I wanted to kick open the door to sexual intercourse with this guy. Again, it was a challenge for me and a notch that needed to be carved. I planned the escape from base to an offsite hotel for the engagement. I remember feeling a bit numb to the entire event. It was just something that needed to be done. It wasn't until I was a senior in college that I finally was in a relationship that I trusted and ventured into sexual exploration between two lovers. It was nothing extremely kinky, as far as lifestyle standards, but it was kinky for me. Sex in open spaces, getting caught and risking our officer commissioning was the most risky we got. Again, it was a challenge to see what I could get away with.
Fast forward through two marriages, both of which were your "typical" monogamous marriages, with no discussion of sexual exploration. It wasn't until the end of my second marriage at 40 year old, that a photographer asked me to pose nude for him. This was a question that he posed to me at the end of my second marriage, and I had to refuse. It wasn't more than a week out on my own, that I called him back and signed up for a nude photo session. That first nude photo shoot was like the opening of a caged lioness. For the first time in my life, I felt free, beautiful, and naughty. I wanted more.
I got on Match.com, and started dating immediately. I had numerous one-night stands, but loved it and felt like I was in control. I didn't want anything to do with commitment or long term relationships, I just wanted sex. I wanted more and more sex, and was thinking about exploring my sexual boundaries with women, but didn't know how to pursue it. It wasn't until I met my current husband, where I was able to talk openly with someone about exploring our sexuality. It was so refreshing, exciting, and, again, a new challenge for me. Since my husband had a very similar story to mine, we both were curious about exploring our sexuality. In pursuit of that woman-to-woman interaction, we decided that the strip clubs were the first place to go. I pulled my bashful husband into his first strip club, trying to find that one elusive unicorn that would play with us, but having no idea how to make it happen.
In the spring of 2012, my husband was determined to find a female that would be willing to play with me. He ran across a website that described the lifestyle, and we immediately knew that this was the way into a whole new world for which we were looking for my playmate. We wasted no time in creating a screen name and profile. We even had fun having sex in all the rooms of our house trying to get the best photos for our profile page. We went to our first lifestyle party 2 weeks before we were married. We were both extremely nervous as we entered the party, but I immediately got comfortable playing strip beer pong. Again, a challenge with guys. Needless to say, I happily lost and was comfortably naked. Not knowing our couple "rules", it ended there, but this opened a Pandora's Box of sexual conversation between myself and my husband that I had never experienced. What were our "rules"? What did we like or dislike about the evening? Who was sexy and who were we attracted to and why? OMG, the conversation and intimacy was awesome.
In the 10 years since that first lifestyle party, we have developed our set of lifestyle "rules", which started out pretty strict, but quickly were broken, more by me, than my husband. We have all the typical, emotions that go along with starting to have an open marriage. Jealousy, inadequacy, and low self-confidence were all emotions that we felt. The wonderful thing about these feelings was that we were able to talk openly about them and why they were happening and reveal our own hang ups and insecurities. Although the sex exploration with other couples and females was great, the best part was the "after sex" with my husband. It was so intense and passionate. Then the next day we talked endlessly about what we liked and disliked about our engagement with another couple. What a beautiful way to get to know your spouse. Try telling a "Vanilla" person the intimacy benefits that a couple receives when sexually sharing your partner with someone else. It is better than marriage counseling, I think.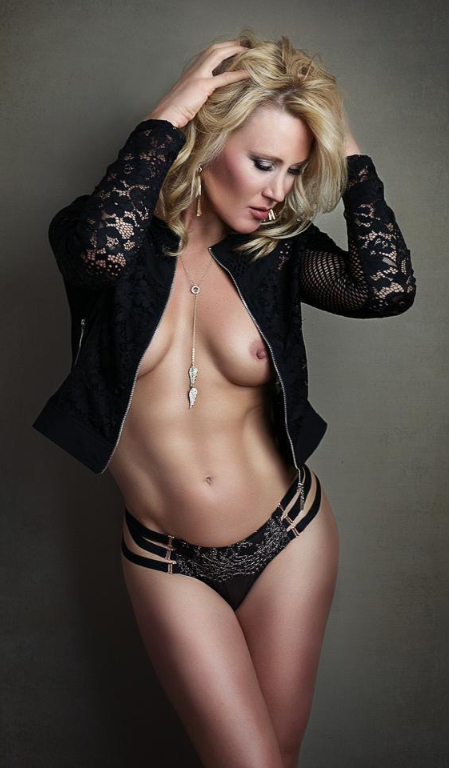 Since being in the lifestyle, I am definitely the one in the relationship pushing our boundaries. I manage our profile on the websites, I correspond to other couples, and I set up our dates (with the approval of my husband.) I enjoy all aspects of the lifestyle, especially getting to know the other couple, including their adventures in and out of bedroom. I have learned that I don't get off on a man or woman going down on me, I like hard sex, and I enjoy anal sex. I would rather please a man or woman before I am pleased. I don't like being the center of attention; therefore, I have done away with my fantasies of a gangbang. I do LOVE watching my husband have sex with another woman. I love watching every detail, and I think it is because I love him so much that I want him to get pleasure anyway that he can. I acknowledge that other women have special sexual gifts, and I am willing to let him experience and enjoy those gifts. I also know that one of my husband's special sexual gifts is his oral skills with women. Since I don't fully appreciate that skillset, I love starting on a woman, and then bringing in my husband, who I call "the closer" (baseball reference). I love intellectual men, who make me laugh both in and out of the bedroom. I am less turned on by an attractive man who is just in the lifestyle for his own attention, than a man who knows the way to getting me to undress is to have an intriguing conversation with me.
So I pose the question, with my husband and I approaching our middle 50's, how much longer do people continue to engage in the lifestyle? I can see us doing this until we die or until we don't want sex anymore. Even then, I would want to hang out with people in the lifestyle, just because they are so much more adventurous and fun than the average population. I don't see us stopping this anytime soon. I look forward to meeting more intriguing couples, having wild sex, and then talking intimately about the experience the next day with my husband. Who knew that one of ways to a happy marriage is to be open enough to share your spouse with many other people? I guess it took me three marriages to figure this out. I am sure glad that I did. Stay Naught!