Mrs-Hotbrazil talk about everything Lifestyle & Seduction Travel…
LSM got the chance to sit down and talk to "Mrs-Hotbrazil" also known as Mrs-Seductiontravel both profiles are on www.Kasidie.com . We got a chance to talk to her everything lifestyle, favorite experiences to starting an all lifestyle business to better serve other Lifestyle couples & singles….
LSM: So how long have you been married? And how soon after did you discuss as a couple about potentially getting into the lifestyle.

Mrs-Seductiontravel: We've been married 13 years, discussed the LS before that, its been an evolving process since then, as a bisexual I've always been attracted to sex with women and the LS allowed me to exercise my preferences while honoring our marriage…win, win!
LSM: When did you make the choice to see what the lifestyle was all about? Did you join a lifestyle site right from the beginning?

Mrs-Seductiontravel: We started by attending gatherings typically held at local bars, one experience led to another, we also used a LS site to connect
LSM: So tell us about your first experience in the lifestyle? How did you feel before, during and after? (Please get detailed, hot and sexy in this section)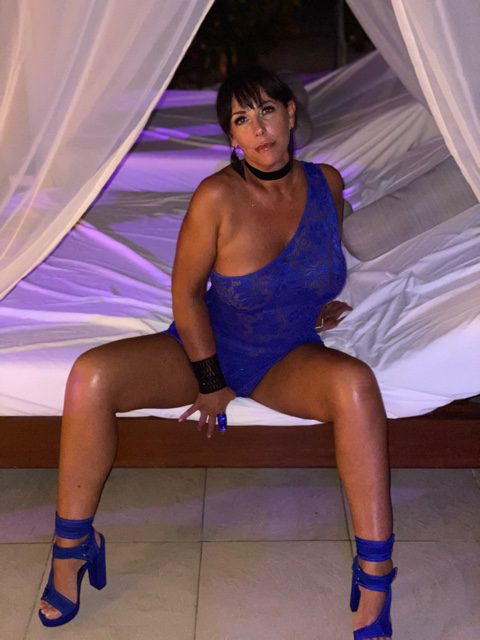 Mrs-Seductiontravel: We attended a meet and greet at a hotel, i was determined to have my first experience. We booked a room for the night hoping to use it. i noticed a beautiful woman at the bar , she was also new and with an older gentleman we were attracted immediately and started kissing on the spot. We invited them to the room and it was all fireworks!The husbands were sitting to the side patiently watching and waiting. after my first orgasm i felt the need to taste some cock and we invited the men over to participate, i was totally turned on at that point, and wanted more of it all!We continued to play in this manner until the morning, best night ever!
LSM: What do you remember about your discussion after what just unfolded from your first Lifestyle experience? Would you say it was a success?

Mrs-Seductiontravel: It was a total success, my husband and i have experienced a lot and it never gets old, always looking for the next adventure, our relationship is stronger than ever and we share this amazing secret between us.
LSM: If you were going to share with someone about your very best experience in the Lifestyle, what would it be? Please share the details of the experience, walk us through it…

Mrs-Seductiontravel: We've had so many…. hard to pickBut i have to say that overall the best has been when its totally unexpected, such as the couple you thought wasn't interested approaches and asks you if you play and once you accept we all know that it was mutual attraction all around, the sex is so intense it is special and to be remembered.I love a girl pile, I've had 5 girls all over each other for my birthday at Desire resort, outside on the cabanas with husbands watching and waiting for the invitation to join in, super hot!
LSM: Please tell us how the Lifestyle has changed your life for the better, Do you feel the Lifestyle has benefited your relationship sexually, intimately…

Mrs-Seductiontravel: its been great for our relationship, sharing these intimate adventures and fantasies has definitely brought us closer through the years,i know what fantasies and desires turn my husband on and he knows me as well, we can get each other off in no time, our sex life is very intense and we're able to share that with others during our LS encounters.
LSM: Please give us your thoughts on couples thinking about getting into the lifestyle. How should it be discussed? What tips would you give a couple considering the Lifestyle?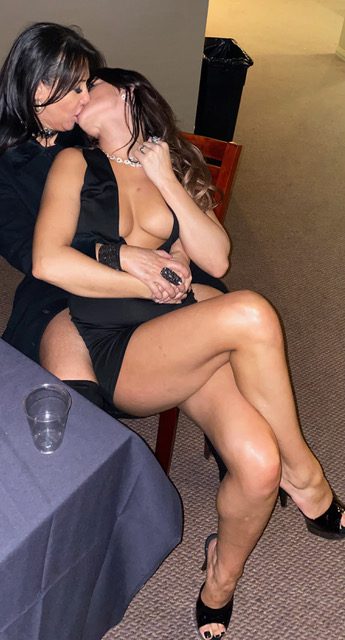 Mrs-Seductiontravel: our feeling is that it isn't for everyone but if you're able to enjoy sex with others and honor your primary relationship as well you will be rewarded for it with a fun and fantastic LS,I would advise to approach it slowly and watch and learn what your preferences are, set your own boundaries and rules after discussing your comfort levels before you engage in a situation. In any LS event the rules are the same, no means no and always ask before you touch.Never cause drama during sex with others, just excuse yourself and disengage and if you need to talk about an uncomfortable situation wait until later. Try not to drink excessively because you want to be in control and enjoy the moment.
LSM: So you started a business in the lifestyle called Seduction Travel, Can you tell us more about your Lifestyle business venture?

Mrs-Seductiontravel: Ive had a lot of experience while working in LS travel over the last decade, it is the most fun and sexy way to partake in experiences that wouldn't be available to you otherwise, we've discovered so many sexy places and had countless positive and fun moments that i believe its a great way to vacation.Ive curated all the top takeovers and cruises and been on most of the trips that i represent and i love meeting and helping new couples with my experience.My website is one place to go that has all available trips in one place, saving you time and hours investigating each one.
LSM: Would you say you have had some very erotic experiences during on one of your travel ventures?

Mrs-Seductiontravel: Absolutely! so many great ones, we've been in the playroom and had the most fantastic sex with hottest couples, erotic parties and excursions, our favorites have been in Spain and Greece, the parties are always off the hook and we've created long lasting friendships around the world with many exciting and sexual moments,
LSM: How would someone contact you and Seduction Travels to book their own Lifestyle Experience?
Mrs-Seductiontravel:

Our website www.seductiontravel.com
Email: sandra@seductiontravel.com
Send your email to receive our travel specials…
Also follow us on
Instagram: https://www.instagram.com/seductiontravel/
Twitter: https://twitter.com/SeductionTravel
Facebook: https://www.facebook.com/sandran.mark.10
Follow and Like our page on Facebook: https://www.facebook.com/SeductionTravel
LSM: Do you have any final thoughts or comments you can say to other possible newbie couples or singles, contemplating on entering the lifestyle?

Mrs-Seductiontravel: I believe that LS has been a true benefit in my life and i would totally recommend for others to try, just keep in mind that we all have different tolerance levels for how intimate we can be with others, but if you decide to move forward always communicate honestly with your spouse and honor that relationship above all else.A LS vacation is an absolute blast, chances are you won't want to go vanilla again!
Create a FREE profile on the link below to one of the HOTTEST Lifestyle site there is….