Well… That Accelerated Quickly


Growing up in small town Nebraska, a tiny town of fewer than 1,000 people in the heart of the Bible Belt, boredom reined. My high school graduating class broke the record at 60 graduates, all of whom I'd known since kindergarten. And the best part? My parents, who from my birth until about 5thgrade, were well-to-do businesspeople with enough money to pay for a six-passenger plane that my dad needed to fly around Nebraska and Colorado to oversee his business ventures. That all ended the summer before 6th grade, when my parents became born again, sold literally everything they had, went to divinity school, and became pastors. Ladies and gentlemen, the preacher's kid was born.
I was a sexual being from a very early age. As a young adolescent I played doctor with the local boys and girls. I masturbated. One of my earliest sexual memories was from the age of maybe four years old, when I was put in the bathtub with a boy, and he was playing with a bottle of aftershave. He poured some out right between my legs, and it burned. Remember McCauley Calkin in Home Alone? Yea, that. Except on my pussy. And I liked it.
My first blowjob. The first time I swallowed. High school boyfriends, one of whom spanked me with a wooden spoon. And I liked it.
Fast forward through losing my virginity at age 14 to a guy who was three years older than me. My first blowjob. The first time I swallowed. High school boyfriends, one of whom spanked me with a wooden spoon. And I liked it. The problem was, it freaked him out and he shamed me for wanting to be spanked, so that little bit of sexual pleasure got crammed into my Box of Shame where so many other conflicting emotions about my sexuality lived. My constant state of arousal lived in that box. My desire to be seen as a sexual person lived there, too. My fantasies about other men, other women, of being bound and used, of being worshipped and desired, all my emotions and thoughts and desires that weren't conforming to the vanilla world all lived in the Box.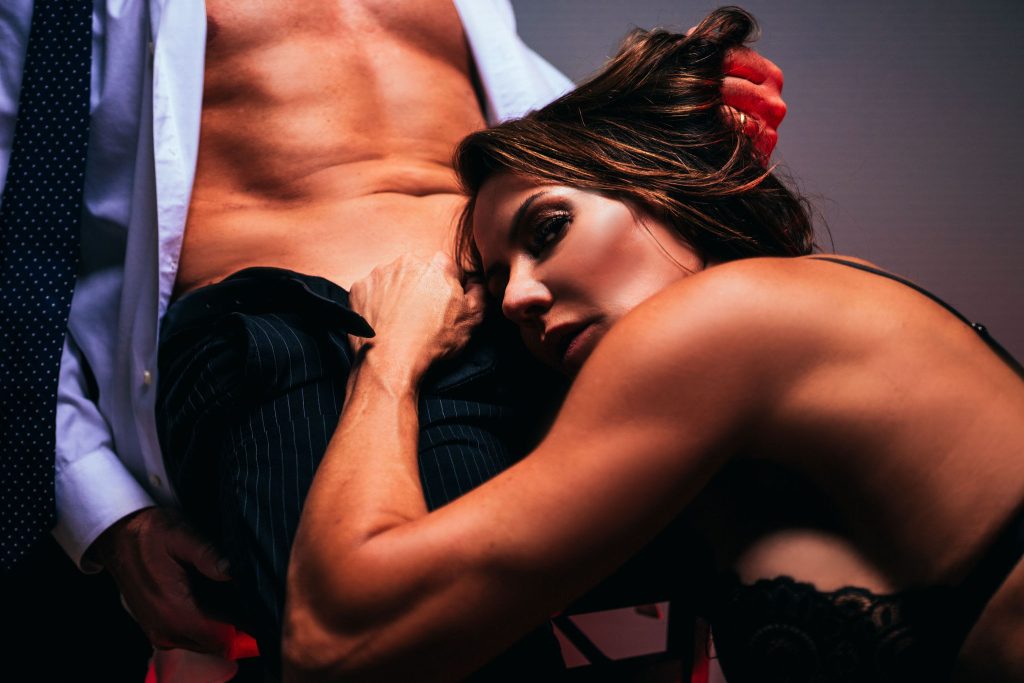 Out of high school I ended up marrying a shiftless plumber who was more interested in smoking pot than he was in me. I ended up fucking one of his best friends just for attention. We divorced after less than two years of marriage, I got my act together and got a scholarship to medical school to become a Physician Assistant. While I was in medical school I moved in with another boyfriend, one of those moody, thinker-types who was witty and charming and dark and funny and sometimes slightly depressing. He surprised me one night by telling me to run a hot bath and get in. When I was settled in the hot water he came in and blindfolded me, instructing me to wait patiently. After a couple of minutes, I could hear the door open and footsteps coming near. Someone was getting in the water with me, and it wasn't my boyfriend. I felt a soft touch, then smelled her fragrance. Betrayed by her perfume, I knew in an instant that he'd brought our neighbor Amy into my bath. We ended up caressing, kissing, and touching. Nothing more. But it was so erotic. We saw each other a few times after that night, never progressing any farther sexually than kissing and fondling, but always so turned on. For the first time, one of my Shames from the Box got to come out into the light. Not for long though, because my boyfriend and I broke up some time later (for no other reason than it was time to move on), and I didn't know how to outwardly embrace my bisexuality, or even if I really was bisexual, so back in the Box she went.
My med school scholarship required that I serve in a "medically underserved" community for two years after graduating and getting my medical license. Desperately wanting to get out of Nebraska, I interviewed in underserved areas across California, landing a job in migrant healthcare on the central coast. I moved to an agricultural community near the clinic where I worked and found that I had a real passion and skill for medicine. I also soon discovered that this same community was, apparently, where vaginas went to die. There were No. Men. Anywhere. The number of loser dates I went on soon became a joke at my clinic, with the nurses keeping a list on the breakroom refrigerator of all the dates I went on, and little comments about the date. "Lithuanian Meteorologist: went on a hike and he wore bright pink runners' shorts." "Porsche Guy: Parked his car in the driveway and started doing pullups on a tree limb before he introduced himself." You get the idea.
I had been frequenting a bar/restaurant in town and the owner, whom I had become friends with, told me about a bike ride he was organizing. It was a 50-mile ride, with beers and snacks at the end. I knew very few people on this ride so I invited my brother (who had also moved to California for college) and his girlfriend to come with me. We were having beers by the river and chatting with some of the other riders when we fell into a conversation with three guys, all good friends. I particularly focused on Kevin, the tall one; lean, about 6' 2", with straight hair pulled back in a ponytail and a goatee. I've always had an attraction to bad boys, and I was definitely attracted to this one. Imagine my shock when I learned that the "bad boy" was an undercover narcotics detective who also happened to be good friends with the restaurant owner!
Some people had driven vans and trucks to the endpoint of the ride so we could all get home. I ended up riding back with Kevin and his two friends, one of whom was his partner in the narcotics unit, the other Kevin's best friend from childhood. The banter continued during the hour-long ride home, the sexual energy between Kevin and me hanging thick in the air (and no, this story doesn't end like you perverts are all thinking it's going to!). Kevin and I went on our first date the next week, and we were married one year and one week after we met. That was 27 years ago.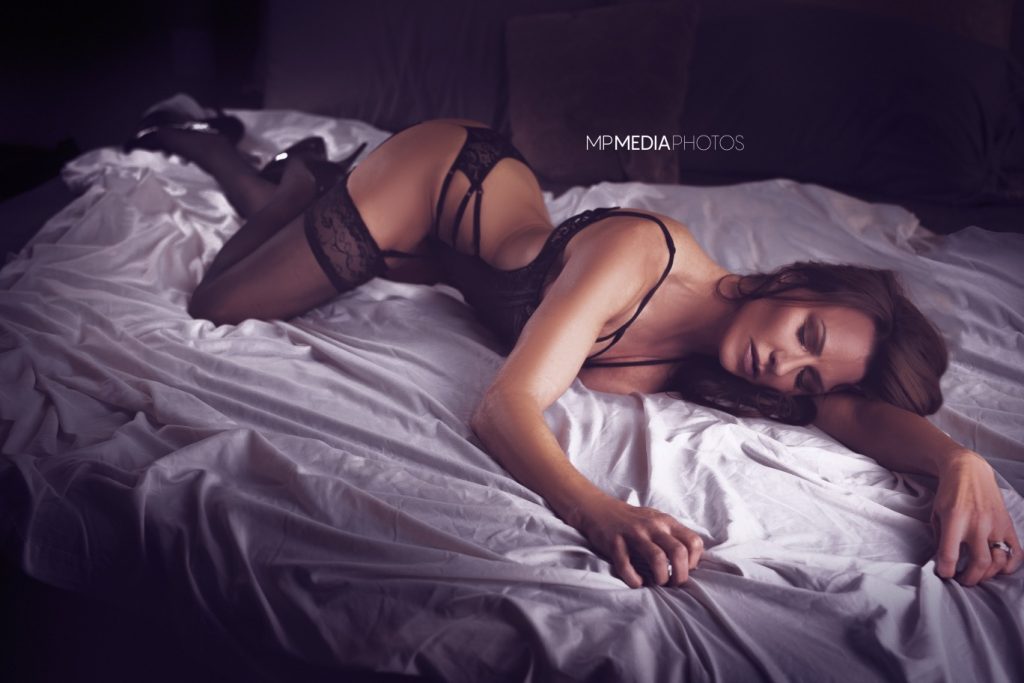 Our lives together have been nothing short of blessed. We raised an amazing son, I started my own practice and Kevin rose through the ranks at the Police Department. While we weren't involved in the lifestyle then, we had a remarkable sex life. Being in very high-profile jobs and being very well-known in the community, we could not have possibly considered such a thing and, in fact, never seriously considered it. But our sex life was always second to none. We were unabashedly sexually attracted to each other from the very beginning, and that never waned. Kevin is a talker, always whispering to me while we fucked. "I'm taking you to Vegas and we're going to pick a girl up and take her back to our room." "We're going to have a party and at the end, I'm going to say I'm drunk and head to bed. I want you to keep Garrett and Tanner here to help you clean up. I'm going to sneak out of bed after an hour or so, and I want to see you bent over the couch getting railed by both of them." Such was the nature of our fantasies. They fueled our passion for each other.
As close as we ever came to acting on these fantasies were two different occasions where we brought other women to our bed. These were both amazing experiences, but because of the nerves and taboo of it all, never materialized into more than drunken one-night stands. But it added more fuel to our fire.
This all changed with our son leaving for college and Kevin retiring from the Police Department. After some long discussions we decided to get serious about the lifestyle. Like most, we started slowly. Our first real attempt was to create a profile on "Swing Lifestyle," or SLS. There, we met a couple from the south bay area. We met them for drinks, and a week later we had our first date. We hosted at our house. They arrived, we had drinks and off to bed we went. Everyone was clearly nervous, they were only slightly more experienced than we, which is to say, not very. The girls warmed things up, then the boys jumped in. It was fine if not clumsy and awkward, but hey, we finally got our lifestyle cherries popped! After then, we were off to the races.
We dumped SLS and created a profile on Kasidie where we met Gary and Kim, a couple we really connected with from Southern California. We met for the first time at a beautiful seaside hotel in Shell Beach and got adjacent rooms.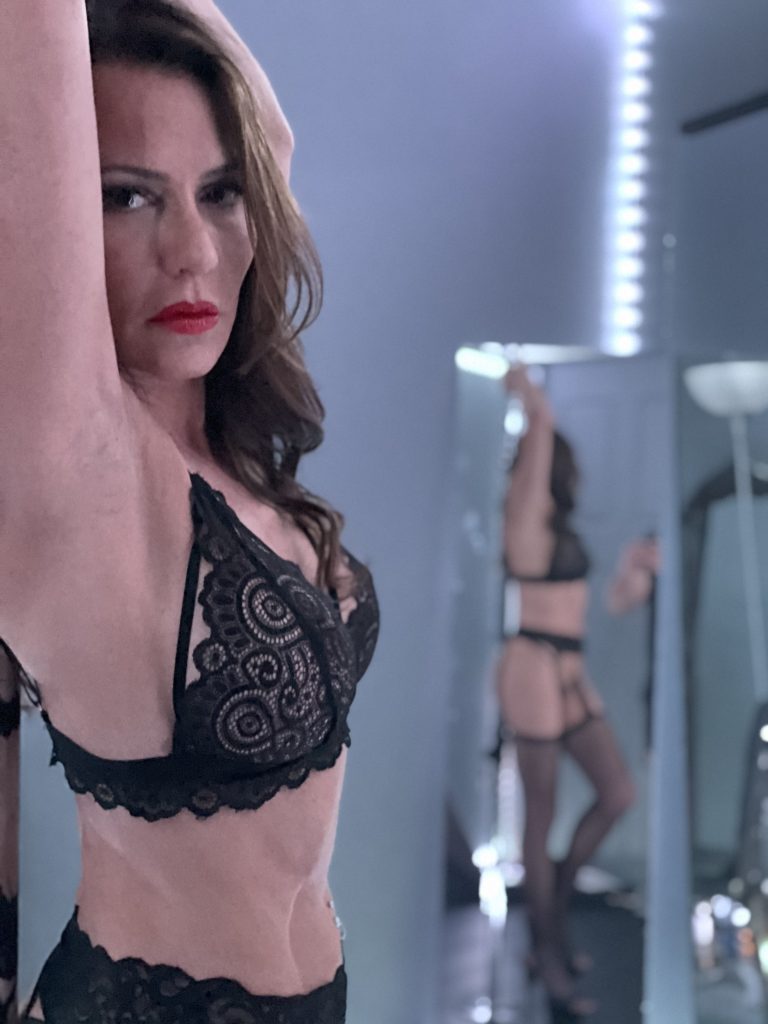 We dumped SLS and created a profile on Kasidie where we met Gary and Kim, a couple we really connected with from Southern California. We met for the first time at a beautiful seaside hotel in Shell Beach and got adjacent rooms. We settled into our room, gathered a bottle of champagne and knocked on their door. We were all making out in minutes and clothes began to fall. We couldn't get enough of each other. All the anticipation of a real LS date, with LS people we really liked, all came to a boil. Kim and I gave Kevin an amazing two-girl BJ, then we did the same for Gary. I had been trying to learn to squirt for months, poor Kevin's arm would get so tired he couldn't lift a fork after trying for hours to get me there. Gary told me to stand up and spread my legs. He knelt in front of me while Kim and Kevin watched. Gary inserted his middle two fingers into my wet pussy and started lowly making the "come this way" gesture with those two fingers just an inch inside me, slowly at first until he found whatever spot he was looking for. Then with a speed that caught me completely by surprise, his wrist turned into a blur as he furiously stroked my G-spot. In seconds I felt the rush of orgasmic pleasure washing over me along with a release I'd never felt before. I got weak-kneed and wobbled as the orgasm pulsed through me. When it subsided, I became aware that I was soaked from pussy to toes, with Gary and I standing in a huge puddle of my juice. It finally happened! I was officially a squirter!
Between sessions, Gary and Kim shared their much more extensive lifestyle history with us, and we grilled them with questions. How do you meet people? What are your favorite spots? How did you manage bad situations? Gary and Kim became our lifestyle Yodas.
This was the true beginning of our lifestyle awakening. We met Gary and Kim a few weeks later at a LS resort in Palm Springs where they happened to know several other couples. Our first day there we spent at the pool getting to know people, then five couples all migrated to one of the playrooms for our first orgy. I cannot describe how erotic it was being fucked from every direction, licking pussies and sucking cocks, kissing men and women I had just met moments before. I tried to find Kevin in the mosh pit, finally identifying him by the tattoo on his shoulder which was the only part of him I could see. The rest of him was between another woman's legs. I watched him go down on her while a vaguely familiar man with a huge cock railed me from behind. I could see from the other woman's face that Kevin had her nearly ready to explode, and I was able to time my orgasm with hers, soaking my playmate (and the mattress) with another squirting gusher. Another woman told me that her husband wanted to fuck me in the swing, something I'd never even seen, much less used. But hey, I'm always down for an adventure! So, Kevin and the other guy helped me into the swing, and he started fucking me while Kevin stood behind his petite wife, stroking her body, kissing her neck and pinching her nipples as they both watched. He started slowly, moving around until he found the right position, then started fucking me deeply. The position of the swing put his cock so deep inside me it almost hurt. Well, to be honest, it DID hurt, but it was the kind of pain I cannot get enough of! After another massive orgasm we tapped out and headed to bed.
The next day we met a throuple who had just arrived, Stephen, his girlfriend Amber, and their unicorn Corrinne. There was an immediate five-way connection, particularly between me, Steph and Corrine. Amber and Kevin positively locked onto each other. That night was a five-way unlike any we've had since. Steph was my first BBC, with a huge cock and the body of a Chippendale dancer (which, in fact, he was). Corrine was a petite MILF, younger than me but not by much, a blonde with a pixy haircut, big boobs and the perkiest little ass I'd ever seen. Amber, the youngest of the five, was a stunning brunette, her jet-black hair perfectly striking against her pale skin and crystal blue eyes. Her body was amazing, a youthful hourglass with prefect breasts and an ass I knew was making my husband crazy. The next couple of hours was another hedonistic session of fucking and sucking, boys and girls twisted into every possible combination. I could barely get enough of Steph's huge cock, but knew I needed to make time to explore these two beautiful bisexual women. So I told the boys that the girls were going to take a break and go back to my room to get some toys.
I took Amber and Corrine back to our room where I laid out my dildos and vibrators. Corrine pointed to a bag holding a strappy contraption with a bunch of attachments and asked, "Is that a strap-on?" Five minutes later Corine was on her back while I fucked her with the largest dildo my strap-on could take. She went crazy and I loved the feeling of making another woman cum like that!
We went back to their room because we knew the boys would be getting anxious to play again. We brought some toys with us and started in for Round 2. Orgasm followed orgasm. Dry towels and dry sheets were nowhere to be found. Steph was fucking me from behind while I went down on Corrine. At the head of the bed I had a perfect view of Amber sucking Kevin's big cock. I knew from the way he started to shudder that Amber was doing it just the way he liked, stroking his cock from tip to base without ever letting it slip out of her soft, wet mouth. He moaned, she took his cock as deep down her throat as she could, and Kevin pumped his cum into her eager mouth. With all five of us drained and exhausted, Kevin and I stumbled back to our rooms, showered, and slept like babies.
We don't have secrets from each other, we both know what the other is doing. The very best part is the reunion sex.
Since Palm Springs, our "experience arc" has simply steepened. Today, we play together and separately. Unlike a lot of guys, Kevin doesn't really get off on watching me with others. And that's okay, it's just not his thing. We often spend weekends apart, doing our own thing. We don't have secrets from each other, we both know what the other is doing. The very best part is the reunion sex. When we return from our dates Kevin tells me about his, and I tell him about mine. This inevitably leads to a "reunion session," where we fuck each other while we tell each other about our dates.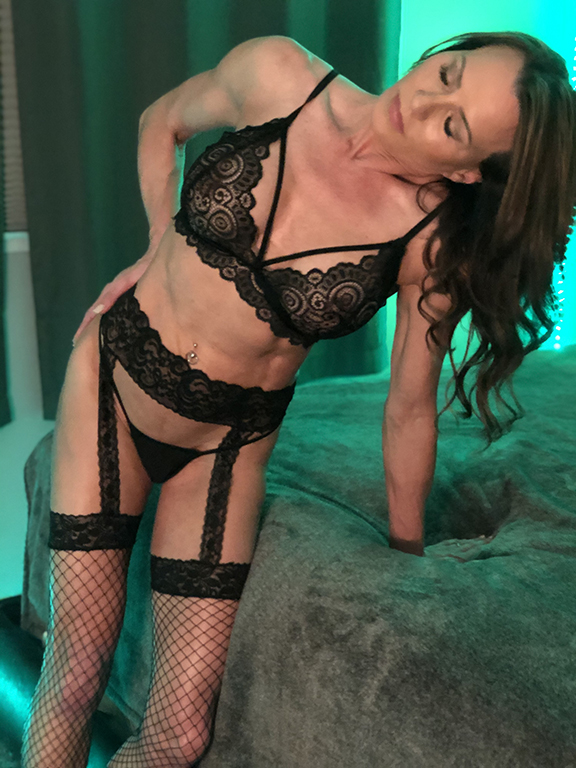 Today we play in a variety of spaces, from hot-wifing to gangbangs to the kink scene. Kevin likes more intimate environments like small parties, bulling to hot wife and cuck couples, and one-on-one sessions. I'm an exhibitionist and crave the attention of as many naughty boys and girls as I can get my hands on. Together we seek singles and couples who like to explore, whether experienced or not. We just need some kind of connection.
Some of our other experiences, briefly:
Meeting (and fucking) beautiful people at Pearl and Desire, Bronze, Playhouse LV and any other hot, sexy party we can find.
Coming to terms with my inner slut and letting her come out to play. I did a spontaneous solo vibrator show at a public LS club in Vegas, then let pre-selected singles come on stage and fuck me while the room filled with men and women watching. I couldn't get enough as cock after cock came on stage, was handed a condom by Kevin, and hammered away at me while women in the audience blew their men, and single men openly stroked their cocks while I performed.
Being the only single woman at couples' party at a tech millionaire's home in the Silicon Valley while Kevin spent the weekend with a young lady who would become his "girlfriend," a relationship that lasted for more than a year.
Walking the casino floor in Vegas and meeting a very young, very attractive man who I took back to our room and fucked while Kevin played cards. Then, that night, connecting with a local Vegas couple who also played in the kink space. We've since spent several nights with them doing all kinds of naughty, kinky, exciting things.
Kevin was off in So Cal playing with a vanilla girl he met when I met a young racecar driver who was in town for the races. I met him in his trailer at the race track and he introduced me to pegging, allowing me a little peek into my Dom side (I lean hard toward the submissive side, and if you can get me into subspace you can pretty much do anything you want to me).
For my birthday one year, Kevin gave me my longest-running fantasy, a curated eight-man BBC gangbang that went on for seven hours. Toward the end, another throuple arrived and I got to watch as Kevin went hard after those two gorgeous young women while their man took his turn with me.
Many will be surprised to learn that we've been in the lifestyle for just two years. Our first date, the clumsy one I talked about at the beginning, was on March 14, 2020, the day California went into lockdown. We've come (and cum) such a long way in a short period of time.
Our relationship has always been the strongest of anyone we've ever known, and it's only gotten stronger. Have there been issues? Of course. We've had to address our own insecurities, our own self-esteem and jealousy issues, all the things one would expect to experience when you jump in like we did. But we know we are inseparable as lifetime partners; nothing will ever come between us. We've played with some of the most beautiful people we've ever seen, but we know that nobody fucks one of us like the other. With this as our unshakeable foundation, we choose to give each other this gift of being in the lifestyle.
We just retried and are traveling, so we may be coming to a city near you. Look for us on Kasidie, Lifestyle Lounge, and SDC at FuckPuppets. For you kinksters out there, look for our Fetlife profiles: I'm CaHotWife and he is DaddyThatStings.
Thanks for reading our story. The exhibitionist in me very much appreciates it! If you would like to hear more, leave a comment. Or send us a message. We can't wait to meet you.